If you're a big fan of witch hazel (like we are), you know the powerful properties it contains and the wonders that it can do to your skin, especially for acne prone skin. With hazel, as a toner, can cleanse and purify the skin of dirt, impurities, and toxins, which in turn pull out blackheads, reduces pore size, and brightens the skin. When adding lemon juice to witch hazel, it has an even MORE powerful effect. Because lemons are natural lighteners, they can reduce and completely get rid of sun spots, dark spots, age spots, and acne scars. So, the combination of witch hazel WITH lemon is an amazing one, and we just can't get enough of it! This DIY lemon & witch hazel brightening toner will brighten your complexion, reduce spots and stains, shrink pores, and prevent breakouts. What more could you wish for?!?
DIY Lemon & Witch Hazel Brightening Toner Recipe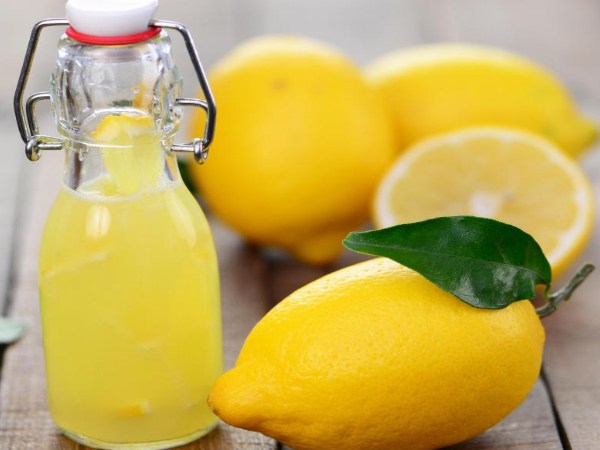 Ingredients:
1 lemon (preferably organic)
witch hazel
purified water
plastic bottle
Directions:
In a bowl, squeeze the juice of 1 lemon. Use a citrus squeezer to get the most juice!
To that bowl, add half of the amount of lemon juice of witch hazel. So if you squeezed out 2 tbsps of lemon juice, add in 1 tbsp of witch hazel.
Now, double the amount of purified water.
Stir well and transfer to a plastic bottle or a jar.
Feel free to adjust the ingredients as they seem fit for your skin. If you have very oily, acne prone skin, you can certainly add more lemon juice, but if you have dry skin, you may want to ante up the amount of water as lemon juice can be drying.
Use with a cotton ball and apply all over face, especially on problem areas such as chin, nose, cheeks, or any place where you may have breakouts, dark spots, sun spots, or scars.
This batch should last you about 2 weeks, if you use it twice a day (morning and night). We do recommend that you start off with using it only once a day just to make sure that your skin reacts well to the toner!
If you like this post, don't forget to share 🙂