This summer, treat your skin to this margarita inspired body scrub which will not only leave your skin smelling amazing, but also silky soft. This is a very easy DIY lime and sea salt scrub recipe that anyone can make, and only uses natural ingredients. We love this scrub because it really transports you somewhere else….maybe somewhere tropical? The mixture of lime and sea salt will certainly make you crave a delicious margarita!
DIY Lime and Sea Salt Scrub Recipe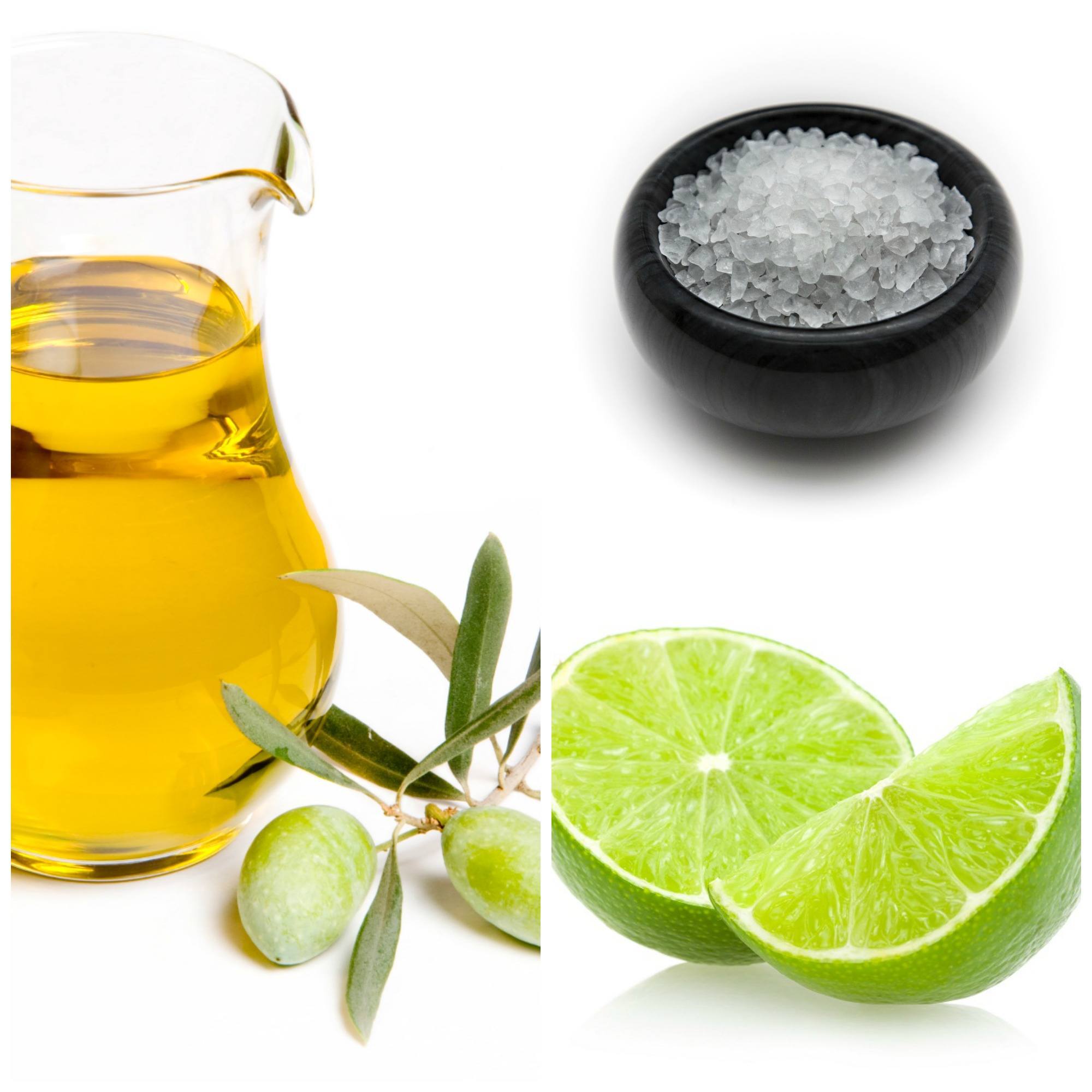 Benefits:
Sea salt is packed full of minerals that are beneficial for skin including magnesium, sodium, and calcium.
Because of its powerful ingredients, sea salt can reduce or eliminate blotchy skin.
Reduce the appearance of acne as well as eliminate it.
Sloughs off dead skin cells to reveal softer, younger looking skin.
Limes fight bacteria and reduces oil production.
Lightens dark spots.
Slows down the signs of aging.
Ingredients:
1/2 cup sea salt
2 tbsp oil (olive, coconut, etc…whatever oil you have will work!)
1/2 tsp lime zest
1 tsp lime juice
Directions:
In a medium size bowl, mix all ingredients together.
Use immediately or store in an airtight container for up to 1 month.
Work the lime and sea salt scrub into wet skin in slow, circular motions.
Concentrate on rough spots such as elbows, knees, and feet.
Rinse off and pat dry.
Use 2-3 times a week to reduce blotchiness, dark spots, and reveal ultra smooth, soft skin.
If you like this post, don't forget to share 🙂