This homemade leave-in conditioner is SO easy and cheap to make, you'll be wondering why you haven't made it before? Coconut oil is amazing in many DIY beauty recipes, but in this particular one, we will use coconut milk, and not coconut oil. While coconut oil is great to encourage hair growth and hydrate dry locks, it can also leave your strands super oily. Coconut milk on the other hand, is perfect to use in a leave-in conditioner because it won't leave your hair oily, but rather will soften the strands and won't weigh hair down.
This recipe is great because it only uses 3 ingredients and takes minutes to make. Make only a small batch at a time, as coconut milk IS perishable.
Homemade Leave-in Conditioner Recipe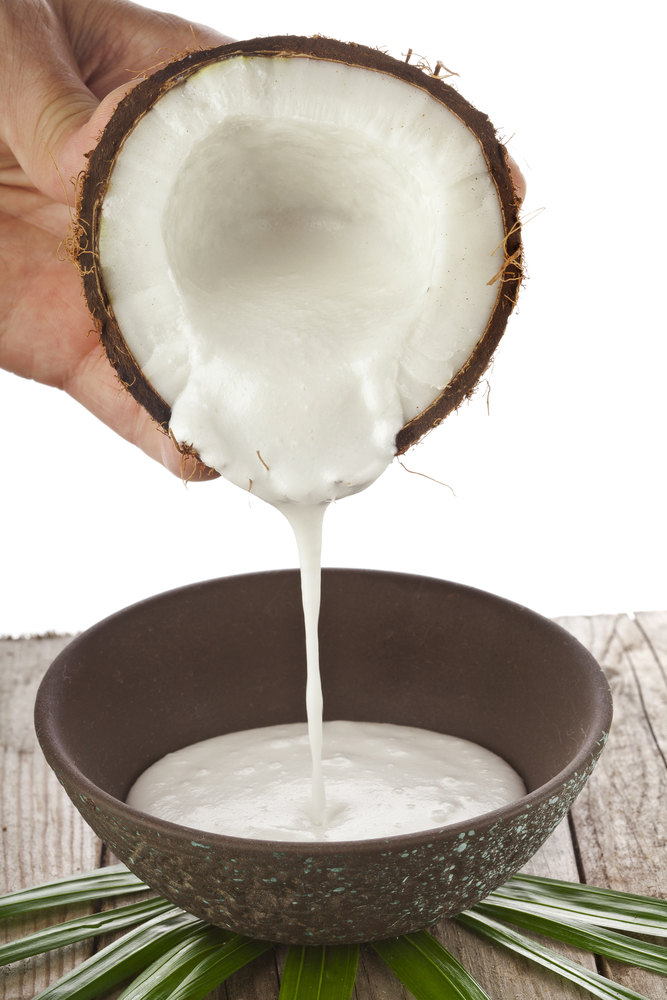 Ingredients:
Directions:
In a medium bowl, whisk together distilled water, coconut milk, and essential oil.
Pour mixture into spray bottle.
Keep in the fridge for up to a week.
You may need to shake well before using.
How to Use the Homemade Leave-in Conditioner:
Spray directly onto wet/damp hair as you would any spray.
Comb through to evenly distribute.
Style as usual.
Gentle enough to use after every hair wash.
We love this recipe because it leaves hair silky soft and conditioned all day long.
If you like this post, don't forget to share 🙂