If you've ever dyed your own hair, you're probably very familiar with the little tube of deep conditioning cream it comes with. That being said, it always seemed impossible to find a deep conditioner that left your hair feeling SO incredibly silky, like the cream you'd find in dye boxes. And once we DID find some, they were always super expensive and still didn't work as well! So, we decided to take matters into our own hands and make our own deep conditioning hair mask. The results? We were pretty impressed! This deep conditioning hair mask left hair extremely soft, silky, and repaired dry, damaged hair.
DIY Deep Conditioning Hair Mask Recipe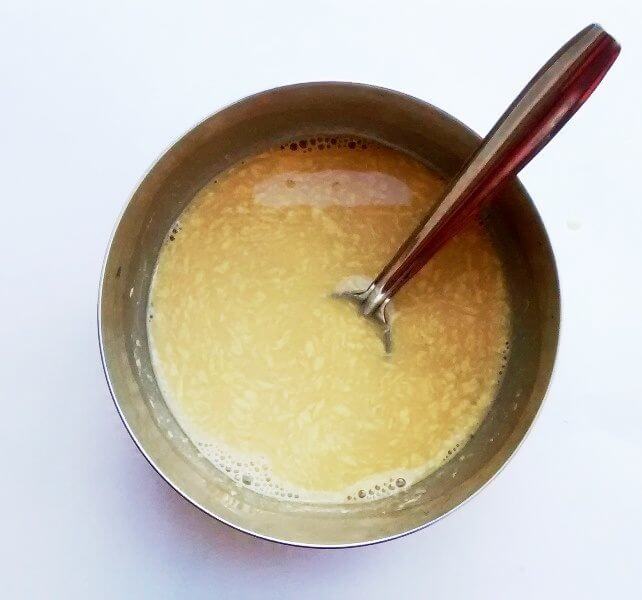 Ingredients:
2 eggs
1 tbsp castor oil
1 tbsp honey
a medium sized banana
Directions:
In a medium size bowl, mash the banana using the back of a fork.
Once mashed, add the eggs and stir until eggs are well broken up.
Mix in the honey and castor oil.
Wash hair as you normally would, and apply deep conditioning hair mask to wet hair.
Leave on for 30 minutes, but you can also just leave it on for 5-10 minutes if you're in a rush.
Rinse out, and style as usual.
Use 2-3 times a week to improve overall hair texture and healthy, add shine and softness, strengthen weak, damaged hair, and encourage hair growth.
Why This Works:
Eggs are packed with protein which go deep down into the hair follicles to repair damaged strands and strengthen weak hair.
The fatty acids in eggs helps to promote fast and healthy hair growth, as well as add shine.
Prevents and reverses hair loss, as well as dry, itchy scalp.
Eggs are also packed with vitamin A which helps produce healthy sebum. Sebum is the oil that is produced by the scalp, and when the scalp doesn't make enough of it, it can lead to dry scalp, split ends, and dandruff.
Vitamin E in eggs encourages hair growth as well, but also contains antioxidants which repairs and rebuilds the hair follicles.
Vitamin B12 in eggs can make hair thicker and fuller.
If you like this post, don't forget to share 🙂