These DIY man-friendly face masks are just what the man in your life needs! These face masks for men are tailored to men's skin which is actually 25% thicker than women's!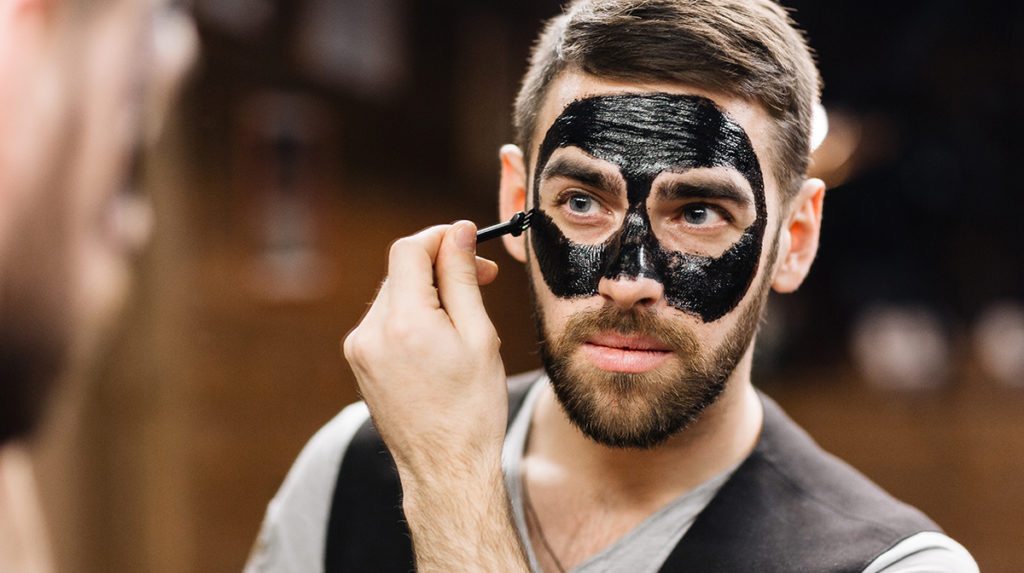 In so many ways we continue to learn how different physiologically men and women are. Yay for science! And while there are some obvious differences (ahem) have you ever considered the differences in our skin?!
For example, men's skin is 25% thicker than women's because of higher testosterone levels and men produce more facial sebum oil making them more prone to acne later in life when compared to women. Also, and slightly annoyingly (in my opinion), men have higher collagen density which means their face doesn't show signs of aging as quickly as women! No wonder the beauty section is lined with products aimed at women, we actually need it more 🙁
Yet, although men clearly have a lot going for them in the skin department, they do far less to maintain and take care of their skin. They are less likely to wear sunscreen and definitely less likely to indulge in a moisturizing or pore clearing face mask. For your brother, father, boyfriend, uncle, etc. share the face mask love with these "manly" face masks using healthy, natural ingredients and essential oils that are known to have more masculine scents to them.
Face Masks For Men
Sandalwood essential oil is astringent, anti-inflammatory, and known for its aromatic calming effect (great for helping him chill out during the face mask soak time). Sandalwood is known for its earthy, woody, sweet scent and used in a number of colognes.
Frankincense essential oil is great for skin and found to protect skin cells, reduce acne, tighten skin and prevent wrinkling. The scent of frankincense is known to be woody and spicy with a slight fruity accent.
Tea tree essential oil is both antimicrobial and anti-inflammatory and often used to treat acne and calm redness and swelling of the skin. Also used as a bug repellent, tea tree oil has the scent of camping making it a good match for that outdoorsy guy.
Charcoal Face Mask For Acne & a Clearer Complexion: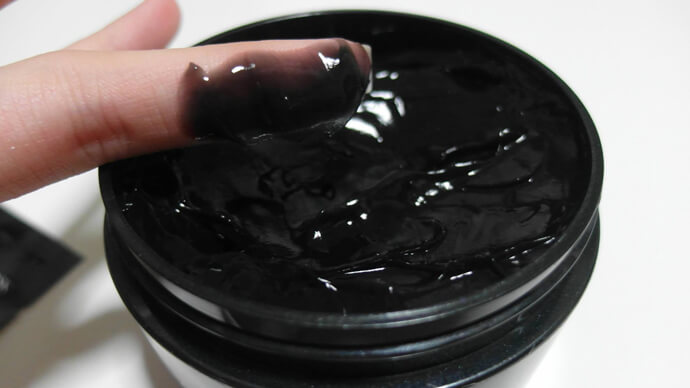 You'll Need:
1 tbsp Activated charcoal – charcoal unclogs pores by binding to dirt and other impurities found on the face and deep in the pores and helps remove them. It will leave complexion clear and fresh.
½ tbsp Bentonite clay- bentonite clay works like charcoal to tighten pores by pulling the oil and dirt out.
1 tbsp water
2-3 drops of essential oil of choice
To Make:
First mix the essential oil and water together, then sprinkle the charcoal and bentonite clay over the top continuing to stir until the ingredients are well blended and clay like.
To Use:
Massage onto face and allow to sit for 20 minutes. Rinse thoroughly with warm water then again with cool water and pat dry. This mask will harden and make it difficult to laugh or talk after about 10 minutes. Add cucumber slices or a glass of champagne for that extra relaxing spa effect!
Yogurt Face Mask for Moisturizing and Exfoliating: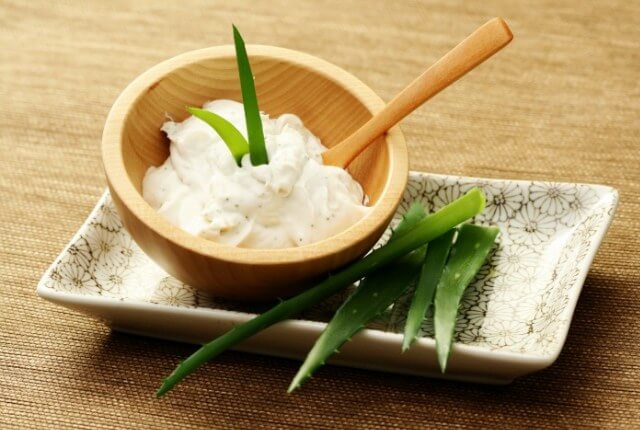 You'll Need:
1-2 tbsp of yogurt – yogurt is ultra nourishing and can lighten spots caused by sun exposure while the lactic acid contained in yogurt will help dissolve dead skin cells and tighten pores.
1 tbsp of aloe vera – aloe vera is a moisturizing powerhouse and because men are prone to skipping the SPF, aloe may be the perfect antidote to healing skin after sun exposure.
2-3 drops of essential of choice
To Make:
Combine all ingredients in a small mixing bowl and whisk until well blended. Massage onto the face and neck and allow to sit for 15-20 minutes. Rinse with warm water then again with cool water and pat dry. Add cucumber slices and a candle for the whole spa experience!
Share these face masks for men with the man in your life!
Like this post? Share, Pin, and Comment Below 🙂