Making your own face masks has got to be one of the easiest things in the world, so why not make more of them? Start off with this DIY oatmeal yogurt face mask that will exfoliate the skin, hydrate, and leave it bright and glowing! Made with all natural ingredients like oats, yogurt, and honey this DIY oatmeal yogurt face mask should be your go-to face mask!
DIY Oatmeal Yogurt Face Mask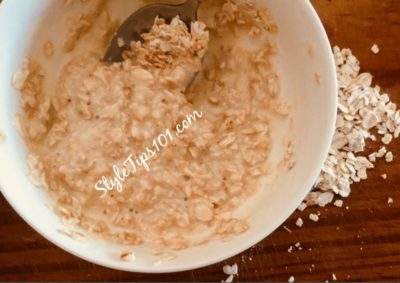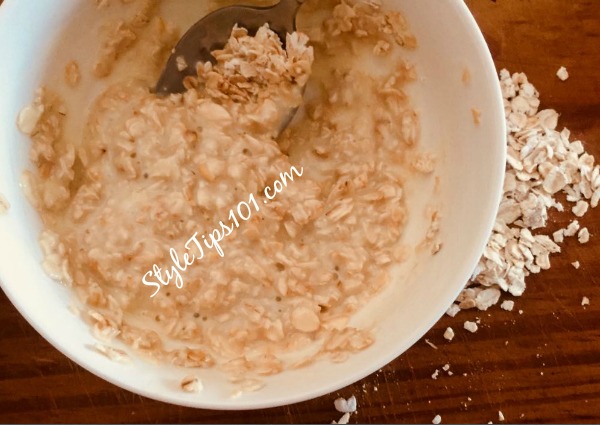 You'll Need:
1/4 cup oats
1/4 cup + 1 tbsp natural yogurt
1 tsp raw honey
Directions:
To a food processor or blender, add the oats and pulse until they're fine.
Mix together the ground oats, yogurt, and honey, until you get a smooth paste.
If you feel that the consistency is too thick or hard to apply, add a little more yogurt.
Apply to clean skin and leave on for 20 minutes.
Remove the mask by gently massaging it into the skin in slow, circular motions.
Rinse off and pat dry.
Benefits of DIY Oatmeal Yogurt Face Mask:
Oats act as an exfoliating agent gently and safely removing dead skin cells, and leaving skin softer and younger looking.
Yogurt also exfoliates and leaves skin soft and supple, hydrates, and gives skin a beautiful, bright glow.
Honey is a natural antiseptic and antimicrobial agent which cleanses the skin, prevents breakouts, and moisturizes all in one.
Use twice a week to get beautiful, glowing skin!
Like this post? Share and Pin 🙂