Avocado oil has quickly risen to become one of the most popular oils, especially in the culinary context, but did you know that avocado oil has a slew of hair benefits as well? This super rich and fatty oil is made from the avocado fruit (obvs!) and, when applied to hair can strengthen, reverse damaged, and encourage hair growth. So if you're looking to grow longer hair, strengthen weak hair, or reverse some major damage, keep reading to learn how to use avocado oil for hair growth!
Avocado Oil For Hair Growth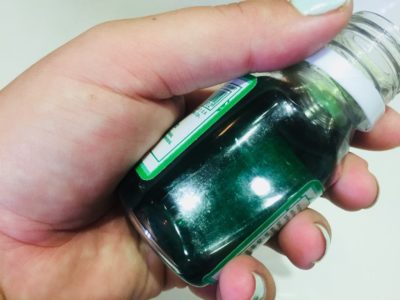 Aside from consuming avocados on a regular basis, you should also apply avocado oil directly to your hair and here's why! Avocado oil contains a TON of benefits that help repair the hair and encourages faster hair growth.
Avocado oil contains the following:
Antioxidants to rid the hair of toxins, pollutants, and other environmental factors. This ensures that the hair is properly detoxified and is ready to absorb important nutrients.
Minerals which help in the reparation of damaged strands, split ends, and hair breakage. Minerals also help to fortify weak, brittle, and thin hair.
Fatty acids which nourish and hydrate dry hair, one of the biggest culprits of damaged and slow growing hair.
Biotin is also found in avocado oil, which is one of the most important ingredients – it helps encourage faster hair growth as well as new, healthy growth.
Vitamins A, B-5, and E which help make hair softer, repairs split ends, and strengthens the hair follicle.
Using Avocado Oil For Hair Growth:
Take a small amount of avocado oil (about a quarter sized amount) and massage gently into the scalp.
Massage the scalp gently for 3-5 minutes to encourage blood flow (this also helps with hair growth).
Be sure to saturate entire head, focusing on the scalp and the ends.
Cover with a light towel or a shower cap and leave on for at least 30 minutes, but we recommend leaving it on overnight.
Rinse out, and shampoo and condition as normal.
Repeat this 2-3 times a week for at least 1 month to encourage fast hair growth, repair damage, and strengthen hair.
Like this post? Share and Pin 🙂