Scrub your lips with this homemade cranberry lip scrub two or three times a week and get the brightest, softest lips of your life! Just like your skin, your lips also need to be exfoliated to remove the dead skin cells that sit atop healthy cells. These dead skin cells can accumulate on top of one another making lips look dull and dry. Especially if you wear lipstick often, exfoliating should definitely be part of your beauty routine – it will go on smoother and look a thousand times better. Don't believe us? Try this homemade cranberry lip scrub and see the difference!
Homemade Cranberry Lip Scrub Recipe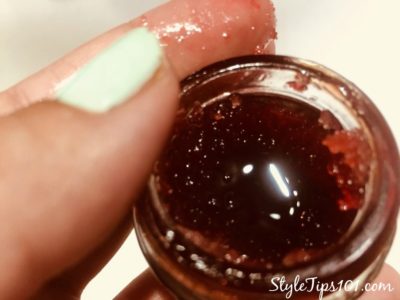 You'll Need:
Directions:
Add the thawed cranberries to a blender or food processor. Puree for a few seconds.
Take the pureed cranberries out and scoop into a bowl.
To that bowl, add the melted coconut oil and sugar.
Stir until well combined and store in a clean, airtight jar or container.
How to Use the Homemade Cranberry Lip Scrub: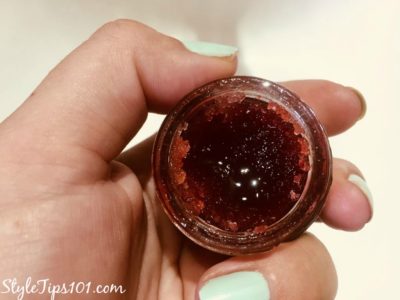 Remove any lipstick or lipgloss.
Wet lip and scoop out a small amount of the scrub onto your pointer finger.
Rub onto lip in slow, circular motions for a few seconds.
Rinse off, pat dry, and follow up with a natural homemade lip balm or a little bit of coconut oil.
Use no more than three times a week.
Like this post? Share and Pin 🙂