Craving some sugar cookies but don't want the added sugar and carbs? Why not make your own sugar cookie lip scrub? Ok, so it's not as satisfying as eating a sugar cookie, but it comes pretty darn close! This DIY sugar cookie lip scrub requires very few ingredients, and will leave your lips ultra soft and smelling like…sugar cookies!
DIY Sugar Cookie Lip Scrub Recipe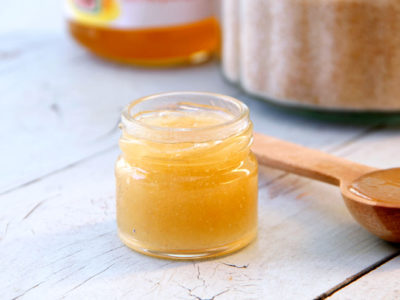 You'll Need:
Directions:
In a small bowl, mix all ingredients together until well combined.
Scoop into a clean, airtight jar or container and it's ready to use!
Rub onto wet lips in slow, circular motions.
Benefits of DIY Sugar Cookie Lip Scrub:
Exfoliates
Hydrates
Anti-bacterial
Soothing
Healing
Super sweet & yummy scent!
If you like this post, don't forget to share 🙂