Looking for the perfect girls' night in beauty project? This DIY wine lip scrub is JUST the thing you need! Made with sugar and wine, and everything wine, this simple lip scrub will scrub away dead skin cells leaving lips ultra soft and kissable! And did we mention wine?!? Not only is the a fun thing to whip up with your girlfriends, but it also makes for a really unique gift! Keep reading to find out how to make this DIY wine lip scrub!
DIY Wine Lip Scrub Recipe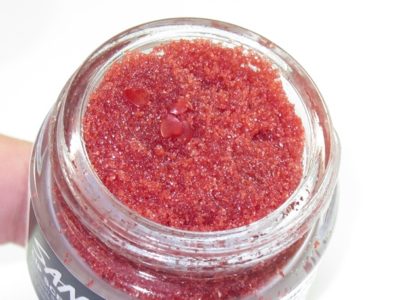 You'll Need:
1/2 cup granulated sugar
1 tbsp coconut oil
1 tsp sweet wine
4-6 drops raw honey
1-2 drops food coloring (optional)
Directions:
To a medium bowl, add all ingredients and stir until completely mixed.
If your coconut oil is firm, melt it first either in a double boiler or in the microwave.
Add a drop or two of food coloring (optional).
Stir well and scoop into a clean, airtight container.
Scrub onto wet lips using your fingers. Do this in a slow, circular motions to slough off dead skin cells.
Good enough to lick off or rinse off!
Pat lips dry and follow up with a homemade lip balm.
BONUS:
This lip scrub can also be used as a body scrub, and it's JUST as fabulous! Simply scrub onto body while in the shower. Leave on for a minute or two, and rinse off!
Like this post? Share and Pin 🙂