If you have oily and acne prone skin, this egg yolk and coffee face mask will banish blemishes and clear up skin in a very short amount of time. The egg yolk in this recipe tightens the skin, giving it a Botox effect, while the coffee exfoliates dead skin cells away, revealing smooth, clear, and glowing skin. So if you're looking for a simple but very effective face mask, this egg yolk and coffee face mask is right up your alley!
Egg Yolk and Coffee Face Mask Recipe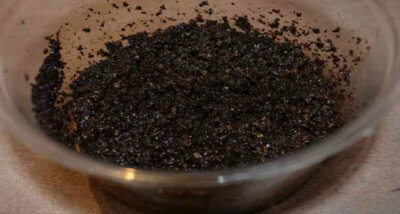 Ingredients:
Directions:
In a small bowl, combine all ingredients until well incorporated.
Apply to a clean face and neck and leave on for 15 minutes.
Remove the mask by massaging it into the skin in slow, circular motions.
Rinse off, pat dry, and follow up with a moisturizer.
Benefits of Egg Yolk and Coffee Face Mask:
Tightens pores
Reduces acne and blemishes
Reduces oil
Tightens skin
Reduces the appearance of dark spots and acne scars
Evens skin tone
Brightens skin
Exfoliates
I like to use this mask once or twice a week to get the best results!
If you like this post, don't forget to share 🙂