Today we'll show you how to exfoliate the natural way! Exfoliating is a very important part of skin care as it gets rid of the dead skin cells that can build up and leave your skin feeling dry and rough. But instead of wasting your money on expensive exfoliating products, why not whip something up at home? This is one of my favorite exfoliating recipes as not only does it work, but it leaves my skin feeling silky smooth – oh, and it's cheap too!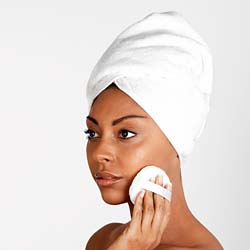 So what do you need? Just some Kraft Miracle Whip! Women all over the world have been using miracle whip as a way to exfoliate, and let me tell you, it does wonders! So here's what you do!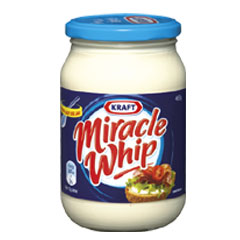 Start by pulling your hair away from your face. Apply a layer of Kraft Miracle Whip all over your face and neck, avoiding the sensitive eye area. Leave it on for 10 minutes then massage gently. Remove with lukewarm water and continue usual cleansing routine. This stuff is great because it's gentle enough to use every day. Put the miracle whip on your face every day and within 6-8 weeks you'll see a huge difference in your complexion.
If you like this post, please share 🙂