We love making our own homemade face masks, and this homemade bubbly clay mask for oily & acne prone skin is NO exception! Made with only two simple ingredients (yep, only TWO!), this DIY face mask is super fun to make and even funner to apply…because it's bubbly! But what's even better is that this homemade bubbly clay mask will cure even the most stubborn of acne. Because clay traps dirt and also brings it to the surface, clay masks are the holy grail masks for those that suffer from acne. Even if you don't have acne though, this mask will detoxify, remove dirt and bacteria, and leave your skin glowing and super clean.
Homemade Bubbly Clay Mask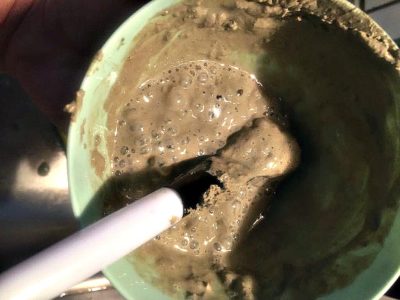 Ingredients:
Directions:
In a small bowl, add the bentonite clay.
Then, slowly add in the ACV and stir using a wooden or plastic spoon. It's very important to use only wood or plastic since metal can throw the clay off balance and make it less effective.
Add enough ACV to create a liquidy but bubbly substance. Two tbsp was enough for me, but you may need to add a little more.
Apply the mask all over a clean face and neck and leave on for about 10 minutes or until the mask hardens.
Remove with a warm & wet soft washcloth.
The mask will tighten on the skin, and it may feel a little uncomfortable, but those are just the ingredients doing their thing!
Benefits of Homemade Bubbly Clay Mask: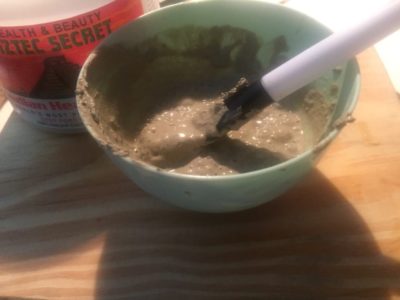 Control excess oil production
Reduces acne and breakouts
Purges pores
Minimizes blackheads and whiteheads
Deep cleans
Detoxifies
Smooths skin
If you like this post, don't forget to share 🙂