Did you know that commercial deodorants are laden with chemicals and other ingredients that can cause harm to the body? Recent studies have shown that deodorants contain chemicals which are related to cancer, and more and more people are straying away from them. This homemade deodorant recipe is just what you're looking for: all natural, safe, AND effective, minus the death threats! So if you're looking for a cheap and super safe alternative to deodorant, this homemade deodorant recipe is just what you need!
Homemade Deodorant Recipe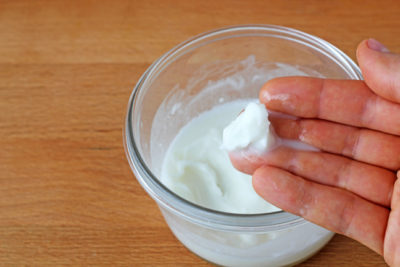 Source: Insonnetskitchen
Ingredients:
Directions: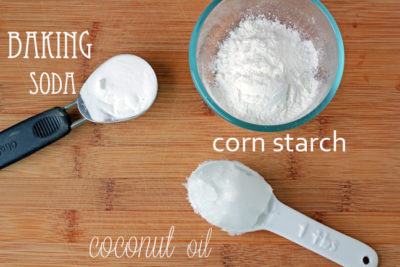 Source: Insonnetskitchen
Melt the coconut oil (if need be) and mix in with cornstarch and baking soda.
Add in the essential oil of your choice and stir well.
Transfer to a clean, airtight jar or container and use!
Simply grab a small amount of massage into armpits.
This recipe should last for 2-3 months depending on usage.
If you feel like this recipe isn't strong enough, you can go ahead and add a couple more teaspoons of cornstarch and baking soda each.
We've tried SO many DIY deodorant recipes that our heads started spinning…because none of them really worked! They would stave off smells and perspiration for about an hour and that was it!
This recipe though, has proven to last all day just like a store-bought deodorant, but without the cost and the dangers!
Like this post? Share and Pin 🙂