This homemade hot oil hair treatment will fix damaged, fry hair after just one application! Hair treatments can get pretty steep in price, so I always try to find cheap and easy alternatives that I can do in my own home. Whether it be a hair treatment, a face mask, or a really good exfoliator, I can always find at-home recipes that cost me close to nothing! So here is one of my all time favorite homemade hot oil hair treatments.
Homemade Hot Oil Hair Treatment
Here's What You'll Need: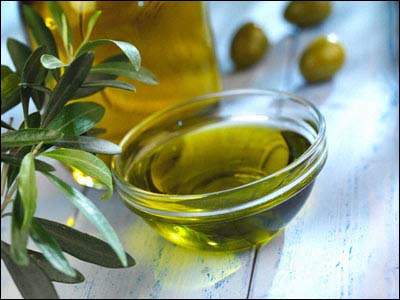 1/2 cup of dried rosemary leaves
1/2 cup olive oil
Here's How to:
Combine oil and rosemary in a small saucepan over low heat, stirring constantly until warm all the way through. Remove from heat and strain, to remove leaves from oil. Coat scalp and ends of hair with hot oil, then wrap in saran wrap and cover with towel to retain heat. Leave on 15 minutes. Wash twice to remove excess oil.
This only takes a few minutes to do, it's super cheap and it will leave your hair feeling soft, manageable and extremely shiny. I do this treatment about once a week to keep my hair healthy and shiny. Try it out, I promise you won't regret it!
If you like this post, please share 🙂