Been having a lot of breakouts lately? That's ok – we all go through it at one point or another! Those pesky pimples don't stand a chance though against this homemade zit zapper that you're going to make today! That's right – today – you WILL make this homemade zit zapper because it's so easy to make and you don't want your new friend shacking up with you for any longer now, do ya? Didn't think so! This zit zapper seriously works wonders because it does just that – zap zits! Just put it on before bed, and wake up with clear, zit-less skin. What more could you ask for?!
Homemade Zit Zapper Recipe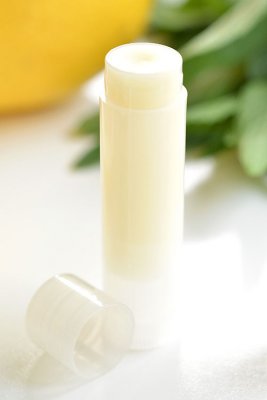 Ingredients:
Directions:
Melt your coconut oil in a double boiler or in the microwave.
Wait until oil has cooled a little bit, and add the tea tree oil. Mix well.
Use a dropper to transfer the mixture into clean lip balm tubes.
Store the lip balm tubes in the fridge until the coconut oil has hardened.
If you live in a warmer climate, you may need to store your zit zapper in a cool place so that the coconut oil doesn't melt.
How to Use and Why This Works:
Simply apply the zit zapper directly to any zit and let it sit overnight.
Coconut oil is anti-bacterial as well as moisturizing, so it will get rid of the bacteria that has built up.
Tea tree oil targets pimples directly because it is also anti-bacterial as well as anti-fungal, therefore these two ingredients are a serious powerhouse for zapping zits quickly and efficiently!
If you like this post, don't forget to share 🙂