Growing out your eyebrows and lengthening/thickening your lashes is a lot easier than you'd think. All you need is are a few natural ingredients that you probably already have, a nightly routine, and within a few weeks, you'll start noticing thicker eyebrows and longer lashes. We'll show you how to get thicker eyebrows and lashes naturally, using only natural ingredients free of alcohol, chemicals, and unpronounceable stuff. This recipe is SO easy anyone can make it!
Get Thicker Eyebrows and Lashes
For this to actually work, please make sure you apply the mixture to your eyebrows and/or eyelashes every night before bed. Remember, a consistent routine is the best and only way to see noticeable results. I've been applying this for about a month and a half now, and my eyebrows have gotten considerably thicker, while my lashes have NEVER been longer.
BONUS: Because of the ingredients used (Aloe Vera, vitamin E, and castor oil), this serum will also keep wrinkles and fine lines at bay, as well as erasing them. So think of this as not only a lash and eyebrow grower, but also an anti-aging serum ALL in one! How sweet is that!
Ingredients: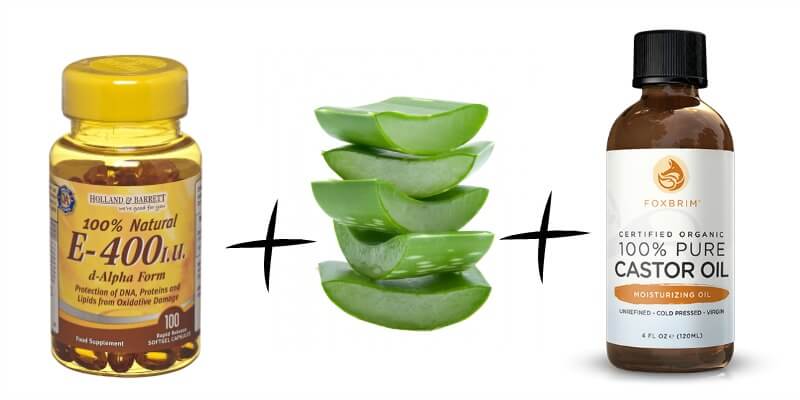 1 tbsp Aloe Vera
1 tbsp Castor oil
1 tbsp Vitamin E oil
Directions:
In a small bowl, mix all ingredients well.
Store in a small, airtight container.
Using a cotton swab or just your fingers, apply nightly to your eyebrows and onto your lash lines.
Best used before bed.
Use this every night and within a few weeks you'll notice a huge difference.
If you enjoyed this post, don't forget to share 🙂