It's finally fall and that means it's time for luxurious, warm baths! This oatmeal milk bath recipe is one of the most soothing and relaxing baths you'll ever take and it's even great for super sensitive skin! Those with dry, sensitive skin can benefit from this oatmeal and milk rich bath that will leave skin soft and hydrated. We highly recommend you indulge in an oatmeal milk bath at least once a week, especially during cold winters when skin tends to really dry up!
Oatmeal Milk Bath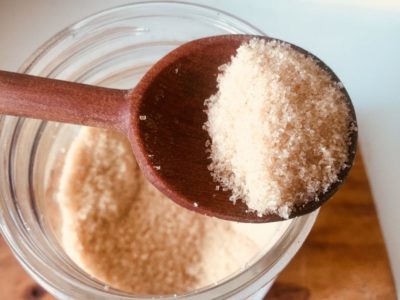 The combination of oatmeal and milk helps reduce inflammation, redness, and even eczema and psoriasis. Oatmeal nourishes and hydrates, while milk gently cleanses and exfoliates.
Ingredients:
1 cup whole fat dried milk
1/4 cup baking soda
1/2 cup oats
5-7 drops essential oil of your choice such as lavender or rosemary
Directions:
In a food processor or blender, grind your oats until they become a fine powder.
Mix in the ground oats with the dried milk, baking soda, and essential oil.
Scoop into a clean, airtight jar or container.
Use in a warm bath by adding about 1/8 cup of the oatmeal milk bath and stir to dissolve.
Can be stored for up to 3 months!
Use this milk bath as often as needed to soothe dry, irritated skin, or just as a luxurious soak!
Like this post? Share and Pin 🙂