If you have oily hair, it can be a pain finding the perfect dry spray because frankly, most of them don't work for those of with super oily hair! The only thing I've ever found that worked was baby powder, but, if you have darker hair, baby powder can REALLY show! Thankfully, we found this homemade dry shampoo spray recipe which works SO well, we just had to share!
This homemade dry shampoo spray is made with ingredients that are safe for your hair, and will actually absorb all of the oil immediately! Trust us, you'll love this dry shampoo!
Homemade Dry Shampoo Spray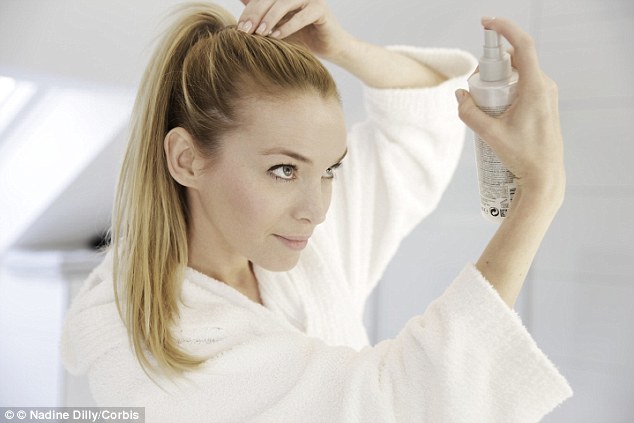 Ingredients:
3 tbsp high proof alcohol (at least 50%)
1 tbsp distilled water
1/2 tsp arrowroot starch
5-10 drops lavender essential oil
2 oz spritz bottle
Directions:
Use a funnel to add all of the ingredients to a spritz bottle.
Shake well to combine.
Spray directly onto scalp by sectioning off hair.
Use your fingers to tousle hair around, or a fine tooth comb.
If you need to apply more, let dry before doing so.
Benefits of Using Homemade Dry Shampoo Spray:
Soaks up oil
Leaves hair feeling soft and silky
Keeps hair healthier (because it helps you skin washes!)
Prevents dandruff
Soothes scalp
Like this post? Share and Pin 🙂