Dark spots, scars, and stains can be a total pain to get rid of, especially because they're usually so deep into the skin! It may seem impossible to remove them, but this turmeric lemon face mask does just that! Formulated specifically for scars and dark spots, the turmeric lemon face mask gently & safely erases these imperfections to leave you with perfect skin!
Turmeric Lemon Face Mask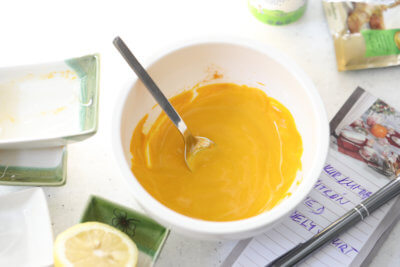 Before we get into the recipe, let's take a look at WHY this mask works!
Turmeric is not just for cooking – it has some amazing skin benefits:
Reduces redness
Treats breakouts
Erases dark spots, scars, and age spots
Reduces scarring and hyperpigmentation
Helps with psoriasis and eczema
Brightens and tones
Anti-inflammatory
Lemons are natural bleaching agents and are great tools to use against scars, dark spots, and stains:
Anti-bacterial
Reduces and prevents breakouts
Cleansing
Skin lightener
Anti-inflammatory
Brightens skin
You'll Need:
3 tbsp rolled oats (ground up into oat flour)
1 tbsp manuka honey (but you can also use regular honey)
1/2 tsp turmeric
a squeeze of fresh lemon juice
Directions:
In a bowl, mix all ingredients together until well combined.
Apply to clean skin and leave on for 15-20 minutes.
Rinse off and pat dry.
Apply this mask 3 times a week to reduce scars, dark spots, and stains. Use consistently for 1 or 2 months until you start to see fading. Once scars and spots start to fade, use the mask just once a week.
If you like this post, don't forget to share 🙂