I absolutely love reading about new designers and their recent accomplishments, but I especially enjoyed reading about designer Dinh Ba because he's right here at home in Canada…more specifically Quebec. So who is this guy?
Designer to Look Out For: Dinh Ba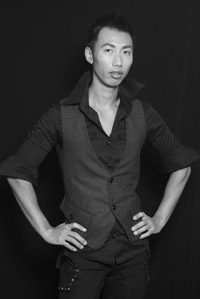 Dinh Ba was immersed in fashion at a very young age, thanks to his mother who was an haute-couture designer in Vietnam. Ba came to Quebec with his parents at age 6 (his mom is Vietnamese and his dad is Indian). In less than one year he was already picking up his first needles and sewing alongside his mother. Eventually he graduated Lasalle College and worked for some big names such as Lino Catalano.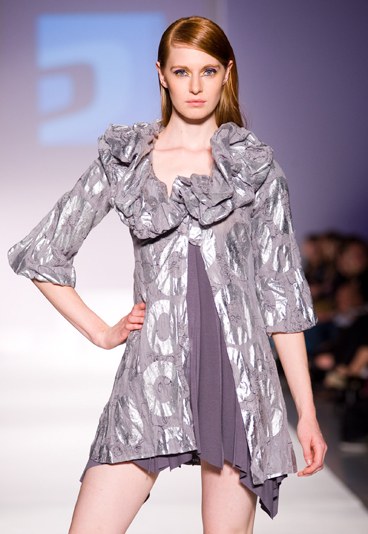 In 2003, Ba started his own line Dinh Ba Design. Now, 32 years old, Ba presented his eighth collection at Montreal Fashion Week. Read his interview below.
What's the Inspiration Behind Your Collection?
It's mostly textures and graphic lines that inspire my clothes. And because it represents my origins, the Oriental touch is always there , whether it's in the feel of the clothes or the way they're cut.
What's Your Current Colour Obsession?
Silver. It's a pure colour, halfway between white and black, and it's so luminous. I try to include it in all my collections.
When I Grow Up I Want to be a…
Designer (laughs). I always wanted to have my own brand, and today, I'm living the dream!
Why do You Participate in Montreal Fashion Week?
First of all, because it's a way to give some recognition to my incredibly hardworking team. It's an opportunity to show the fruits of our labours to the public and the media. Plus, I think it's important to make sure the whole world knows about the design talent we have in our city.
To see Dinh Ba's collections go to http://www.dinhbadesign.com/anglais/dinh-ba.html