The nautical trend is super hot this season, but it can be a little hard to pull off, especially since there are sooo many navy inspired trends ranging from accessories to pants and shirts. So here are some basic rules you can follow for this season's nautical looks.
How to Wear the Nautical Trend
1. One Item at a Time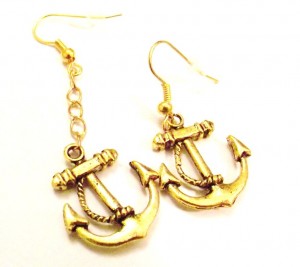 Skip the tackiness and keep the navy trend minimal – if you're going to wear anchor earrings, skip the anchor necklace – this isn't a Halloween costume! You CAN however, pair those cute anchor earrings with a blue stripped top and a pair of skinny jeans.
2. Embrace the White Pant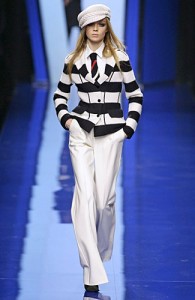 White pants – whether they're skinny, high-waist, or wide-leg- are a nautical staple. So get yourself a pair and pair them with a blue stripped top, a red and blue top, or a tank with braided straps. Keep the anchor/navy accessories at bay, and instead wear some gold bangles or a long gold chain necklace.
3. DO Add a Bright Accessory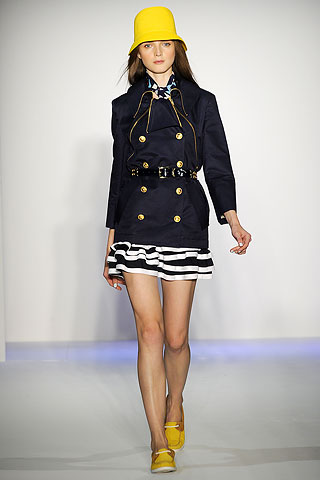 Since the navy trend stays within just 2-3 colors, don't be afraid to pull out a bright bag, like a bright yellow one. It will give your outfit a pop of color and will make a big statement.
4. DO Embrace Stripes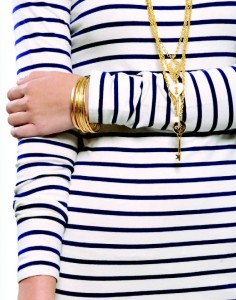 Stripes are all the rage this season, so pick up a few stripped tops and wear them with skinny jeans, wide-leg pants, and even high-waisted pencil skirts.
5. Get Creative With Your Nails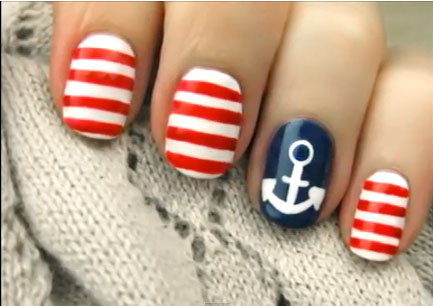 If you're still unsure about the navy trend, you can always start off slow by incorporating some fun nails. Grab a navy blue hue or a crisp white color and get creative with your nails. P.S. – Crisp white nail polish looks amazing against tanned skin.