Ever had a bad hair cut? Its happened to all of us at some point in our lives; we go to the salon, ask for a trim or some layers, and come out looking completely ridiculous- not what we had in mind!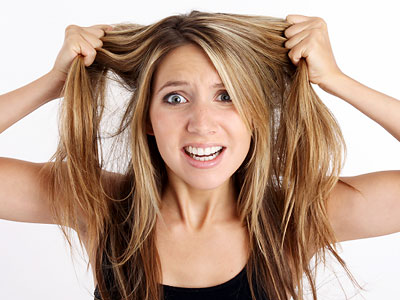 Thankfully, there are ways that you can actually get over a bad hair cut with some very basic tricks. Here's how to deal with a bad hair cut:
Accessorize:
During this time, accessories will be your best friend. So go and pick up some cute bobby pins and start experimenting. If your hair has been cut too short, twist some strands at the front and pin them back. Get cute, sparkly pins so they stand out and draw attention away from your bad cut. Also, headbands can be your best friends at this point in time, so make sure you stock up on some really cute ones!
Irons: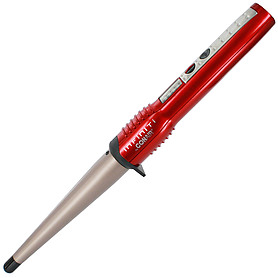 Grab a curling iron, a straightener, or even a crimper and start experimenting. You'll be amazed at what you can achieve with your hair if you just set a half hour aside and use some tools. Try straightening your hair by dividing the hair into four parts: 2 parts at the back, and 2 parts at the front. Straighten each part one by one, to get super straight, sleek strands. Use different sized curling barrels. My favorite is the no-clamp curling iron which makes much better curls, allowing you to start at the top, instead of at the bottom. Try big curls, and try little curls – you never know what'll work best for you!
Braids: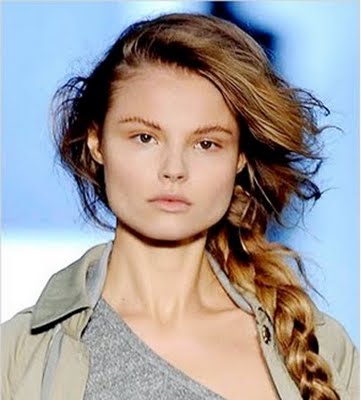 If done right, braids can be a girl's best friend. I always do a side braid when I'm having a bad hair day. Just take all of your hair and bring it over to one side (try choosing your best side!). Then, just do a regular braid. Takes no more than 5 minutes, and you'll instantly see a difference. Plus, side braids or ponys, are universally flattering so you really can't go wrong. If you have really short hair, incorporate a few tiny braids into your hair and clip them back away from your face.
Ponytails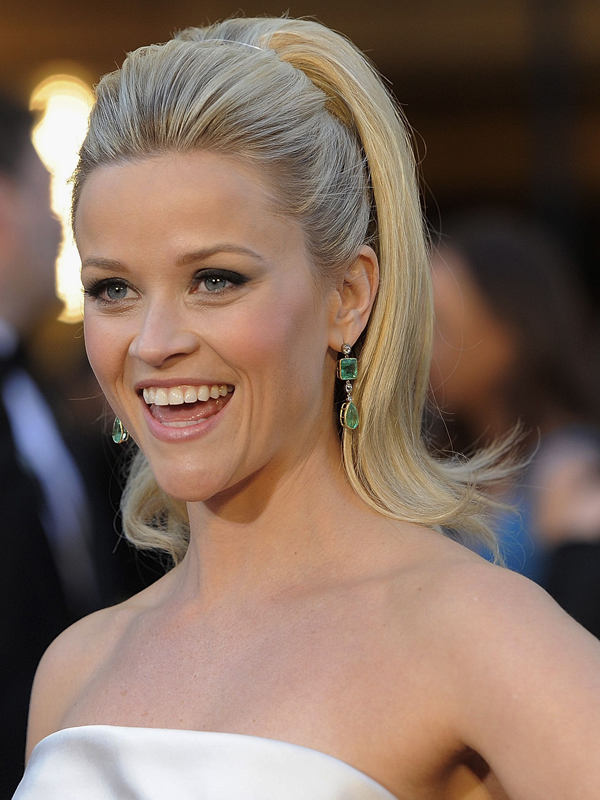 Whatever your length, experiment with ponytails. Whether you're making a high pony, a low pony, or even a bun, these styles will definitely hide your bad hair cut. Try incorporating some volume into your do by teasing the crown or even the sides. Then, pull your hair back as high or as low as you want. Again, experimenting with these different styles can shed a lot of light on what looks better on you.
If All Else Fails…
If your hair cut is really just that bad, and there's nothing you can do, most salons will actually offer complimentary "touch-ups". Call your salon and explain to them that you are not happy with your cut. Most will be happy to work on your hair, absolutely free of charge. After all, they know you could be a repeat customer, and if you've already been there for a while, they won't want to loose you.
Lastly…
Wait it out. If we're talking just a bad bangs job, you might as well wait it out. At this point, there is not much you can do but just twist back your bangs and wait for mother nature!