Here are the best fall shoe trends of 2012! Sad to say girls, but it's that time of the year again. Leafs are falling, and so are our sandals and flip-flops. Time to put those comfy, toe-freeing tootsies away until next year. But, don't fret, because this fall 2012 season, we're seeing a more subtle transition from summer to fall. No, we will not jump straight into our warm boots, but rather opt for a more fall-appropriate shoe that won't leave us crying for a longer summer.
This year, the runways were packed full of some really cute shoe styles that we actually haven't seen in a while. And shockingly, these styles are super wearable, comfortable, and to be honest with you, once you see them, you'll be kicking off your flip-flops and trading them in. So I present to you, the new 2012 fall shoe collection!
BEAUTIFUL BLUES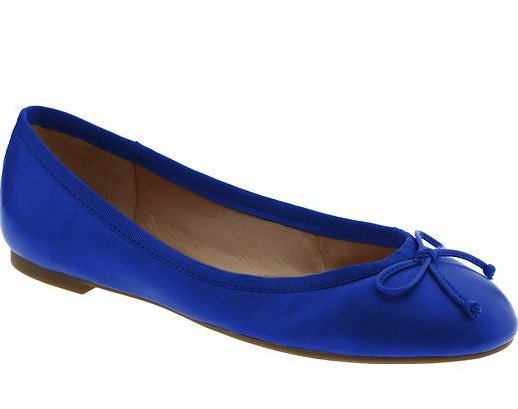 Did you really think we were going to go from neon brights to sullen browns? Not so fast! Like I said, this season, things are happening slowly and subtly – we don't want to shock our fashion systems here! Bright, bold blue shoes were seen all over the runway, and they really held their own, giving an otherwise toned-down fall outfit a much needed punch of color. Wear a pair of these babies with dark pants such as black, browns, etc. But just because you're blue on bottom, doesn't mean you need to keep it dark all the way through! Try dark green tops with your dark bottoms to really complement the blues. And if you're contemplating on a shade, I suggest you go with a cobalt blue – it really stands out! So look for pumps, flats, and short boots to go with this new blue trend!
ANKLE STRAPS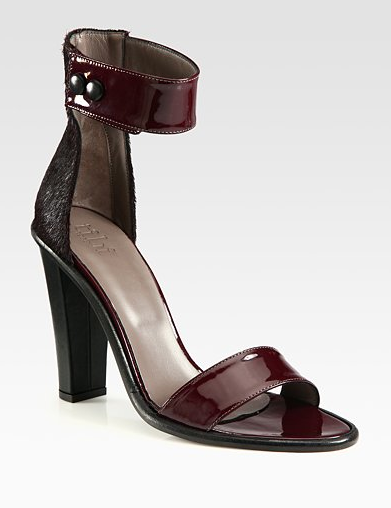 Ankle strap shoes are making a huge comeback this season, as they were probably the most predominant trend on the runways. Although I do not like ankle strap shoes for the summer (since I don't have very long legs, and the straps make your legs look shorter), I think they are absolutely perfect for fall. They're classy, statement making, and look good with practically anything. Pair them with dress pants, jeans, pencil skirts – whatever! They will instantly add a touch of class to any outfit.
LACE-UPS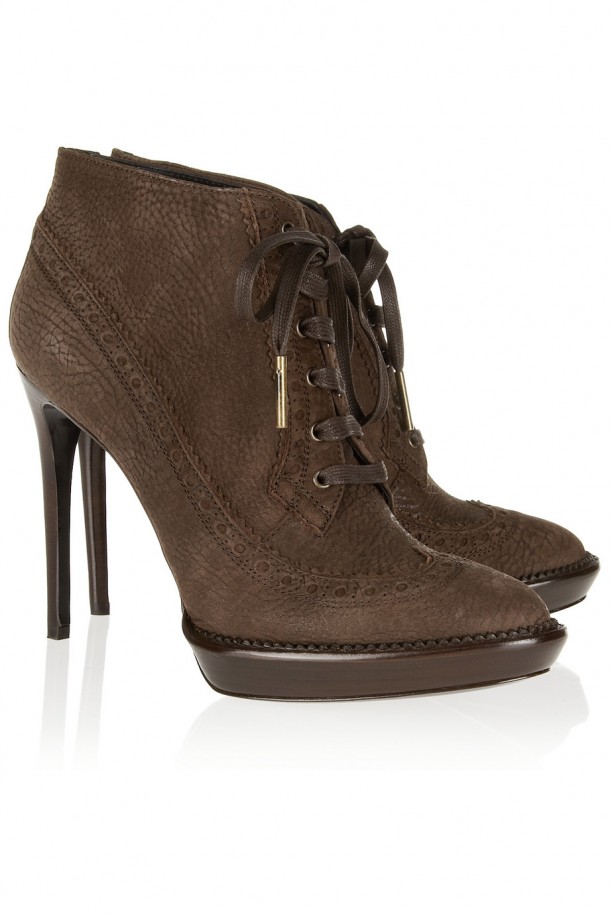 If you really want to make a statement this fall, go full in for lace-up boots and booties. They're sexy, comfortable, and really give your outfit a pop like no other shoe. Wear them with jeans, skirts or tights. To really make a statement, combine them with a sexy cocktail dress and a blazer. Look for lace-ups in short, booties form, or even knee-length boots and pair them with tights or jeggings.  And don't be afraid to get these sexy lace-ups in bold colors too, like the cobalt blue I mentioned above!
PRETTY IN PRINT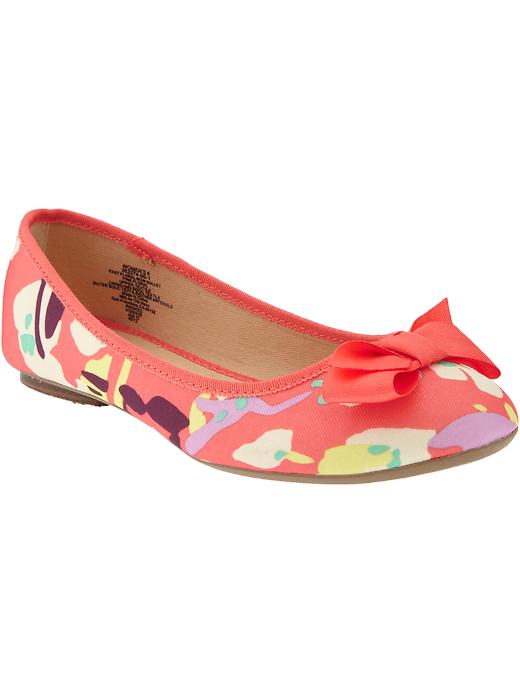 Just because summer is over, doesn't mean you have to completely abandon your pretty prints. Sure, you may want to stash your frilly, printed sun dress away, but when it comes to shoes, it's all in! Look for fun, statement-making prints such as flowers, tribal, animal print, and whatever else. The bottom line is to bring a strong statement to an otherwise muted fall ensemble. My favorite take on the printed shoe trend? A pair of dark, skinny jeans, flower print flats, loose tee, and a cute, fitted blazer. Add a brown leather satchel and you've got a super cute day outfit. Switch it up for the night-time by replacing the flats with a pair of zebra print heels.
THE CHELSEA BOOT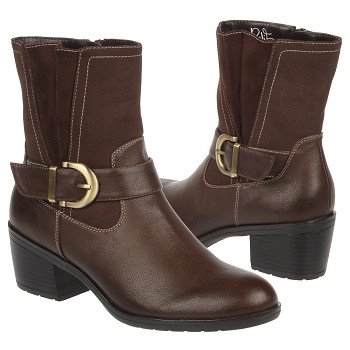 The Chelsea Boot is back and better than ever! Although this boot is not new to the scene, it does offer a few noticeable differences. You'll see more brazen colors, heights, and finishes too! Best way to wear a Chelsea Boot? Skinny jeans, ankle cut skinnies, leg warmers or scrunched up socks, a layered sweater, and a light jacket. These are perfect for every day running around, and let's face it – they look a little badass. Not only that, but the Chelsea Boot will keep your tootsies nice and warm all throughout the winter.
EMBELLISHED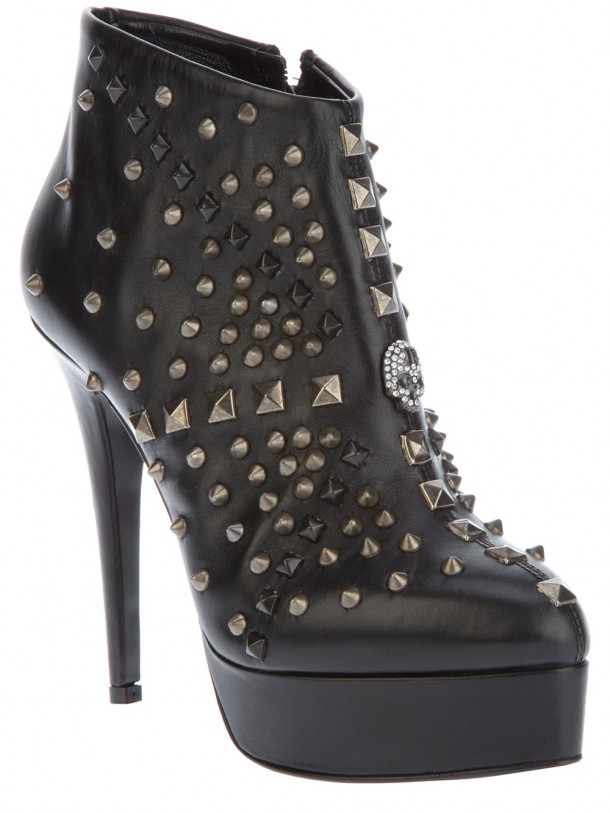 The embellished shoe trend comes but once in a while, so that's why I was super stocked to see it on the runways for this fall! I love embellished shoes simply because they do all the work for you – and here's why. When opting for an embellished shoes, you must keep everything else minimal. Basically, your embellished beauties need to be the star…the focal point of your outfit. So pair them with a low key top and jeans, or a simple LBD and they will work very hard for you in return! Too bold for you? Start off with just a few, simple embellishments that aren't so "in your face" like little tiny studs along the heel – it'll make all the difference!
LACE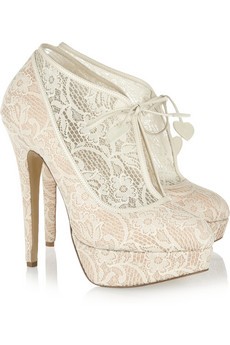 Lace ruled the runways at Valention and Dolce & Gabbana, so why not let them rule your closet? But maybe opt for a cheaper, knock-off version. Lace shoes add a touch of class and intrigue to any outfit, so don't be afraid to don them with prints, dresses, shorts, skinny jeans, and anything else that pops into your mind. Though they can be a little tough to pull off, remember that just because they're lace, doesn't mean you have to downplay the rest of your outfit: these will work with most anything.
STACKED LOAFERS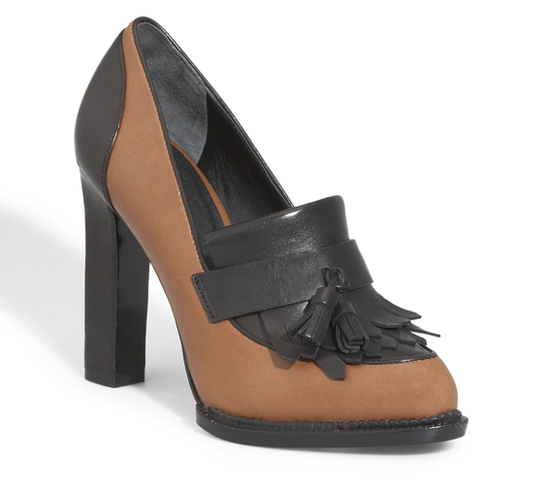 Borrowing something from the men this season (it can't just all be flowers and lace after all!), the loafer is taking on a new meaning –  a stacked one to be precise. The stacked loafer was a popular choice for designers this fall, especially for designer Derek Lam, who really took on this men's inspired shoe and transformed it into something drool-worthy. I don't know why, but I absolutely love this shoe. There's something empowering about it, but also something very subdued and sexy all at the same time. These are a great choice for work-wear if you work in an office, or just for day-to-day. Pair them with trousers and a tucked-in blouse at work, but keep it cool on your off time with boyfriend cuffed jeans, a slouchy tee, and a blazer.