Wedges: a summer must-have…would you agree? I can't say I've ever met a girl who didn't own at least three pairs of wedges! Wedges are an absolute staple in any fashionista's closet because they're so versatile! Wedges come in different prints, colors, fabrics, and styles. Basically, there's something for everyone!
Wedges: A Summer Must-Have
Last year we saw a ton of flats, gladiators, and flip-flops, but this year wedges are a summer must-have. Not only are they super comfy, but they go with everything! Here are some of my favorite wedges for the summer.
Brown Strappy Wedges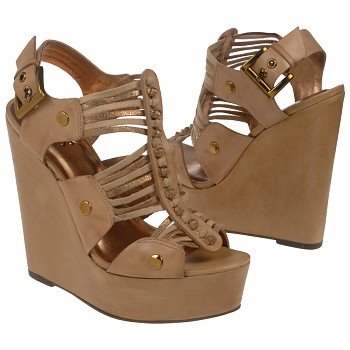 These beige wedges have cute detailing and are perfect with a flirty, summer dress. Unity by Carlos Santana can be purchased at shoes.com for $79.
Colorful Cork Wedges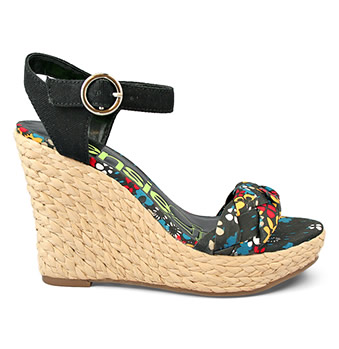 These cute wedges are from sterlingshoes.com, and I really love the colorful pattern on them as they'll add a pop of color to any drab outfit.
Leopard Print Wedges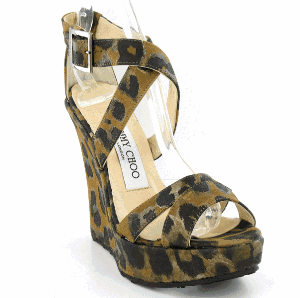 I am absolutely gaga over these leopard print Jimmy Choo wedges. Granted, they're gonna cost you a pretty penny ($445 to be exact!), they're perfect for a night out and they'll keep you nice and comfy!
Black Strappy Cork Wedges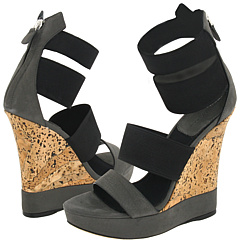 For only $535 you too can own these Donna Karan wedges. A little pricey? Yes! Fun to look at? Always!
Which one of these were your favorites?
If you liked this post, don't forget to share 🙂