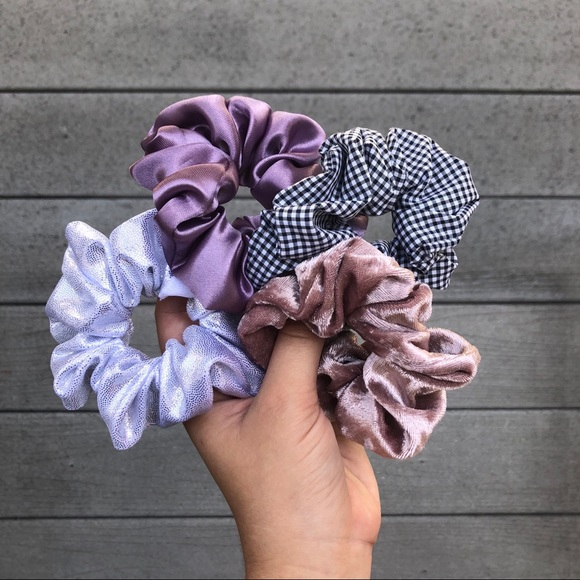 In case you haven't already noticed, scrunchies seem to be taking the fashion world by storm…again. The ever popular hair tie was a must-have for every 80s and early 90s girl, but after that, scrunchies became something that was a huge fashion faux-pas. In fact, they were absolutely despised, and anyone caught wearing a scrunchie was thought to be super uncool.
I was born in the 80s, so I grew up with scrunchies when I was younger, but by my teens, scrunchies were something I might've seen my mom wear and I would just shake my head in disgust. Cue to 2019…scrunchies are now EVERYWHERE, and I'm ashamed to say, that I have several of them in my bathroom drawer…sorry mom!
So why are 90s scrunchies making a comeback now all of a sudden? I mean, we literally hated them very, very recently, so what gives?
A recent headline in Teen Vogue said that "Scrunchies are 2019's biggest Fashion Trend". But why not, and why scrunchies? It's pretty simple actually! As we've seen before, trends always tend to make a comeback…we just need to let enough time pass by!
Tessa Maffuci, who teaches fashion design at Pratt Institute says that the 90s scrunchie is the perfect item to make a comeback now. This is because enough time has passed for the original wearers of the scrunchie (moi) to feel nostalgic about it, and also for the younger generation to discover it for the first time. Makes sense, right?
But what is it about the scrunchie that we (now) love so much? I guess you could say it's an added hair accessory that's easy to get and super cheap. You can get scrunchies for as low as $1 and they come in a huge variety of different fabrics, colors, and prints. Plus, they're much safer for your hair than regular hair ties which can actually pull and break hair.
Teen Vogue writer, Sara Radin, traced the scrunchie's origin to a lounge singer in the late 1980s, who needed a hair tie to pull back her big, poofy hair, without damaging it. Of course, we think the scrunchie probably appeared way before that, because after all, a scrunchie is pretty much a smaller version of a headband.
Scrunchies and Celebrities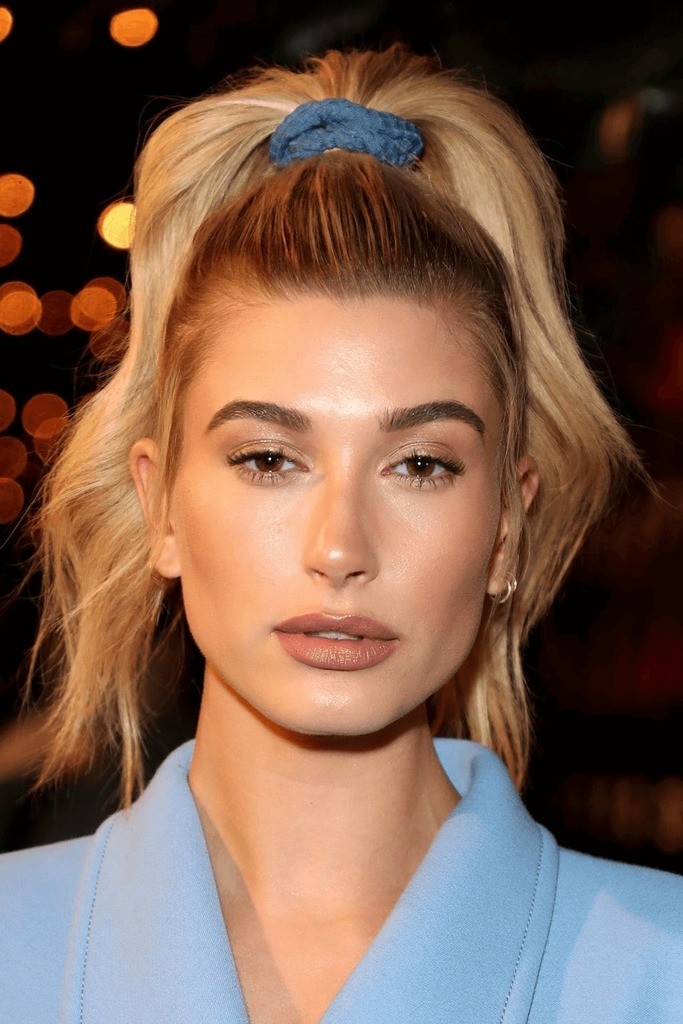 It's no wonder that the resurgence of scrunchies was made popular again by celebrities and social media influencers. Everyone from Hailey Baldwin to Lizzo and J-Lo are now seen wearing scrunchies.
Of course the 90s trend was made popular on Instagram and TikTok when teenage influencers started donning the retro look, and soon thereafter, it took off like wildfire! These days, people like to feel a connection to the past and to simpler times, and the scrunchie perfectly sums up the 90s! And this makes perfect sense because in the last few years, we've seen a plethora of retro trends make a comeback such as the fanny pack, mom jeans, oversized tees, and many many more.
The younger generation loves to have a connection with the past, while the rest of us feel comfort in nostalgia.
Scrunchie Trends
So what are some big scrunchie trends? The more retro you go, the cooler the scrunchie! Think big, colorful, and velvet scrunchies a la late 80s! They add a pop to your outfit and can dress up a simple ponytail in a pinch!
For the fall and winter, stick to muted colors such as forest green, black, burgundy, and ash colors. Check out these adorable velvet scrunchies from Urban Outfitters.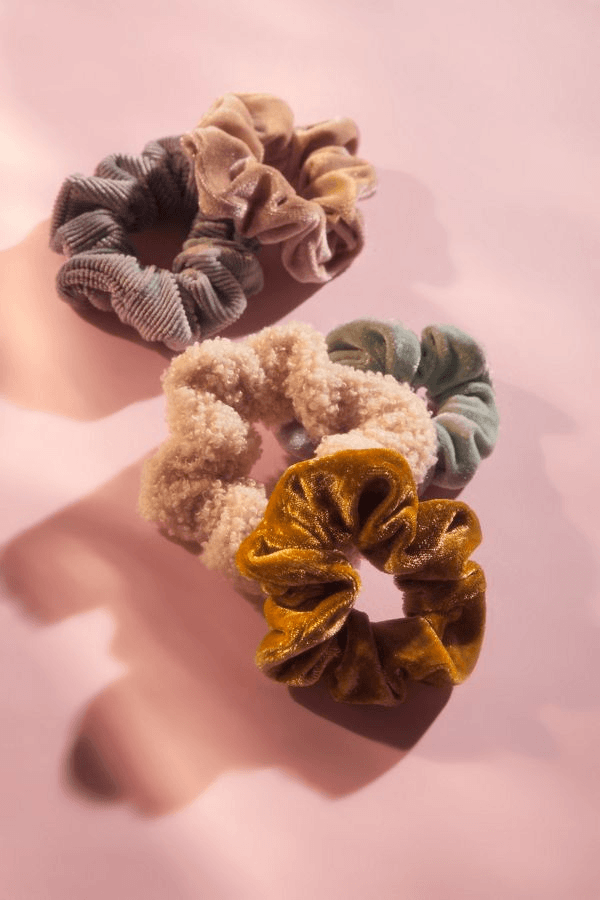 In the summer, kick it up a notch with bright, printed and colorful scrunchies, like these pineapple scrunchies from Etsy. These colorful and printed scrunchies can kick any outfit up a notch and also protect your hair. Because scrunchies are bigger and softer, they don't pull your hair as much as regular hair ties would, plus they don't leave that dreaded indentation.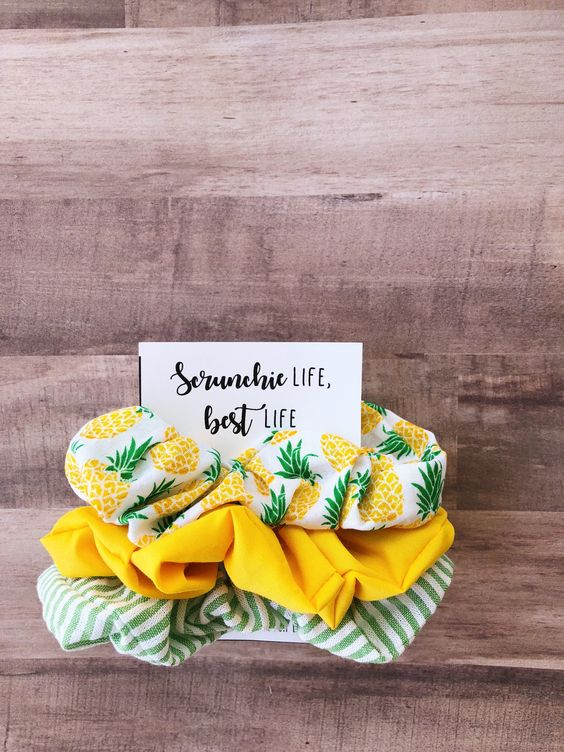 So whether you're a huge scrunchie fan or not, the truth of the matter is that this 90s fashion trend is here to stay…for now at least!
Like this post? Share, Pin, and Comment Below 🙂