Are you up for a challenge?? If you're struggling with thin, breaking, basically slow-growing hair, this 14 day hair growth challenge may just be the thing you need! Because consistency is EVERYTHING, the 14 day hair growth challenge needs to be followed every single day for (obviously) 14 days. We've formulated an extremely nourishing, hair growing mask that will work from roots to tips to hydrate, strengthen, add shine, and boost hair growth.
14 Day Hair Growth Challenge – Can You Do It?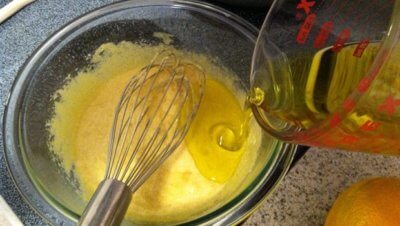 You'll Need:
Directions:
In a medium sized bowl, beat the egg and add in the rest of the ingredients.
Mix well until all ingredients are combined well.
Apply the mask to dry hair making sure to saturate entire head and work through strands. Massage the mask gently into the scalp for 2 minutes.
Cover with a towel or a shower cap and leave on overnight.
Wash out the next day.
Repeat this every single night for 14 days – it may seem like a lot of work,but we guarantee you that the results are totally worth it!
Benefits:
Castor Oil is one of the most beneficial hair growth oils. Packed full of vitamins, minerals, and proteins, castor oil gets deep into the hair follicles to speed up hair growth and strengthen hair.
Eggs are full of protein which strengthen the hair and thus reducing breakage. Less breakage = more hair!
Aloe Vera Gel cures any sort of scalp issues and boosts hair shine all while encouraging healthy, fast hair growth.
Lavender Essential Oil is one of the best oils you can use for hair growth and will also leave your hair smelling heavenly!
Don't forget to use the hair mask every day for 14 days! After 14 days, you can go ahead and make this mask just two or three nights a week!
If you like this post, don't forget to share 🙂