Summer is upon us and there's no better time to sport one of these boho hairstyles than now! Bohemian hairstyles, boho for short, is a style of fashion which draws its influence from hippie and bohemian fashion. The boho-chic styles got their start in the 60s, and has resurfaced several times since then. Now, boho styles seem to have rooted themselves pretty heavily into the 21st century, and we're loving it! Bohemian hair styles are easy to pull off, as they're not meant to be perfect, but rather a little messier, freer, and with lots of braids! Check out these 24 boho-chic hairstyles and get inspired to make your own version! Think of half up half down styles, loose braids, and flower hair accessories.
24 Boho Hairstyles
#1. Messy Low Pony With Braid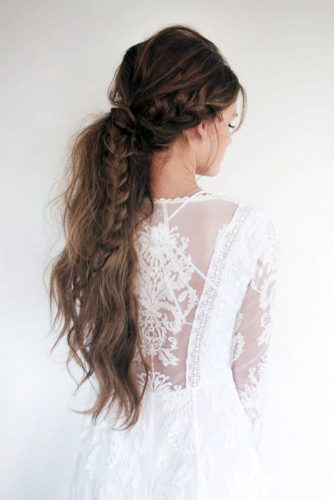 This low pony incorporates a boho braid and lots of messy hair. This is a low maintenance look that works well for medium and long hair lengths.
#2. Twisted Braid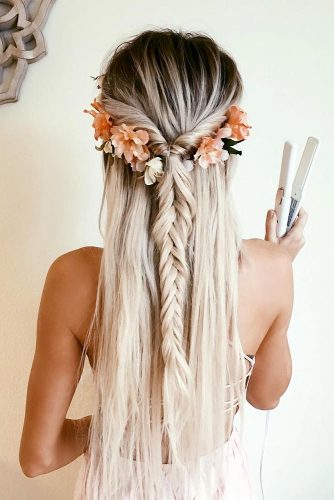 Boho braids are the epitome of the bohemian look. Throw in a flower crown, leave it messy, and you've achieved the look effortlessly!
#3. Crown Braids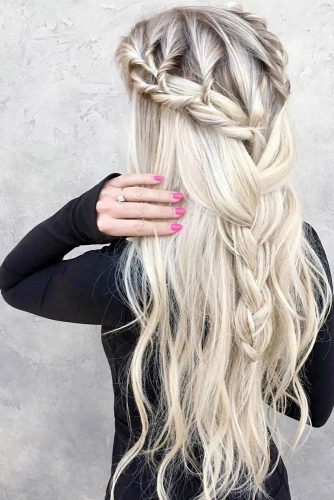 This twisted hairstyle requires that you twist small sections of hair at the top. It may seem hard to do, but it's actually quite easy. Remember the trick to boho hair and boho braids is to make it natural and messy – perfection is not needed here.
#4. Neat Long Braid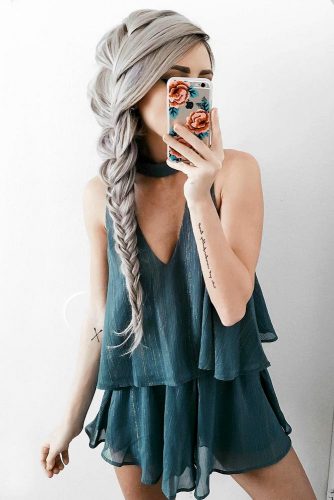 Not all boho braids have to be messy though. Take this neat long French braid for example. While French braids are usually not off to the side, this particular one definitely gave us a boho chic vibe!
#5. Twisted Braid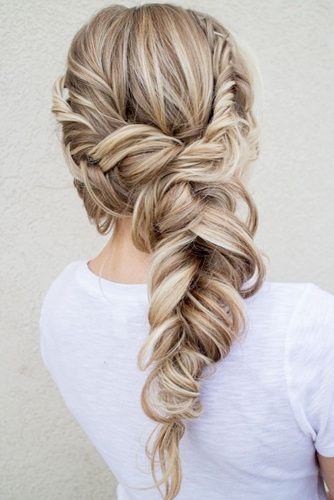 We love this messy bun braid that looks so effortless, yet somehow, very well put together.
#6. Teal Braids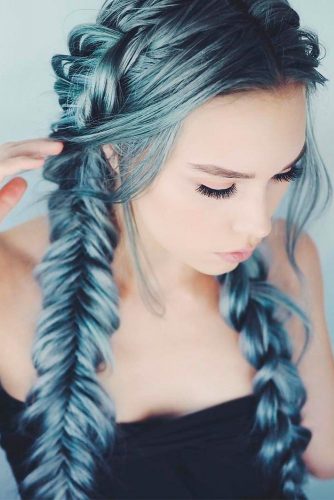 This teal dye job perfectly complements these messy fishtail braids. Part your hair right in the middle and make two fishtail braids to create this look.
#7. Messy Fishtail Braids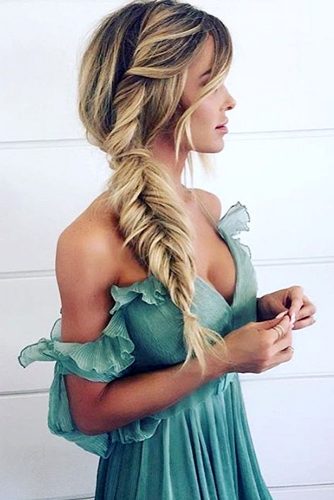 Let your hair hang loose and natural by copying this gorgeous fishtail braid. This braided style is perfect for summer concerts, pool parties, and pretty much anything else.
#8. Half up Half Down Messy Braid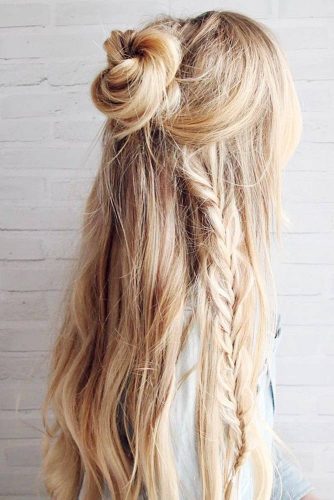 Messy buns are great, but what about a messy bun AND a messy braid? If you've got the length, copy this look ASAP!
#9. Messy Chunky Braid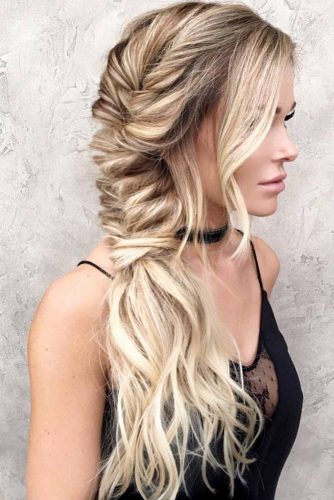 For those that are blessed with long and thick hair, this chunky messy braid is your go-to this summer.
#10. Hippie Braids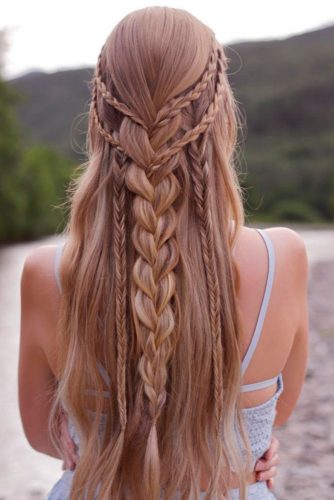 Channel your inner hippie and ask a friend to help you create this beautifully braided look! Works best on long, straight hair.
#11. Neat Side Braid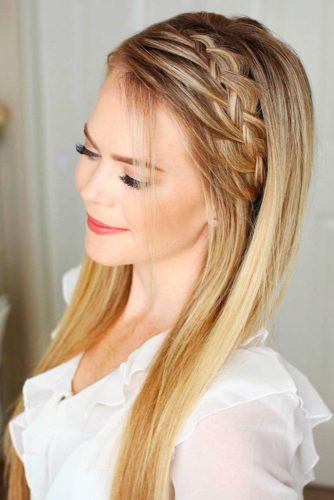 If you don't want to go full out boho, this demure side braid is a great starter!
#12. Waterfall Braid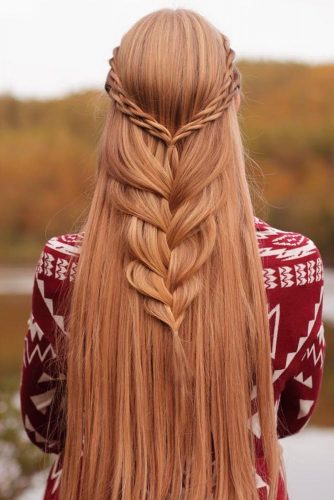 Waterfall braids are beautiful to look at, but can be a little hard to replicate. Have a friend or family member help you with this one!
#13. Fishtail Braids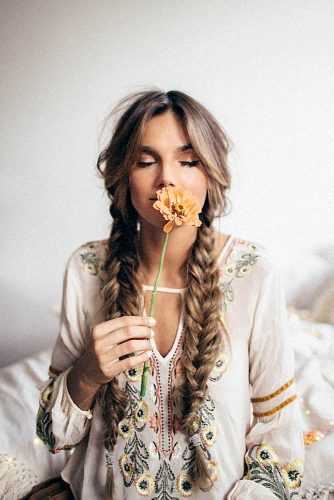 We can never get enough of fishtail braids! If you've got long hair, just part your hair down the middle, and create two messy fishtail braids.
#14. Pigtail Fishtail Braids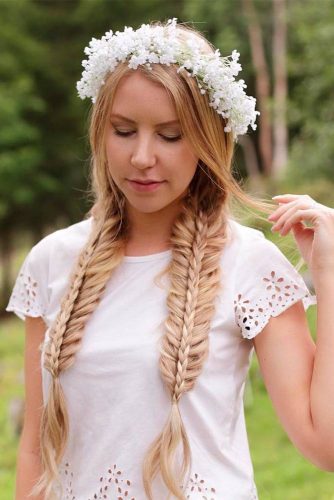 A more polished fishtail braid style, this look is perfect for a summer wedding!
#15. Messy Fishtail Braids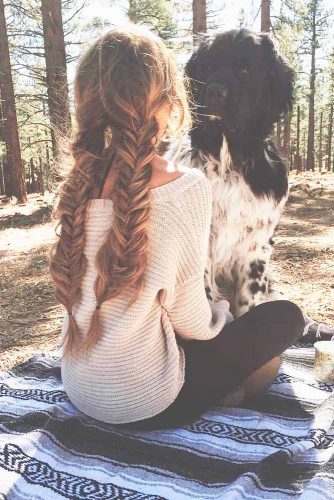 These messy fishtail braids are the perfect spring and summer accessory.
#16. White-Gray Thin Braids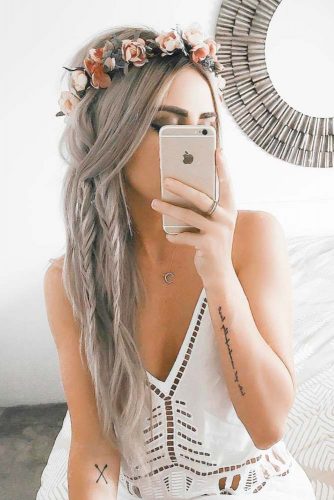 For those with thinner hair, thin braids are the way to go. They look beautiful blended into the hair and still give off an awesome boho vibe!
#17. Messy Knot
Don't be afraid to experiment with messy buns and messy knots – they look imperfect, but that's what makes them so special!
#18. Middle Fishtail Braid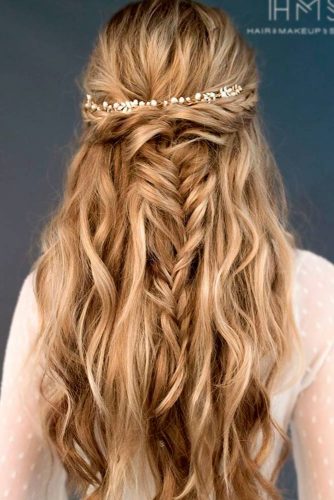 If you're looking for a boho wedding hairstyle, this middle fishtail braid is right up your aisle!
#19. Braid Crown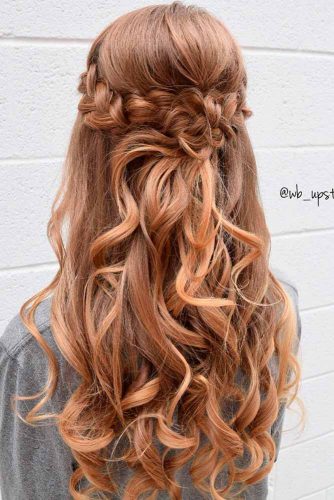 Great for those with curly hair, this braided crown is simply stunning and works for any occasion.
#20. Tight Fishtail Braids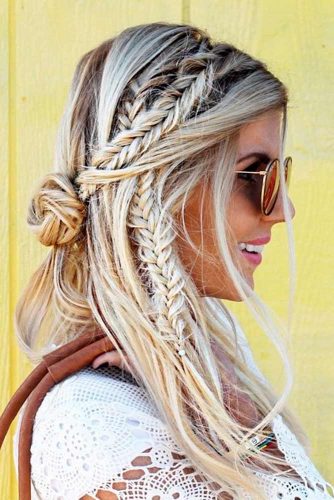 This super messy look is complemented by the very tight (but also messy) fishtail braids. We love the vibe we're getting from this look!
#21. Messy Braids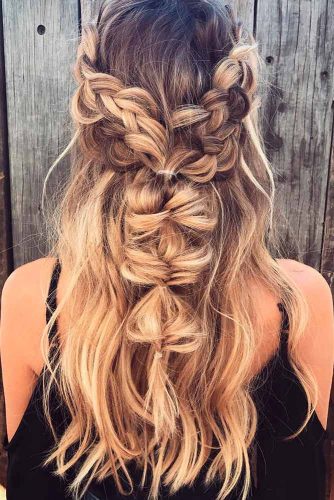 Create loose braids and pull on them to make them look natural and messy. So simple yet so gorgeous!
#22. Blue-Teal Braids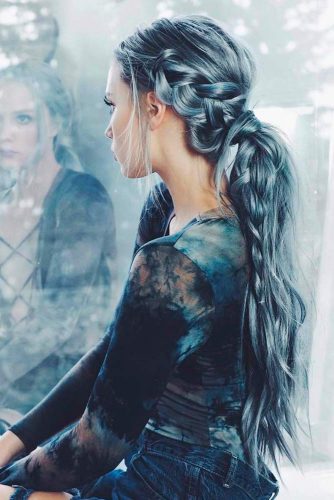 Even if your hair isn't blue, you can still pull off this half braid, half messy hair look.
#23. Boho Flower Braids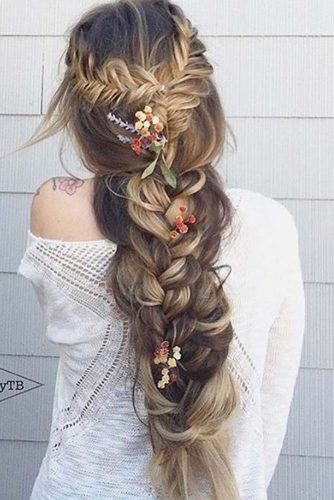 The boho braid is never complete without some beautiful flower accessories! So whether you use real flowers or hair accessories, make sure to pile them on!
#24. Loose Side Fishtail Braid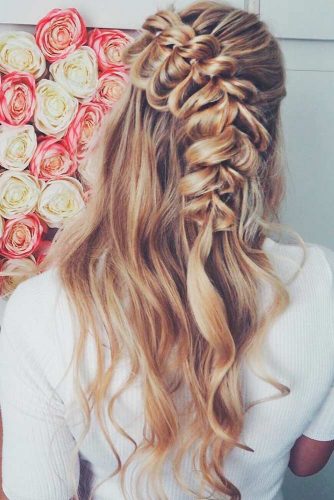 A loose and messy side fishtail braid looks super unique and isn't all that hard to create. Wanna learn how to create a quick and easy fishtail braid? Check out this YouTube tutorial below, courtesy of Kayley Melissa.