Is your birthday coming up? Well mine is, and I started thinking about birthday nails! Is that even a thing? After a little bit of searching, it turns out that YES, birthday nail designs ARE a thing and they're so flippin adorable that we just had to share with you! So what are birthday nails exactly? The birthday nail designs are basically celebratory nails that are usually colorful and will have some birthday art such as cupcakes, confetti, sparkles, balloons, flowers, and even your birthday day. So if you have a birthday coming up, or just a special occasion check out these 21 birthday nail designs!
21 Birthday Nail Designs
#1. Age Accent Nails
These birthday themed nails are super cute and very easy to replicate! You can even get creative and choose the nail polish color of your choice! Grab a nail polish pen and write your (new) age on the accent nail.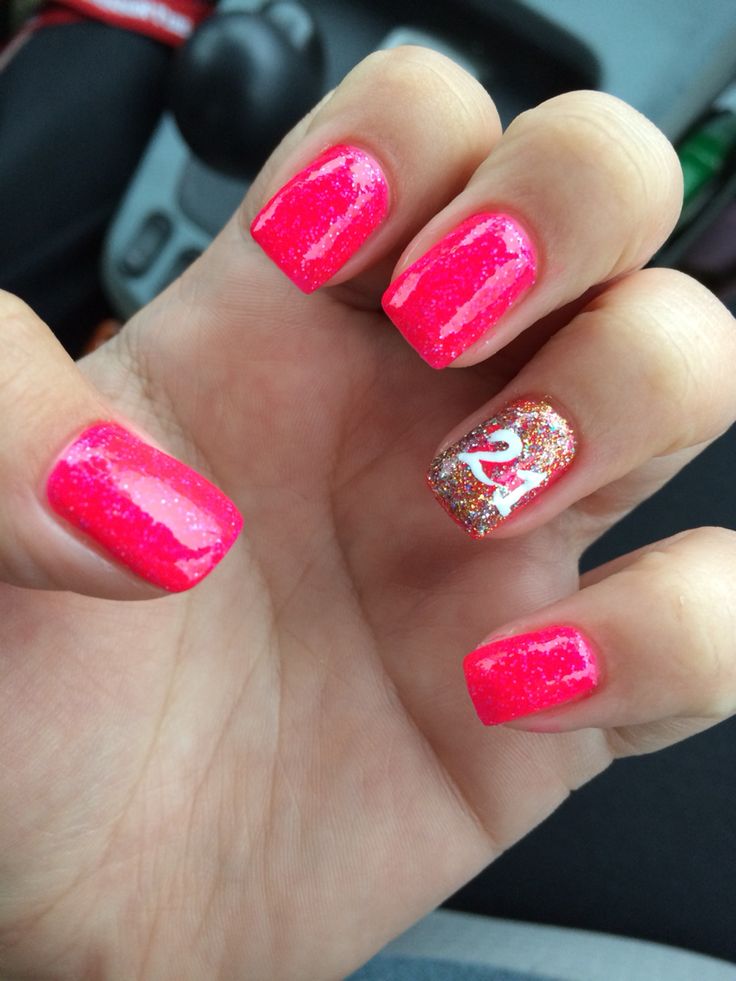 #2. Birthday Candles
Nothing says "Happy Birthday" like this birthday candle nail design. For this particular birthday nail design, you'll need a steady hand and some artistic flair. If you don't though, just take this to your local nail salon and they'll be more than happy to recreate it for you!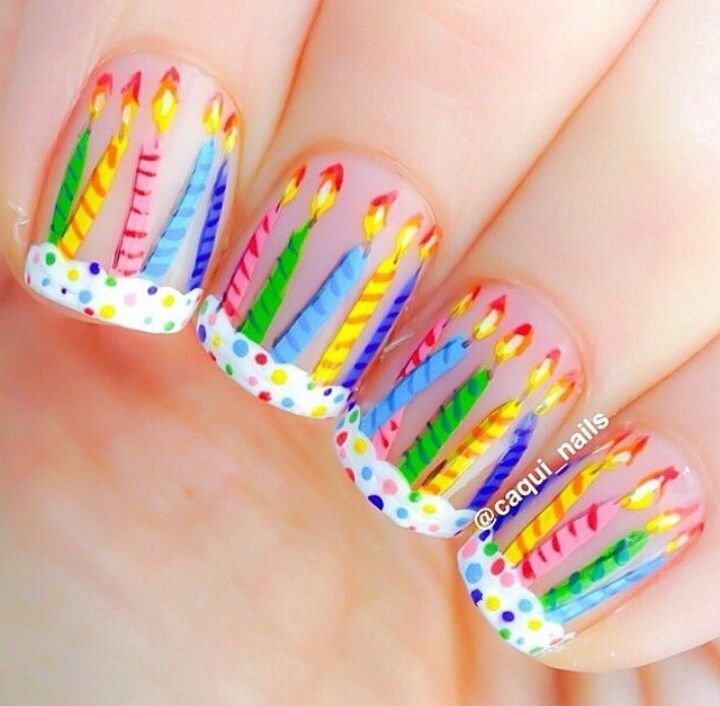 #3. Cupcakes and Glitter
This cupcake inspired birthday nail design is just what any birthday girl needs! Plenty of colors, polka dots, glitter, and of course, cupcakes! Have a friend replicate this nail art for you, or show the design to your local nail salon.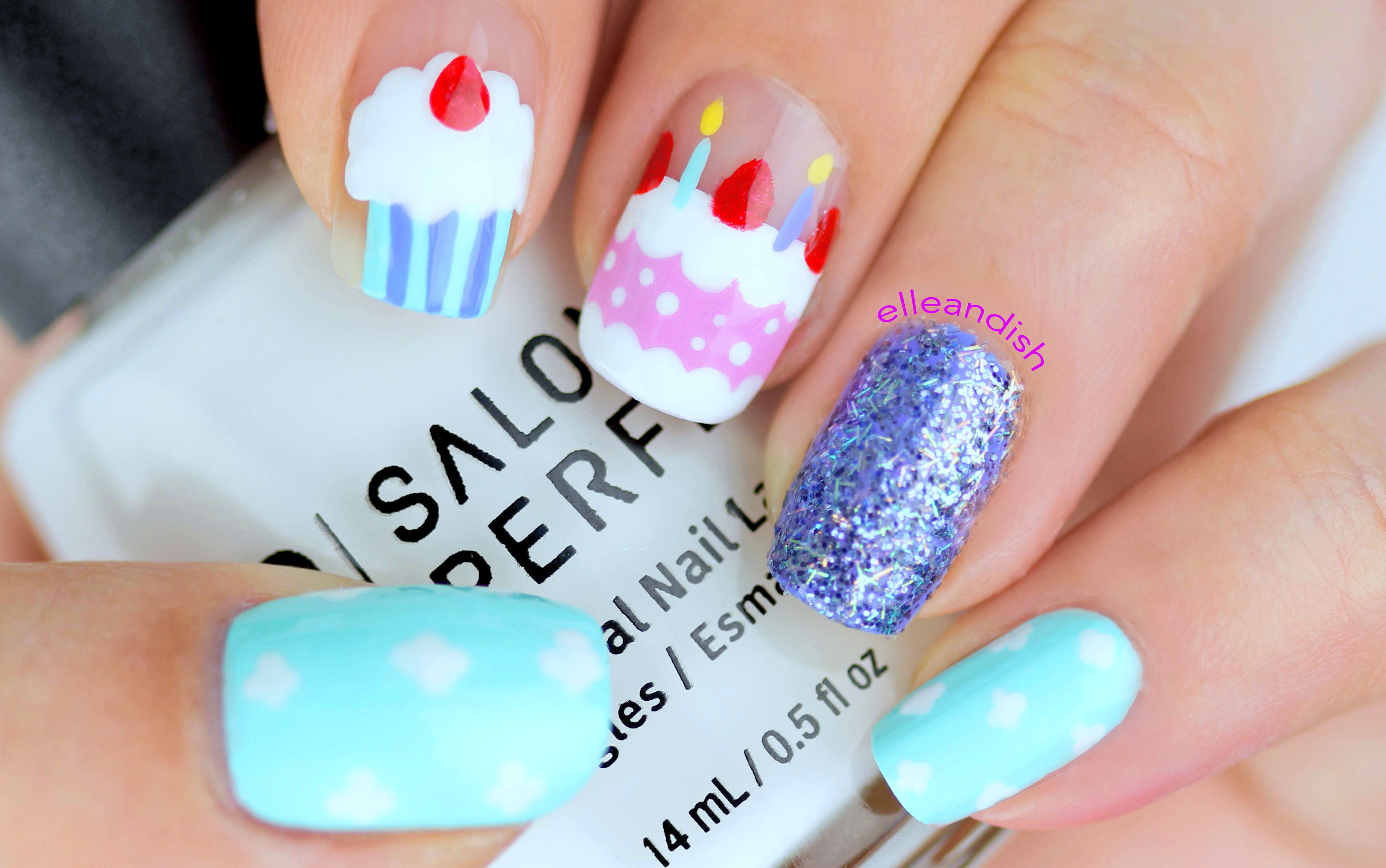 #4. Happy Birthday Cupcake Nails
Another cupcake nail design, these pink and purple nails are the perfect accessory to any birthday! Get creative and put your own spin with different colors and themes!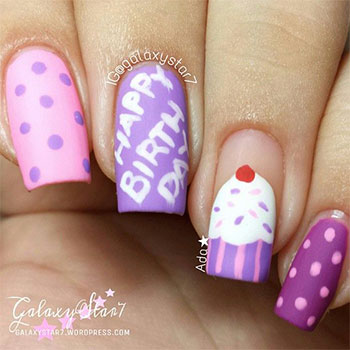 #5. Age Accent Nail
This pink polish is a great birthday color that anyone can pull off, and the accent nail is to die for!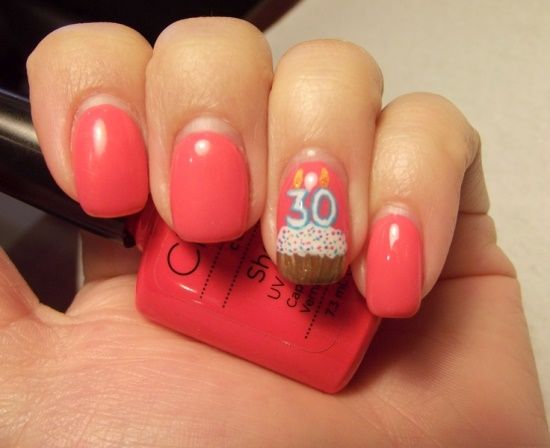 #6. Cupcakes, Candles, and Balloons, Oh My!
With such a visually stunning design, these birthday nails will be the envy of everyone! All you need are a few different polish colors and a nail polish pen to pull off this nail art!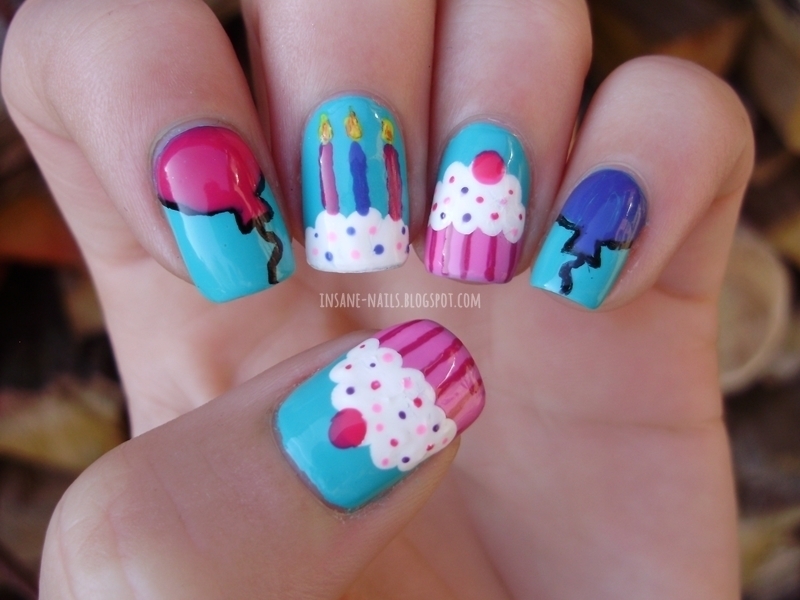 #7. Birthday Decorations
Decorate your nails with these birthday decorations and be the most festive belle or the ball! This particular design is fairly easy to replicate, so give it your best shot!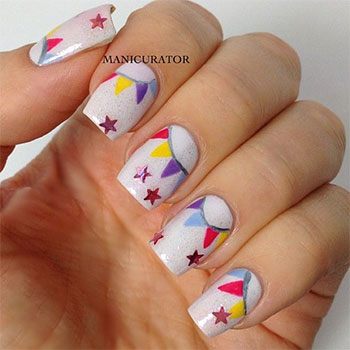 #8. Confetti Nails
Birthdays are all about celebrating, and nothing says celebration like confetti! Sprinkle some colorful confetti all over your nails and top off with a cupcake or balloon accent for the ultimate party nails!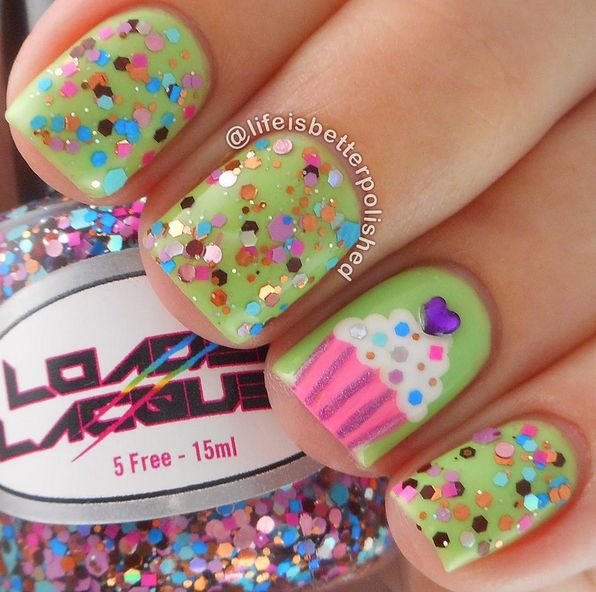 #9. Pink Birthday Nails
This pink birthday nail art is super sweet and festive! Get creative with different colors and nail accent ideas!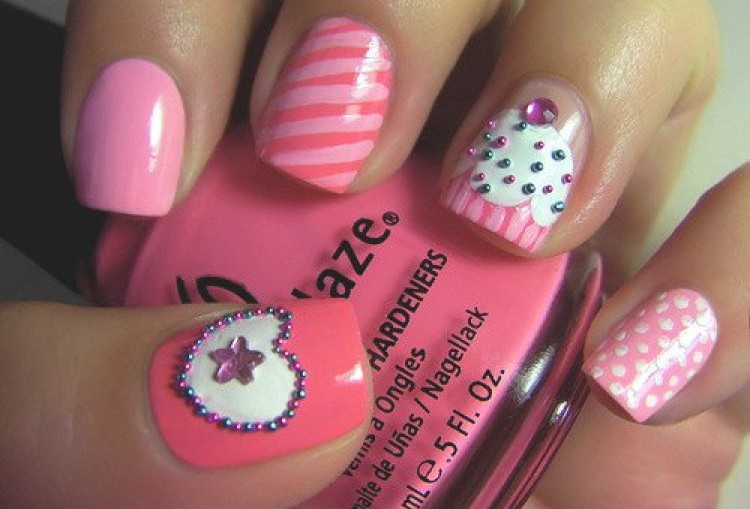 #10. Birthday Balloons
Birthday balloons and gold glitter accent nails make this birthday nail design stand out!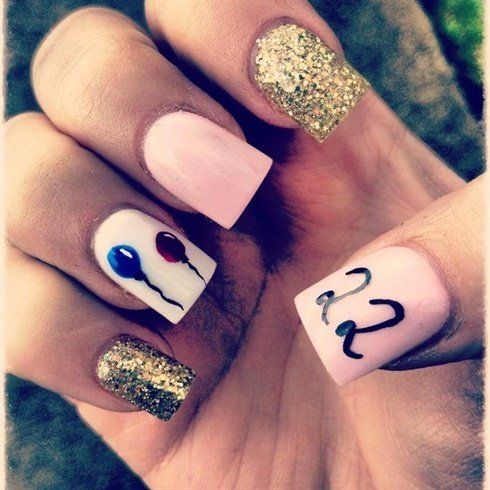 #11. Lilac Cupcake Nails
Sweet and simple birthday nail designs like this one are easy to replicate and look amazing, especially on short nails!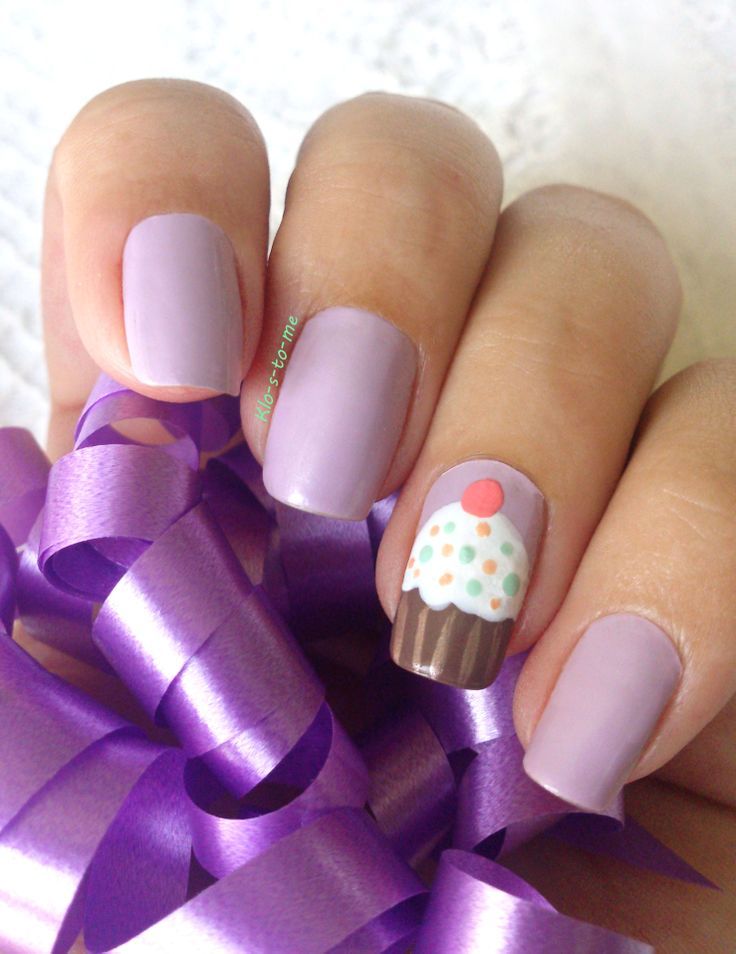 #12. Rhinestone Nails
Grab some nails glue and a whole bunch of colors rhinestones and get to work on replicating this super awesome balloon rhinestone nail design!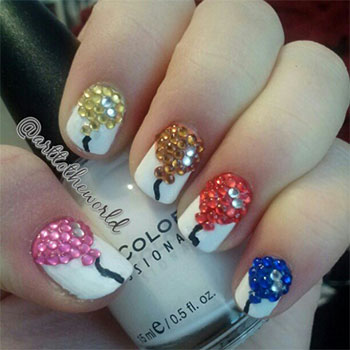 #13. Minimalist Birthday Nail Design
Minimalism is where it's at this season, and these nails are all about elegance and simplicity.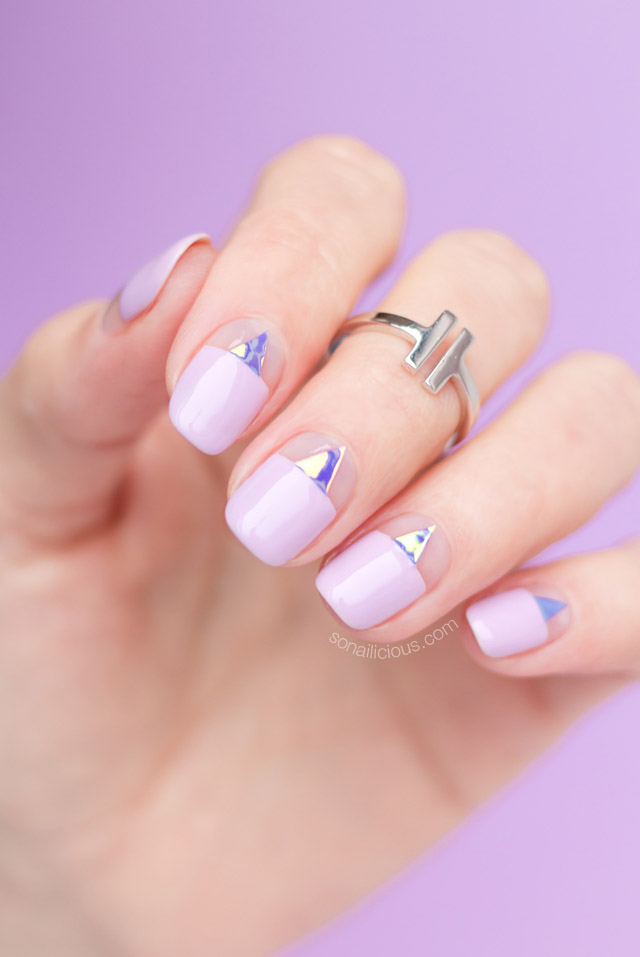 #14. 99 Balloons
Just like the song 99 Balloons, this birthday nail design is SO much fun, we can't stop starring at it! And while it may be hard to hand paint this yourself, your local nail salon will be happy to do it for you!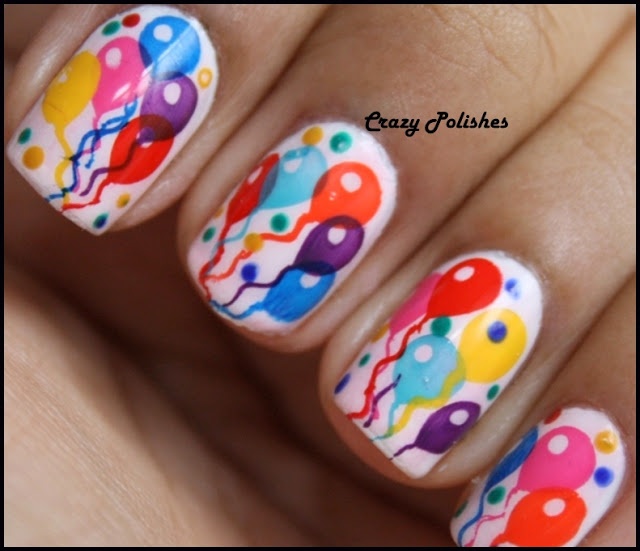 #15. Birthday Nail Decals
Easy peasy nail decals make this birthday nail design easy to replicate and won't take up too much of your time!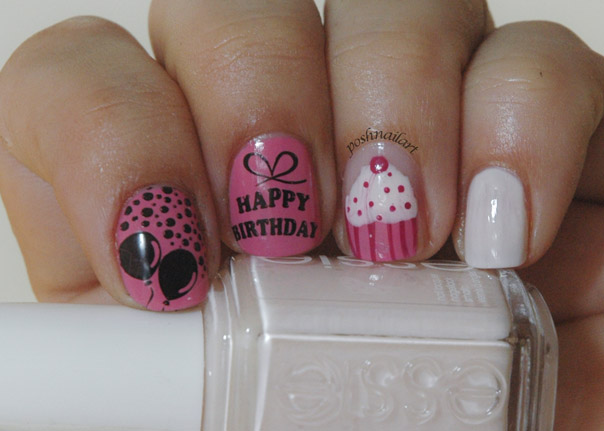 #16. Comic Birthday Nails
For the cartoon and comic lover, these comic birthday nail designs are right up your alley! Have a friend do these for you or head to your nail girl!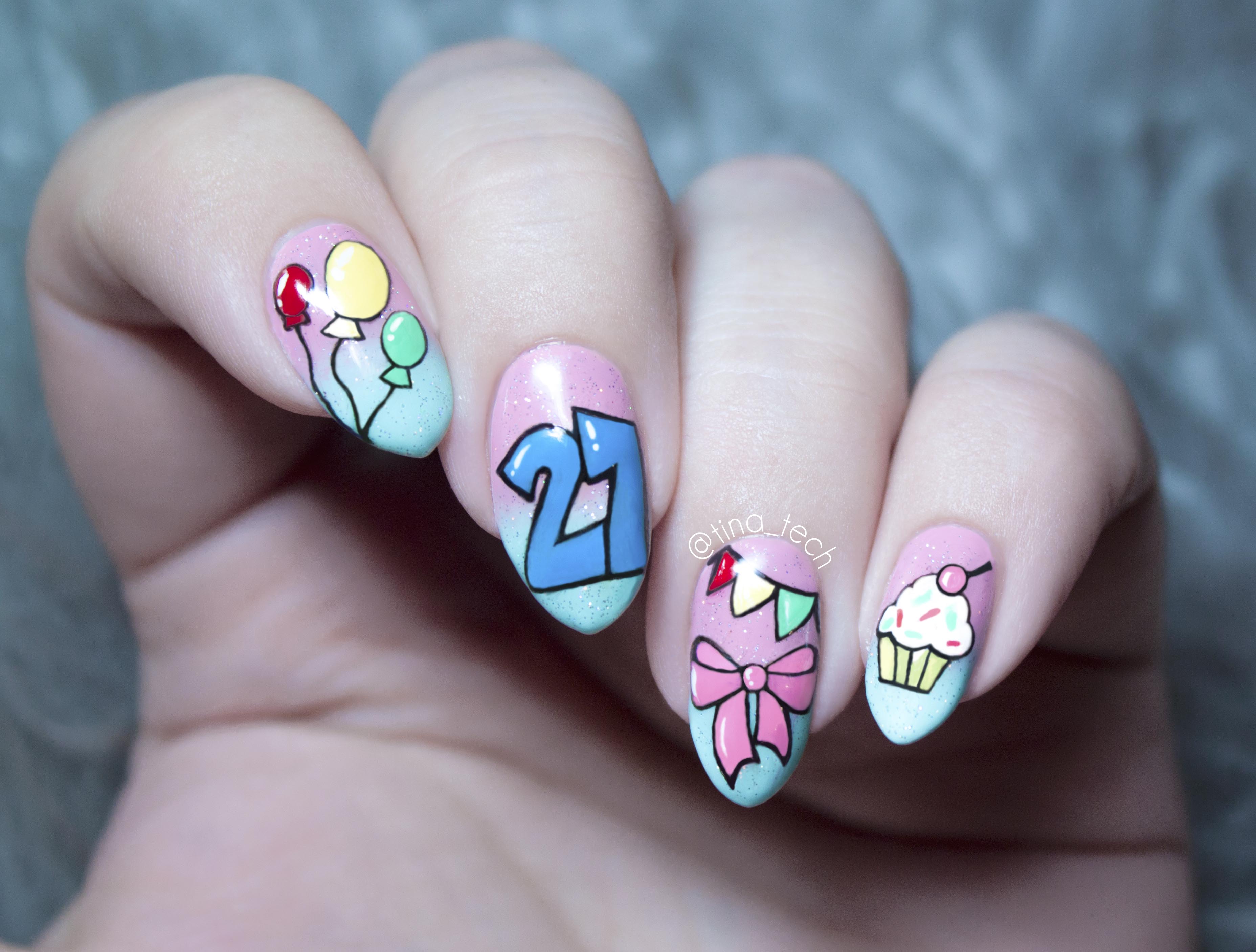 #17. Pretty in Pink
If you love pink nails, you'll love recreating these sweet pink nails! Cupcakes, hearts, and rhinestones take this nail design over the top!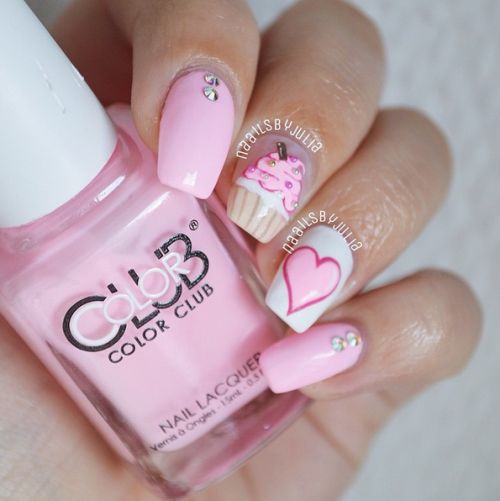 #18. Cupcake Birthday Nails
This eye catching birthday nail design will make you crave a cupcake right now, but you can also just keep it simple and only do an accent nail, while keeping the rest one color.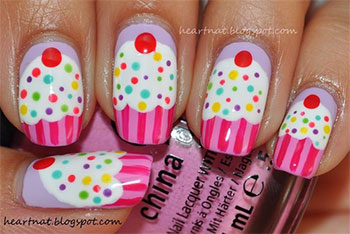 #19. Neon Birthday Nails
Stand out from the crowd with these neon nails! Grab some neon nail polish and get creative by combining different colors and drawing eye catching graphics!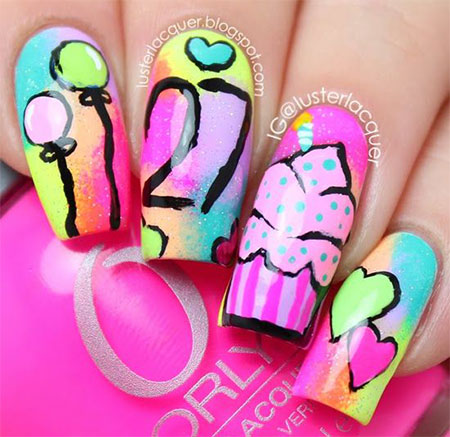 #20. Pink Birthday Nails
Be pretty in pink with this birthday themed design that include age, balloons, cupcakes, bow, and a martini!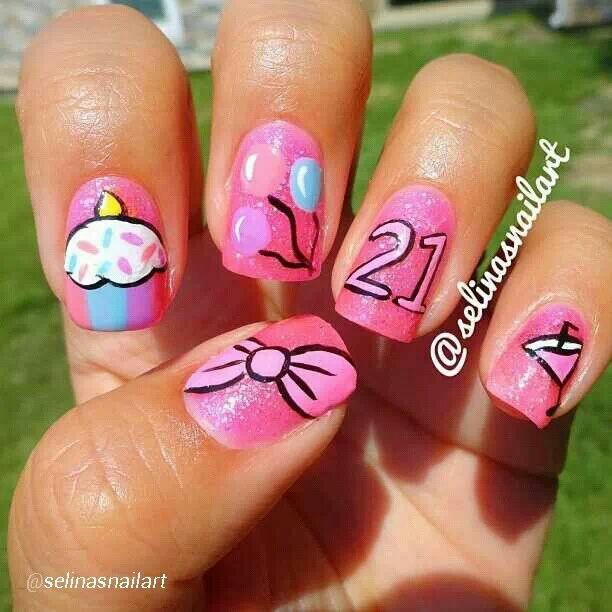 #21. Festive Birthday Nails
This nail design is like a party on your nails – there is no shortage of color and celebration! Have a friend replicate this for you or head to your local nail salon!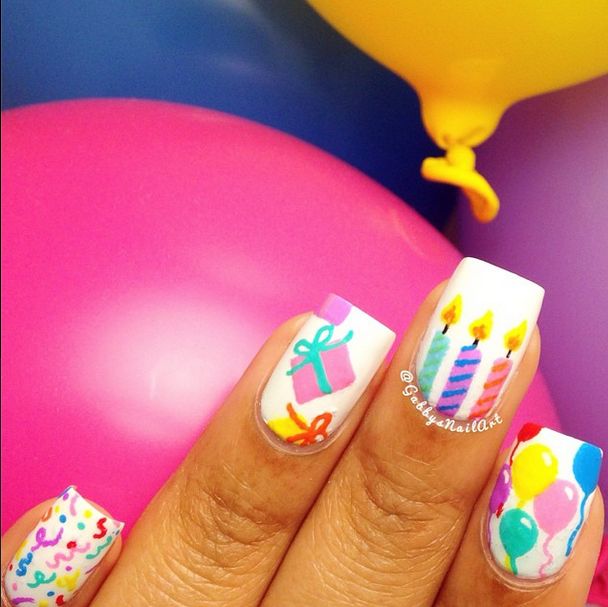 If you like this post, don't forget to share 🙂
Images Via: Google