Summer got your hair down in the frizzies? We've got 5 genius tricks to summer-proof your hair from beginning to end! No more frizz! Summer can have a very drying effect on your hair, so in order to keep your locks luscious, you'll need to switch some things up and use products that benefit your strands during hot, humid days. So here's what you need to do to make sure your hair stays perfect all summer long.
5 Tricks to Summer-Proof Your Hair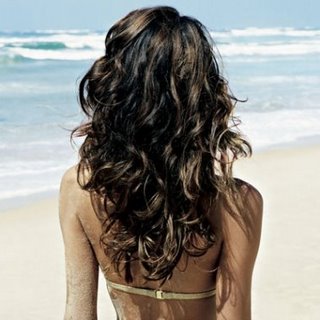 1. Switch to a Different Shampoo
Your hair dries up very easily in the summer, so switch from your shampoo that adds body and shine to a shampoo that adds moisture and contains a sunscreen. Your locks will feel softer, smoother and much more manageable.
2. Put a Pause on Heat Stylers
One of the worst things for your hair (as you already probably know) is your blowdryer, your flatiron and your curling iron. Especially in the summer, these heat stylers will just burn your hair and make it that much drier. Instead, try experimenting with your hair's natural texture. Let your hair dry naturally, scrunch it up with some mousse or do a cute side braid. Anything works.
3. Ditch the Color
Try not to dye your hair in the summer, especially if you're thinking of going lighter since the sun already helps you do that. Colored hair reacts more quickly to the sun than non-colored hair, so take advantage of that.
4. Deep Condition
Keep your hair healthy and vibrant by doing a weekly deep conditioning treatment on your hair. You can purchase deep conditioners at any drug store so invest in a good one. Your hair will thank you for it!
5. Trim Split Ends
Don't let your split ends take over your hair. Make sure you get a regular trim (about every 3 months, depending on hair growth). This will ensure that your locks stay healthy and shiny.
If you like this post, don't forget to share!