Love rompers? Here are 10 ways to wear a romper! Rompers can be a little hard to pull off, but not to worry, there are rompers out there for each and every single body type. So whether you're curvier, or you're in need of some extra curves, these rompers will fit your every need.
1. For the Curvy Girl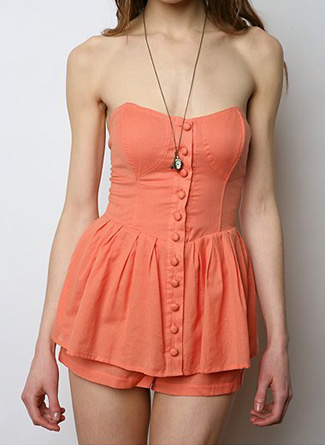 If you've got curves; flaunt them! This adorable romper from Urban Outfiters has got all the right stuff to give you a small, cinched waist, accentuate your good curves and subtly de-emphasize your rear with a cute skirt.
2. For the Leggy Girl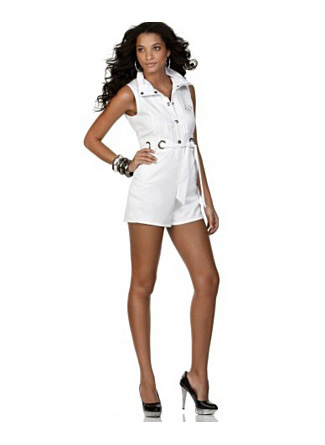 If you have long legs then please show them off! With this very hot and stylish romper from Dereon, your legs will look even longer. But just make sure you keep the accessories to a minimum since this romper already has lots of intricate detailing going on.
3. For the Petite Girl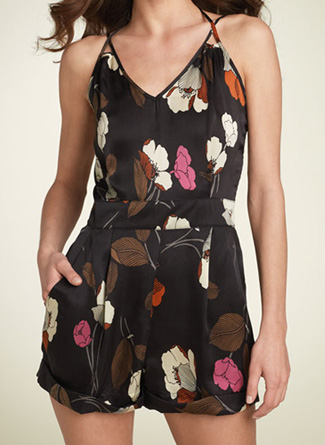 If you're petite and craving some curves, this adorable floral-print romper from Nordstrom will give you all the right addings. The banded waist will give your silhouette some nice curves and the floral pattern will attract all eyes on you. Pair with gladiators.
4. For the Retro Girl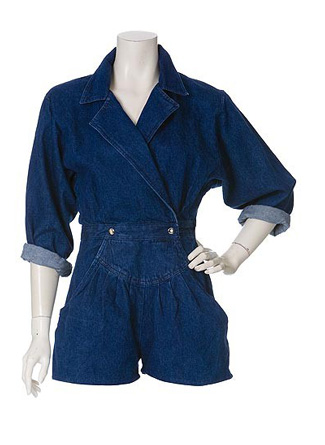 This retro romper from the ChickDowntown.com is for the girl who loves the 80s and can also pull off an all-denim ensemble.  Pair with high heels and accessorize to get the most out of it!
5. For the Career Girl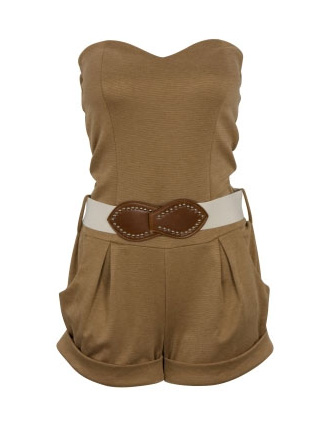 If you're more into classy ensembles or you want to wear a romper to the office, this Charlotte Russe romper is the perfect outfit. With a cute studded belt and cuffed hems, this romper can go from day to night. Just switch from your flats to your heels!
6. For the Beach Babe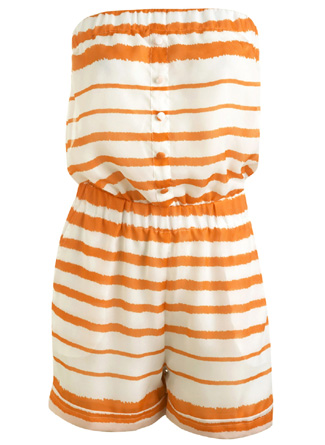 Rompers are perfect for the beach and this orange-stripped one from ArdenB is absolutely adorable. Just throw it on over your swimsuit and you're good to go!
7. For the Plus-Size Girl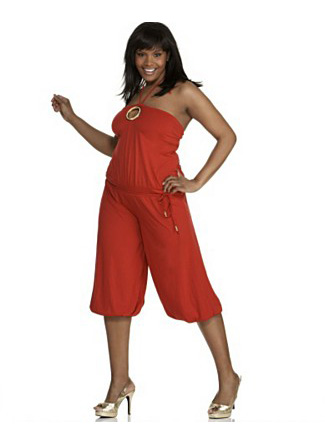 This is the perfect romper that will hide all your unwanted areas and show off the good ones. The halter tie, cinched waist and elasticized cuffs makes this romper a must-have for the plus-size girl. Get it at Macy's!
8. For the Party Girl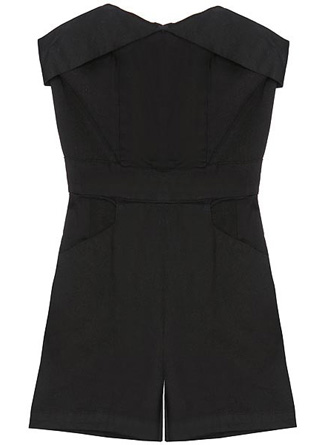 This is the romper you want for an all-night party. Not only is it super comfy but it's also super sexy, hugging you in all the right places. Get this romper at ChickDowntown.com and pair with high heels.
9. For the Traveling Girl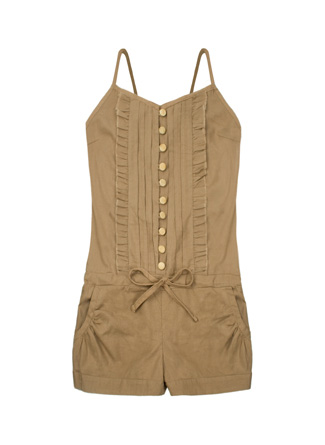 If you're the type that travels a lot, you want something that's super comfortable but also super chic. This adorable romper from FredFlare.com is the perfect outfit to run errands all day or travel the world!
10. For the Splurge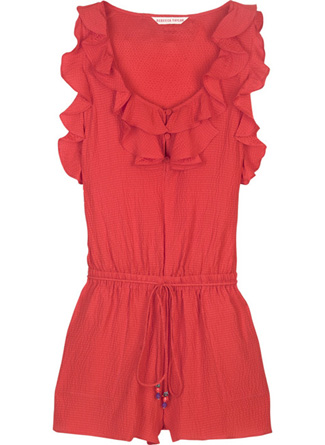 If you've got some extra dough laying around and you love rompers, you might want to splurge on this adorable, universally-flattering frilly romper from Net-a-Porter.com.
If you like this post, please share 🙂