If you love Disney movies and princesses, you're going to love these Disney princess hairstyles! These 6 Disney princess hairstyles are unbelievably cute and perfect for a fancy night out, such as prom, a wedding, or just a formal event! These hairstyles work best on medium to long hair, so make sure you have enough length before you begin with!
Take a look at the illustrations below to copy these looks and let yourself feel and look like a real Disney princess! Alternatively, if you feel like these looks would be too hard to copy, simply show your favorite look to your hairstylists or have a friend help you out!
We love these Disney princess hairstyles because they bring out our inner princess! And nothing will make you feel better than a beautiful princess style updo!
6 Disney Princess Hairstyles
#1. Elsa Princess Hairstyle

To re-create this look, make sure you have thick, long hair. This French braid will look especially great for those with thick hair, and is actually pretty easy to recreate! Use a teasing comb to get the volume on top and be sure finish off with a light hold hairspray.
#2. Cinderella

Channel your inner Cinderella with this bouffant hairstyle that works on medium to long length hair. You'll need a lot of hair spray, a teasing comb, and some bobby pins to recreate this look!
#3. Anna From Frozen

Channel your inner Anna with this fairly easy to copy hairstyle! No need for long and thick hair for this one – medium length will work just as well! Don't forget the pretty blue bow! This hairstyle actually works really well in any setting, and isn't super pretentious.
#4. Princess Jasmine

You definitely need a full and long head of hair for this one, but if you've got it, then do it! This Jasmine inspired hairstyle is great for the summer or any formal event. Don't forget to use hairspray at the end to set this look in!
#5. Belle

This super pretty and easy hairstyle works on medium and long hair! A half-up half-down hairstyle that works well during all seasons and is easy to copy! We love this look because it's a no-fuss, no-muss type of hairstyle and can be worn at any time of the day.
#6. Ariel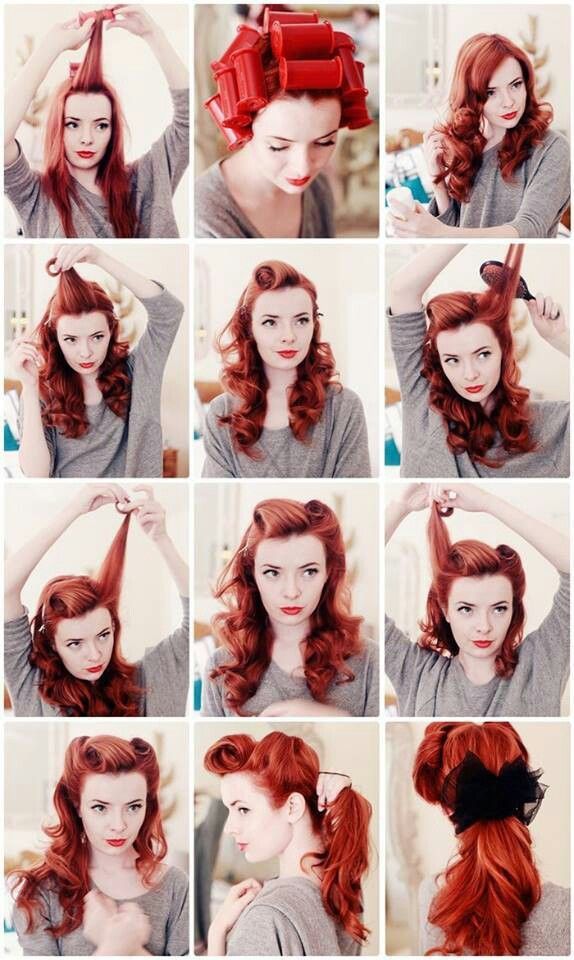 Bring out your inner mermaid with this Ariel princess hairstyle that screams vixen! Works best for those who have medium to long length hair. Bonus points if you already have red hair!
Choose any one of these Disney princess hairstyles or recreate them all!
If you enjoyed this post, don't forget to share 🙂
Images Sources: Ellewilde