Today we'll show you how to get shiny & healthy hair in just 7 days! Let's face it: when it comes to hair, we all want the same thing! Shiny, healthy, bouncy hair that we can actually work with! And I know from personal experience that this is NOT that easy to achieve. But there is a solution. It may take a little time and effort, but I guarantee you – it's totally worth it! Take this shiny hair 7 day challenge and you'll swear by it! Just a few minutes of your time every day and you'll never go back to your old routine again!
Day #1: Toss It Out!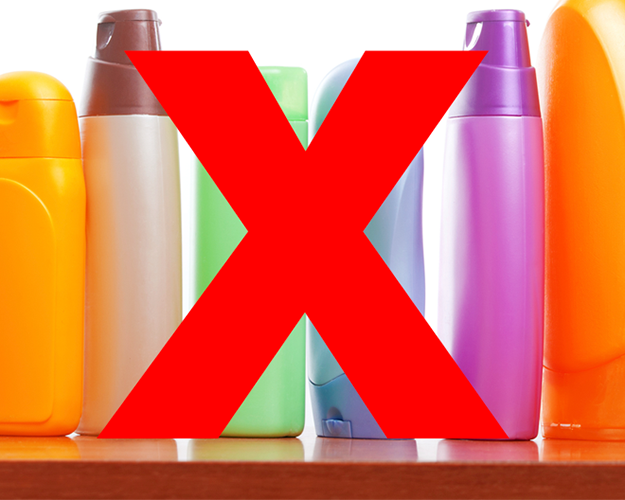 That's right…today is the day you'll toss out all of the bad hair products you have in your bathroom. This includes everything from alcohol laden stylers, to sulfate based shampoos, and silicone filled serums. Drying alcohols will cause your cuticles to swell up and result in frizz. Sulfate based shampoos will dry up your hair faster than anything, so stay away from those. Instead, opt for natural hair products that don't contain any drying alcohol, sulfates, silicones, mineral oils, and artificial fillers.
Day #2: Get a Trim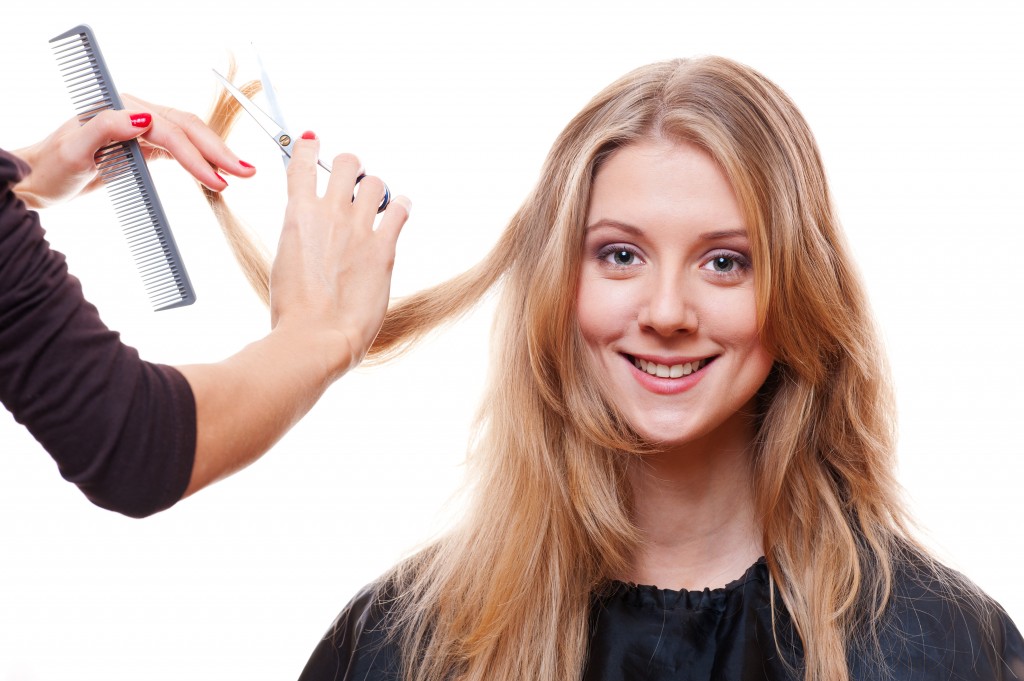 Today's the day you walk into the salon and get a simple, quick trim! Listen, you don't have to go to your regular hairstylist who might charge you $50 for a trim and a blowout. Forget the blowout – you just want those split ends gone! Walk into ANY salon and they know how to trim ends. It'll take no more than 20 minutes and you're all set to go! Of course, if you just got a trim, skip this step 🙂
Day #3: Heat Things Up!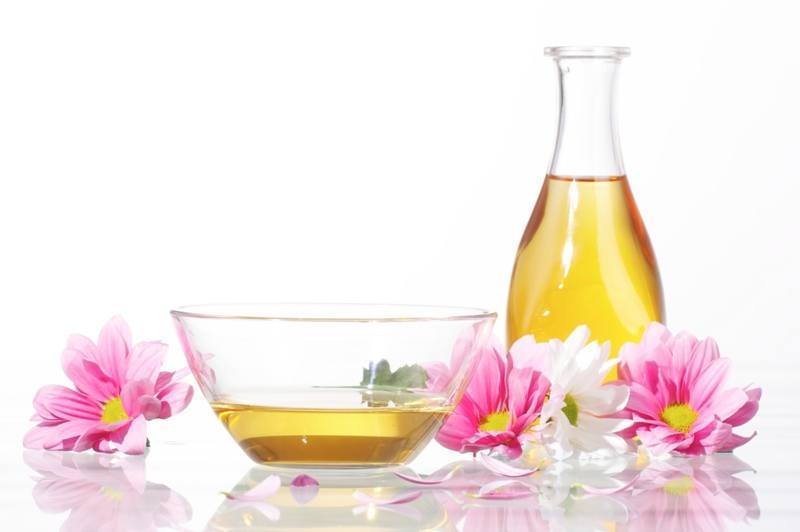 Dry, lackluster hair happens when porous hair sucks up excess moisture in the air. Pamper yourself with a deep heat treatment to seal in that moisture. You can easily whip up your own deep heat treatment by combining pure jojoba, olive or pomegranate seed oil, heating them up and mixing them in with your conditioner. Leave in for at least 5 minutes (the longer the better) and rinse out!
Day #4: Indulge in a DIY Treatment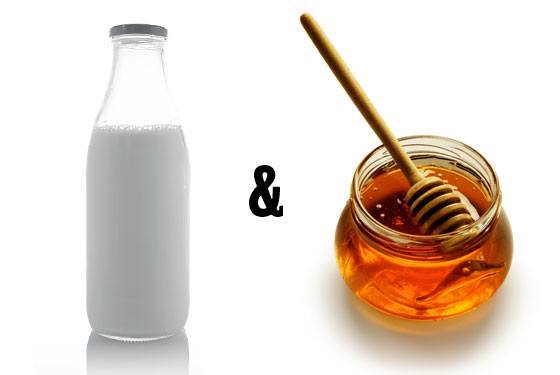 Home remedies are not only cheaper but actually work better since they're free of any harsh chemicals and drying alcohols. So, with that said, whip up your very own deep conditioning treatment on day 4 and let your hair reap the benefits of the amazing moisture.
Honey & Milk Hair Mask
1 can of pure coconut milk (rich moisturizer – hydrates, conditions and de-frizzes hair)
1 ripe avocado (natural source of protein – chemical processes rob the hair of protein)
2 tablespoons of pure honey (conditions and adds sheen)
2 tablespoons of olive oil (fatty oil that moisturizes and conditions dry hair)
Directions: Add ingredients to blender. Mix at high speed until your concoction reaches a smoothie consistency. Generously apply evenly to hair, from root to ends concentrating on ends since they are the most prone to damage. Rinse.
Day #5: Time To Rest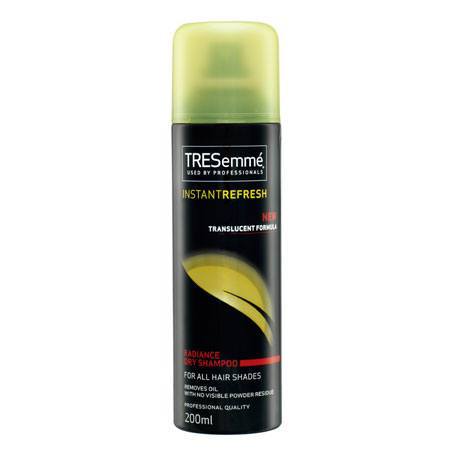 Now that you've put your hair through a bunch of different treatments, it's time to let it rest. During this time, try not to use any heat on your hair such as a blow-dryer, straightening iron, or curling iron. Instead, let your hair be its natural self. You can apply some baby powder or dry shampoo to your roots if your hair becomes greasy (usually for girls with thin hair!).
Day #6: Wash & Rinse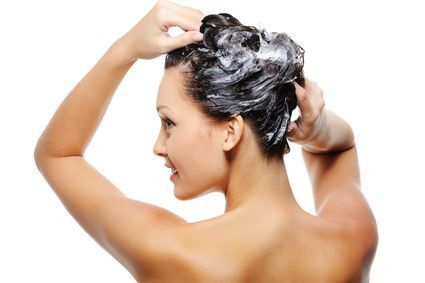 Wash your hair with your new, natural products. Be careful as to not pull on your hair, especially when you're brushing it out. It's always best to use a wide-tooth comb when brushing wet hair and ALWAYS start at the ends and work your way to the top. Apply conditioner only to your ends and rinse out with cool or cold water. The colder the water the better since this will lock in moisture, while the hotter the water, the more damage it will cause. This is a good tip to remember EVERY TIME you're rising your hair.
Day #7: Rinse to Shiny Heights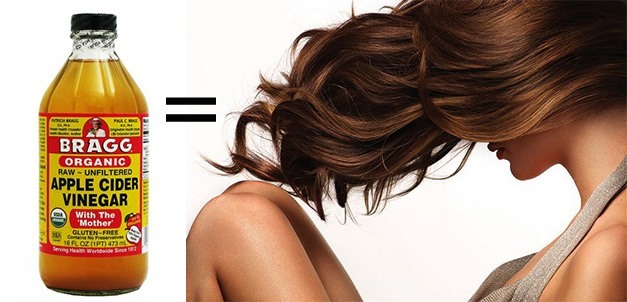 One of the BEST, if not the ABSOLUTE best things I've ever learned about hair care is this: apple cider vinegar. It has a bazillion uses from cleaning agent astringent, but it's also the ultimate hair saver. Apple cider vinegar is used as a rinser after your conditioner and let me tell you: I SWEAR by it. You'll immediately notice smoother, shinier hair, it's unbelievable. If you can, do this rinse a few times a week for optimal effect.
The Result?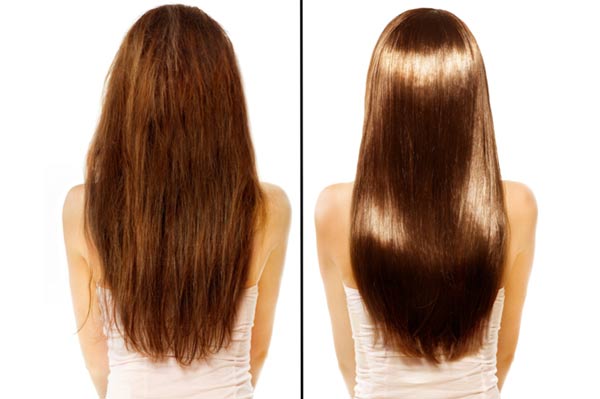 Who wouldn't want that? So follow the 7-day shiny hair regime and I swear your hair will never be the same. Try your hardest to keep up with the regimen every single day. You can skip the hot oil treatment and only use it once or twice a month. Say HELLO to shiny hair bella!
Like this post? Share it with your friends and let's spread beauty knowledge 🙂