When it comes to pampering yourself, you really don't have to spend a lot of money. All you need are a few ingredients (that you undoubtedly already have in your fridge/pantry), and a little creativity! So here are 10 simple and inexpensive ways to beautify yourself 🙂
#1. At Home Facials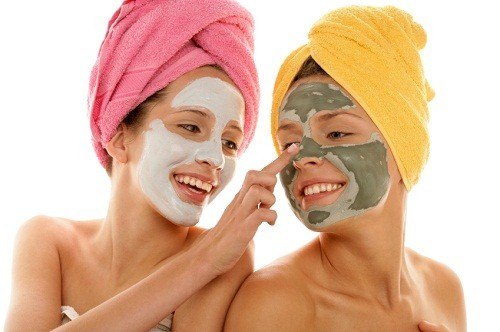 Whipping up a face mask is one of the easiest things to do. Depending on your skin type (dry, oily, combination), you can literally pick and choose from thousands of recipes that require little to no effort. Egg whites, for example, are great for tightening skin and minimizing pores. Honey is amazing for acne-prone skin and scars. Click Face Masks For All Skin Types to find your customized face mask! And don't forget, smooth, healthy skin requires a face mask once a week so try to pick a day that's convenient for you and stick to it!
#2. DIY Body Scrub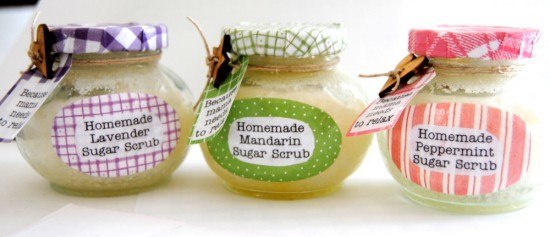 Diminish Cellulite With This DIY Recipe can actually be pretty expensive (I seriously don't know why), but no worries because they're one of the cheapest and easiest things to make! First, you'll need your base which are you granules. So think brown sugar, coffee grounds, fine sea salt, etc. Then, you'll need a moisturizing oil such as olive oil, coconut oil, or any oil really will do! Then, add a couple of drops of freshly squeeze lemon and/or an essential oil. Rub all over your body in circular motions once a week for baby soft skin. Keep the mixture refrigerated.
#3. Miracle Makeup Remover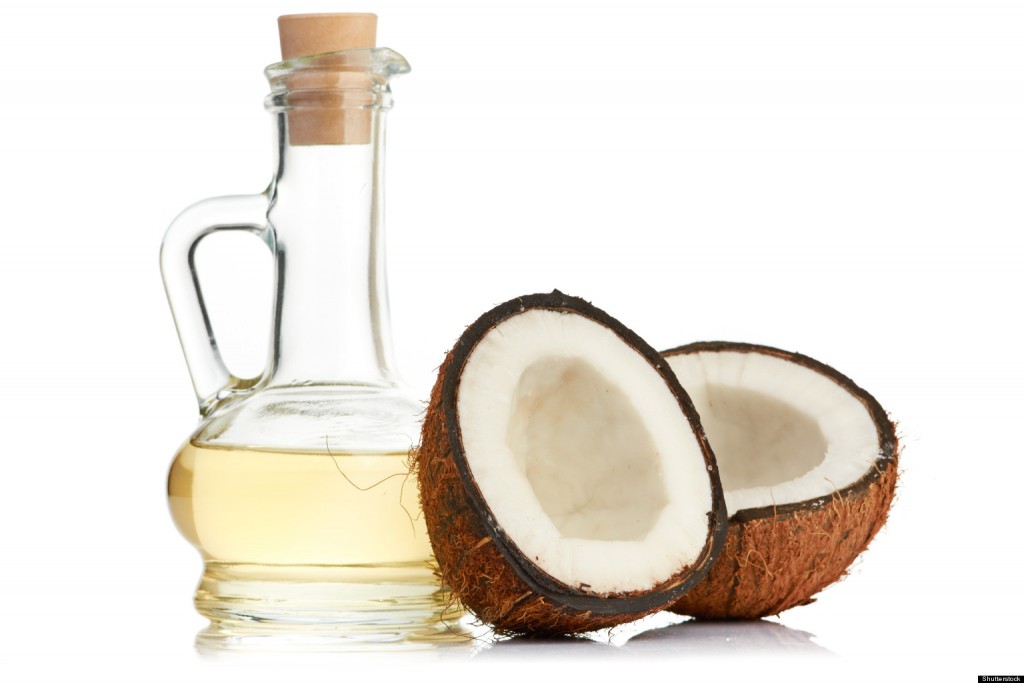 As you may already know, coconut oil is simply a miracle. With literally hundreds of uses, it can seriously be your best friend. So, instead of spending a ton of money on a makeup remover that's packed with chemicals and other bad stuff, why not invest in some coconut oil that will last you for a long, long time and work so much BETTER than anything else? Coconut oil is super gentle on your skin yet also very tough on removing any dirt, makeup, or grime.
#4. Drink More Water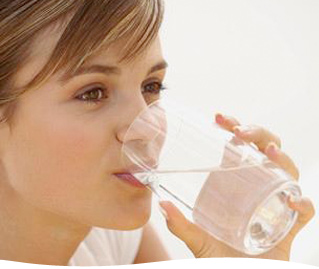 I know it may seem like a no-brainer, but not enough people are drinking water! You want better nails, skin, and hair? Drink more water! It's as simple as that, and you know you don't drink as much as you should! A good trick is to drink a full glass of water before any meal or snack. Not only will that give you your water intake, but it will also prevent you from eating as much. It's a win-win!
#5. Use Coconut Oil as Your Regular Moisturizer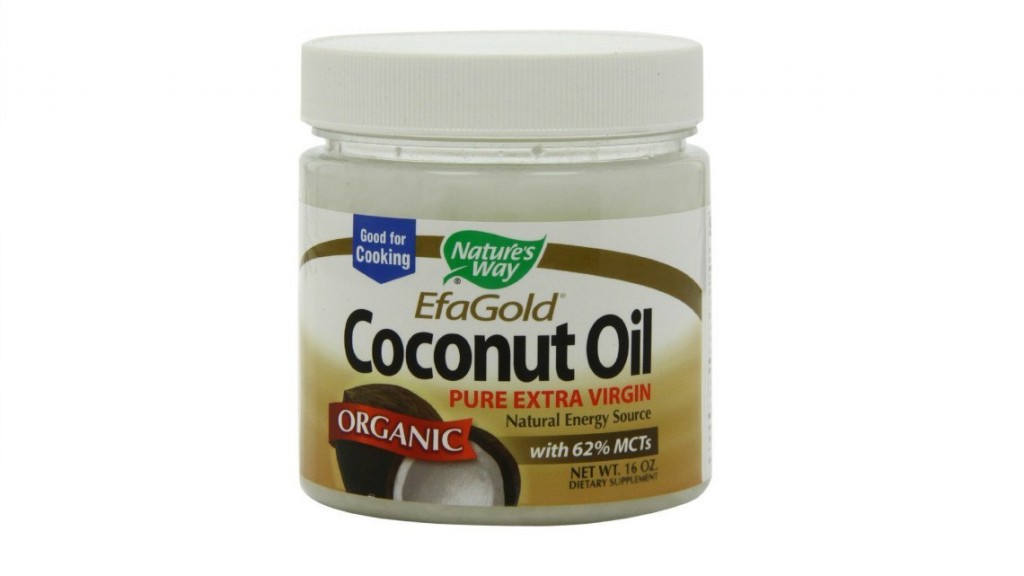 Like I said, coconut oil has a billion uses and this one has to be my favorite. Instead of buying chemical-packed moisturizers, use organic coconut oil. Use it after every shower and before bed and I swear to you that within a week your skin will be softer and smoother, not to mention that after prolonged use it also fades scars and stretch marks.
#6. Use That Conditioner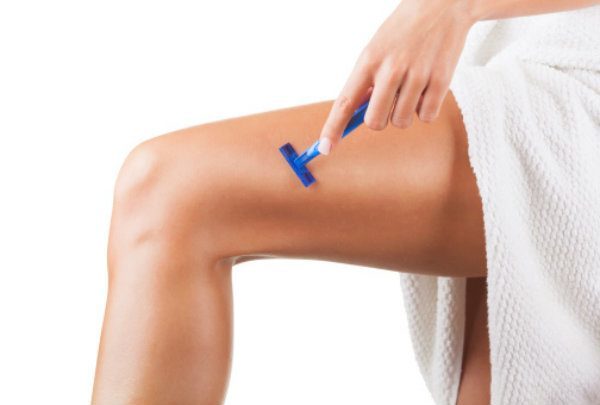 I'm sure you already know this one, but conditioner is a great substitute for shaving cream. Shaving creams are expensive and honestly, kind of useless. You can pick up a bottle of the cheapest conditioner you can find and use it only for shaving. Not only will this save you money, but it will actually leave you with smoother skin.
#7. Clean Your Brushes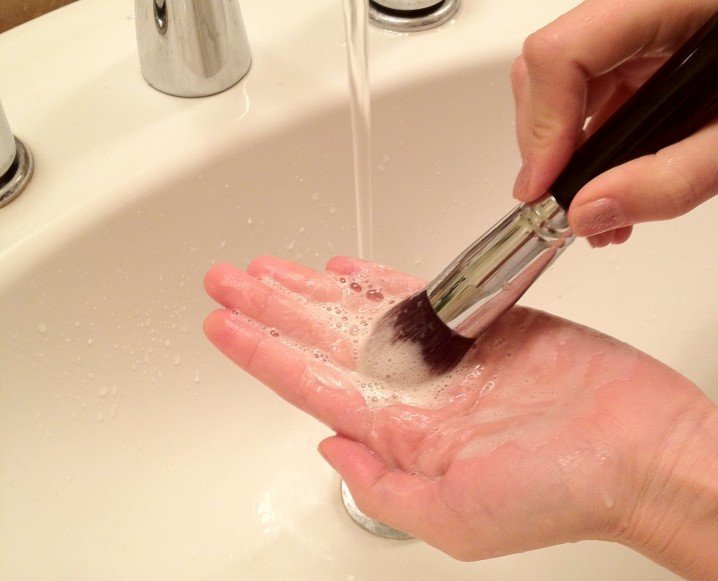 I don't know how many times I have to say this but: clean your makeup brushes people! Not only are you wasting product, but you'll also end up spending even MORE on facial cleansing products when you break out. Not cleaning your brushes will result in bacteria that you'll be spreading on your face. Bacteria = pimples. Pimple = products. Products=money. See what I mean? Simply clean your brushes with dish liquid and hot water and let them air dry. Easy peasy!
#8. Apple Cider Vinegar is Your Friend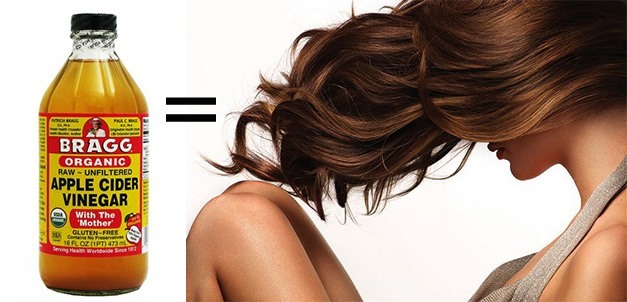 Apple cider vinegar actually has two amazing uses. Well, maybe hundreds, but we'll just use the two for now. Apple Cider Vinegar use #1: as a toner. Simply dab vinegar on a cotton pad and dab your face with it. This will remove any excess oil (great for oily or acne prone skin) as well as any dirt or impurities left behind. Apple Cider Vinegar Use #2:as a shine rinse. Once a week, rinse your hair (after conditioning) with apple cider vinegar. It'll leave your hair SUPER shiny – you have to try this!
#9. DIY Hot Oil Treatment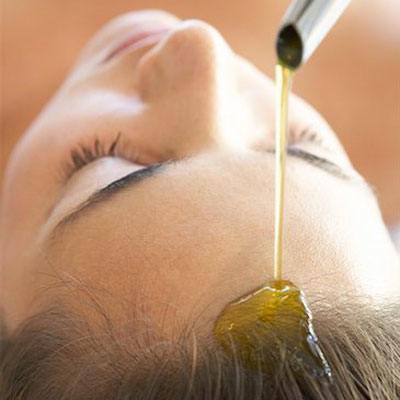 For dry, damaged hair, make your own hot oil treatment. Simply heat up some coconut oil or olive oil in the microwave and run it through your hair focusing on roots and ends. Wrap hair in a towel and leave on for at least 5 minutes (the longer the better!). I've even done it over night and I can't tell you how please I was with the results the next day! Wash it out and voila! Soft, healthy tresses, compliments of your pantry!
#10. I've Got Baking Soda!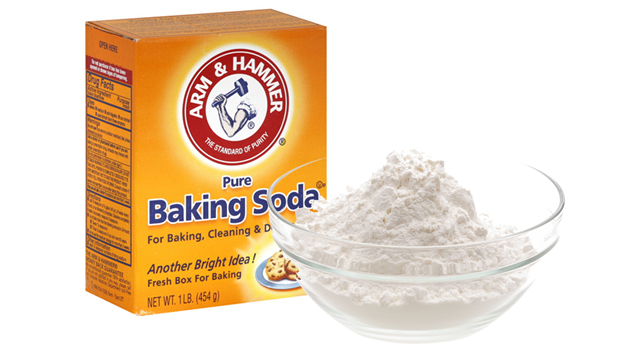 Baking soda…not just for baking. Don't want to spend money on a facial cleanser? Or did you simply run out? Wash your face with baking soda which has amazing properties! Apart from removing all dirt, it also disinfects and tones all at the same time. It's a cheap, but very effect way to clean your skin. Another way I love to use baking soda is to whiten my teeth. Once a week, mix a little bit of baking soda with some hydrogen peroxide and a bit of toothpaste. Mix together to form a paste and brush your teeth for 2 minutes (only do this once a week!). You'll notice an IMMEDIATE difference in the colour of your teeth.
So now that you're armed with the 10 beautifying secrets, let's get to work! And don't forget to share 🙂