Bangs have always been a question of do or don't. Should you or shouldn't you? And if you do, what if it looks completely wrong on you? Well ever since the 50's, bangs have been around in all kinds of forms and styles. Now, bangs are wispier, sexier, and more popular.
Bangs are a way to change your hair, without chopping off your locks. They give you a new, mysterious look. Bangs also enhance your eyes, with the right makeup of course.
But how do you know bangs will look good on you? Well first and foremost, you absolutely must check with your hairstylist. Don't attempt to do this yourself, because you will be completely disappointed, and there is no turning back.
In most cases, bangs look well on people with longer foreheads, and not so much on people with small foreheads. Oval shaped faces look best with bangs, while squared shaped faces should stay away from them as they'll make your face even more square-shaped.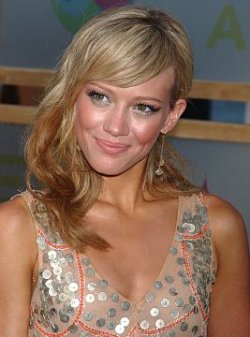 There are all kinds of bangs from side-swept bangs, to full on frontal bangs. Check with your hairstylist to see which kind looks better on you!