You've dyed your hair blonde, and now you feel as if the shade just isn't right. What you need is a toner, but which one should you use? In this article, we'll take a look at blue vs purple shampoo and which one you should use for your shade of blonde. What does purple shampoo do and what does blue shampoo do?
It's actually simpler than you think, and it's something you've known your entire life! Remember back in elementary school when you learned colors and how they can be mixed to achieve another color? On a color wheel, the opposing color to purple is yellow, and the opposing color to blue is orange. Basically, those with yellow blonde should use purple shampoo to remove brassiness and yellow tones, while those with orange blonde should use blue shampoo to get rid of the orange tones. Blue vs purple shampoo…which should you use and why?
Blue Shampoo For Dyed Blonde Hair
Brunettes that have dyed their hair blonde need to use blue shampoo. This is because over time, color treated hair will turn brassy. Styling, washing, and chlorine, will eventually strip the hair of its natural cool blue tones, and will expose an orange tone. For brunettes who have dyed their hair blonde, whether it's balayage, ombre, or highlights, you'll need to use a blue tinted shampoo on a regular basis to neutralize brassy tones.
Using a blue shampoo for blonde hair works because blue shampoo is made with blue and violent pigments which bond to the hair, therefore cooling down warm tones, such as orange, and removing brasiness.
Purple Shampoo for Natural Blonde Hair
The same goes for naturally blonde hair: purple shampoo can neutralize yellow tones. Natural blondes that dye their hair blonde, tends to turn yellow, rather than orange. Purple shampoo and/or conditioner can help tone down yellow tones. This works because purple shampoos and conditioners are formulated with violet pigments to remove yellow tones and maintain silver, platinum, or white hair. Check out this article on how to make your own purple shampoo!
How Often Should You Use Blue or Purple Shampoo?
This can be a hard question to answer, because there are several factors involved. There are certain shampoos that are more pigmented than others, meaning they're more effective at controlling brassiness. Another factor to consider is thickness of your hair. Those with thin hair, may not need to use a blue or purple shampoo as often, as the toner can easily penetrate the hair shaft. Those with thicker hair, should consider using blue or purple shampoo more often. Eventually though, it just comes down to personal preferences. These are people that use blue shampoo or purple shampoo as their regular shampoo. You can use it every day if you like – there is no rule against that, as long as it doesn't turn your hair blue or purple.
Best Purple Shampoos and Blue Shampoos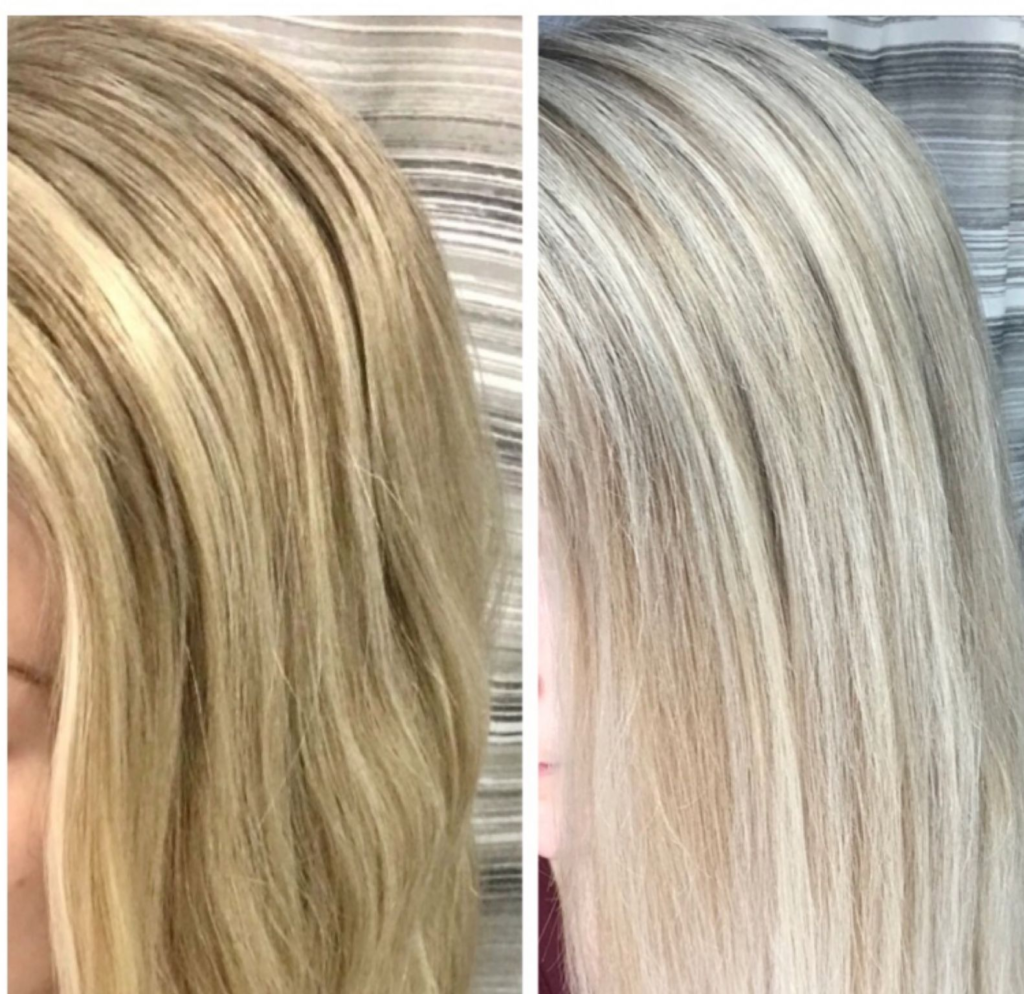 We've compiled a list of the best selling purple shampoos and blue shampoos. It can always be tough to browse through hundreds of different products, so if you're looking for the best at their job, look no further than this list!
Top 5 Best Purple Shampoos
#1. Fanola No Yellow Shampoo, $13.90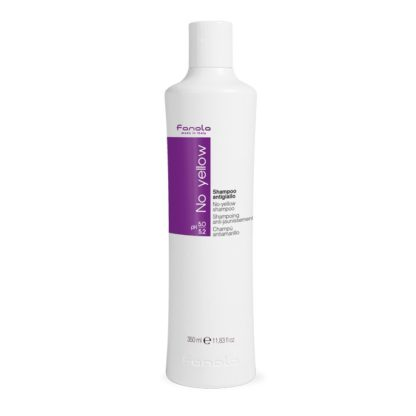 Hands down, THE best purple shampoo is Fanola No Yellow Shampoo. With over 8,000 five-star reviews on Amazon, this purple shampoo does exactly what it should. Not only is it a shampoo, but it's also a pretty strong toner, so we recommend you only leave it on for a minute or two until you know how it reacts to your hair. Because this is so highly pigmented, it may even stain the hair purple, but this will come out at the next wash.
#2. ArtNaturals Purple Shampoo and Conditioner Set, $24.95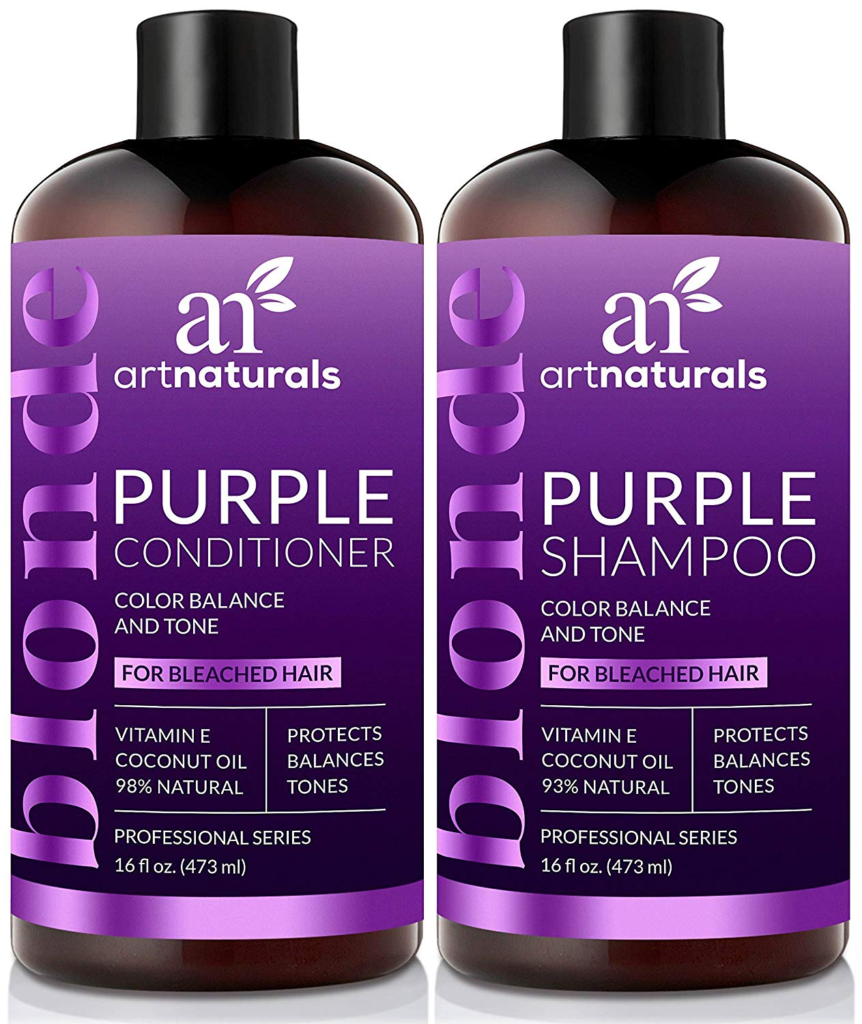 The ArtNaturals Purple Shampoo and Conditioner Set is an amazing value, and works amazingly. It does a great job at removing brassiness, toning blonde hair, as well as moisturizing dry hair. Bonus: no sulfates or animal testing.
#3. Widsome and Wisdom BlondeMoment Purple Shampoo, $18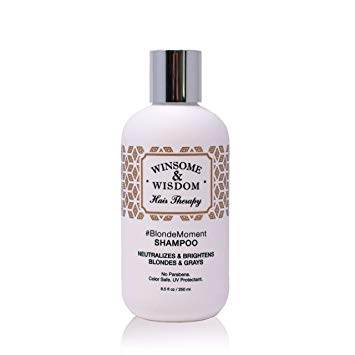 If you're looking for a more natural purple shampoo, BlondeMoment purple shampoo may be just what you're looking for! It's a little pricier than other purple shampoos, but its unique formula totally makes up for it!
#4. TIGI Bed Head Dumb Blonde Purple Toning Shampoo, $9.99
Bed Head from TIGI is one of the most trusted hair care brands in the world, and it's no exception when it comes to their purple shampoo. The Dumb Blonde purple toning shampoo works to gently remove brassiness and moisturize at the same time, plus you can't beat the price!
#5. Joico Color Balance Purple Shampoo, $9.33
Although not as strong as the other brands, Joico Color Balance Purple Shampoo still made the list because people just seem to love it! This is a well-balanced shampoo that tones down most brassy tones and also leaves hair soft and shiny.
Top 5 Best Blue Shampoos
#1. Fanola No Orange Blue Shampoo, $12.48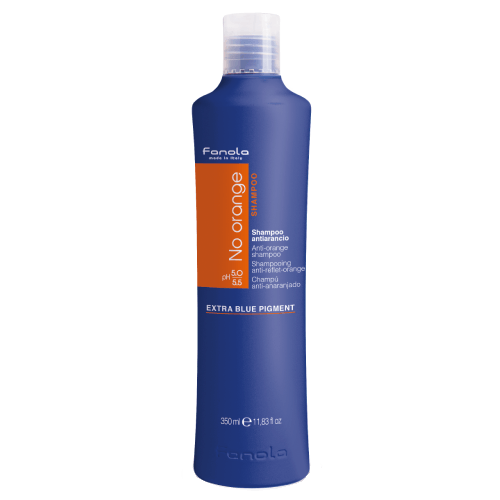 It comes as no surprise that just like its purple counterpart, Fanola's No Orange Blue Shampoo is at the top of the list. This highly pigmented blue shampoo tones down orange tones, leaving hair perfectly blonde the way it should be.
#2. Matrix Total Results Brass Off Blue Shampoo, $14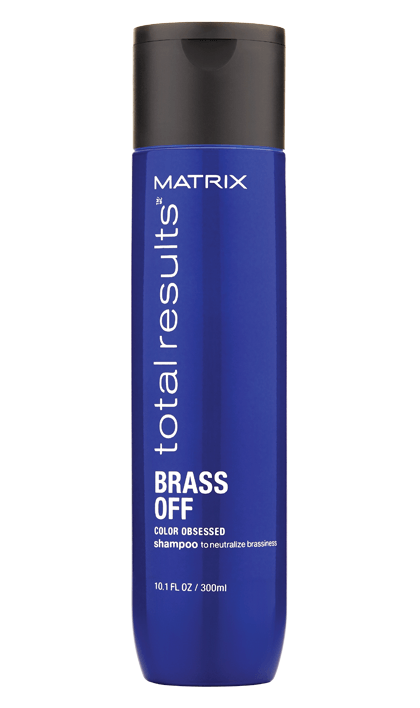 Perfect for lightened brunettes, Matrix Blue Shampoo is a beloved blue shampoo that works to not only remove orange tones and brassiness, but also leaves hair soft and shiny.
#3. Aveda Blue Malva Shampoo, $64.98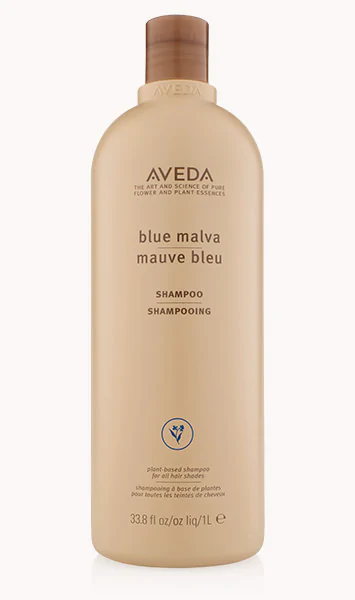 If you're looking to splurge, look no further than Aveda Blue Shampoo. Formulated with organic ylang-ylang, lemon, and eucalyptus, this blue shampoo will leave your hair the healthiest its ever been. Not only that, but it brilliantly removes orange tones and leaves hair soft and shiny.
#4. Joico Color Balance Blue Shampoo, $9.97
At this price, you can't go wrong with Joico Color Balance Blue Shampoo! This blue shampoo eliminates brassy and orange tones quickly and claims to preserve 89% of the hair color for up to 18 washes. Helps preserve color and also adds shine.
#5. DpHue Cool Brunette Shampoo, $25.39
Although not very well known, DpHue Cool Brunette Shampoo, is actually an amazing blue shampoo that works wonders for brunettes with blonde highlights. This shampoo will neutralize orange and red tones, and works best on darker hair, including brown hair.