Let's take a look at the hottest fall hair trends! This fall will be all about change. So if your hair is flat and limp, it's to give it some mega volume! Change is always good, so don't be afraid to experiment with these super hot hair styles. Some are easier than others, but let's face it, some of us will spend hours in front of the mirror before going out, so give them all a try and with time, you'll not only become an expert but you'll cut your time back too! So let's look at this fall's hottest dos!
Change Your Look: Hottest Fall Hair Trends
HUGE VOLUME
When I'm talking volume here, I mean Amy Winehouse volume. But don't run away yet because I'm talking just about the volume and not the beehive! The best way to get this look is to work with velcro or ceramic rollers. Start by applying a light spray to your strands; this will make it easier for you to put the rollers in and it will also hold better. Take sections of your hair and roll it around the roller. Fasten it in place with bobby pins or whatever you have, and repeat the process until you have about 8-10 rollers in your hair. Apply another coat of light spray and start using a blow-dryer on high heat over the curlers for about 7-8 minutes. Let the curlers cool before taking them out. Unroll them out carefully and loosen the curls. Finish by misting with a volumizing spray and start backcombing around the crown of your hair to get that ultra volume. Backcomb at the front (the bangs) and pin back, leaving the rest of the curls flowing loosely.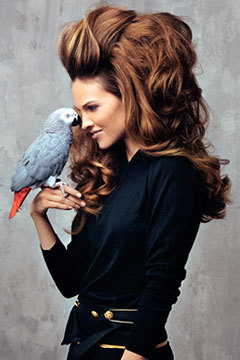 TIP: Don't apply finishg spray until the very end. Many women make that mistake and end up with a big mess.
NATURAL WAVES
There is nothing sexier than a full head of loose, natural waves. Not only are they easy to get, but they're also easy to maintain! Start off by making big pincurls. Apply a heating spray then curl your strands with a large barelled curling iron. Take end papers and put them together with pins and heat with a blow dryer on high heat. You can purchase end papers at any beauty supply store. Once the hair feels dry enough, let it cool and remove the pins and paper. Finish it off by applying a finishing spray.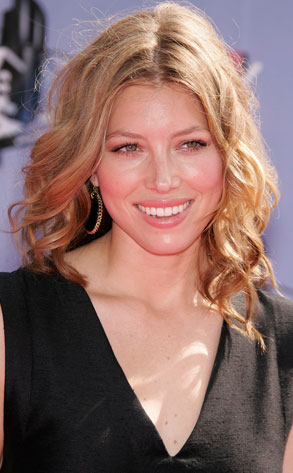 TIP: Give your do some texture by rubbing a bit of texturizing cream between your palms and running it through your mane. Also, this style looks better the second day because it's been slept on. It looks sexier, more tousled.
SEXY SLEEK
This easy do is perfect for those windy days, or just when you don't have that much time to get ready! Start off by washing and towel-drying the hair. Next, apply a very thick gel. And by thick I mean thick so don't be afraid! Slick the hair back into a ponytail and wrap it into a nice, low chignon. But of course, you can wrap it as high or low as you want! Blow dry your hair using the hood attachement for about 10 minutes to dry out the excess moisture in the hair. Apply a finishing spray and voila!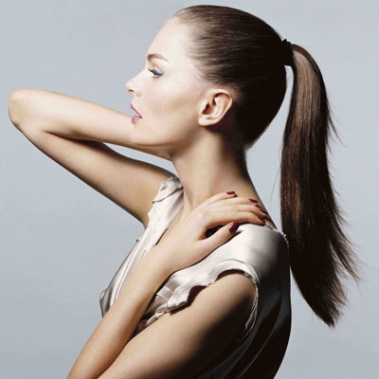 TIP: If you want this style to look fresh the next day, slip a silk pillowcase over your pillow or cover it with a silk scarf!
For more hair tips and styles, check out our Hair Section!
If you like this post, please share 🙂