Did you know that activated charcoal has powerful detoxifying properties that can not only improve skin but hair as well? In fact, activated charcoal is SO powerful, it can even promote rapid hair growth unlike anything else. Because our hair and skin are constantly exposed to the elements (pollution, dust, etc…), they tend to get damaged which ultimately results in dry skin and hair, hair loss, and problem skin. This DIY activated charcoal hair mask not only detoxifies the hair and scalp, but also encourages hair growth, treats split ends, and cures dry, damaged hair. Super easy to do, this charcoal hair mask will leave your hair super soft, silky, shiny, and long!
DIY Charcoal Hair Mask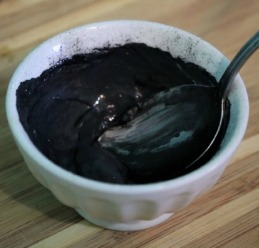 Ingredients:
1 cup warm water
1 tsp baking soda
1/4 tsp activated charcoal powder
Directions:
Mix in the baking soda and activated charcoal powder into 1 cup of warm water and stir well.
Apply to wet or dry hair (like a rinse) and massage gently into scalp.
Leave on for 20-30 minutes and rinse.
Use the charcoal hair mask twice a week to detoxify strands and scalp, restore shine, repair damaged and split ends, and promote healthy, fast hair growth.
Alternatively, you can also add 1/2 teaspoon of activated charcoal powder directly to your shampoo bottle, shake well, and shampoo as you normally would.
Adding charcoal to your regular hair washing routine has incredible benefits that you'll notice immediately after washing.
If you like this post, don't forget to share 🙂

Click here to add a comment
Leave a comment:
---
Latest posts