The problem? Dry, frizzy, damaged hair. The solution? This DIY hair mask for dry hair that will instantly eliminate all those problems and more. For those of us who suffer from dry hair (including moi), it can be a huge problem, especially during the cold, winter months where our hair tends to get EVEN drier. What's more, is that those of us with dry hair, also suffer from an oily scalp. The best of both world, am I right?!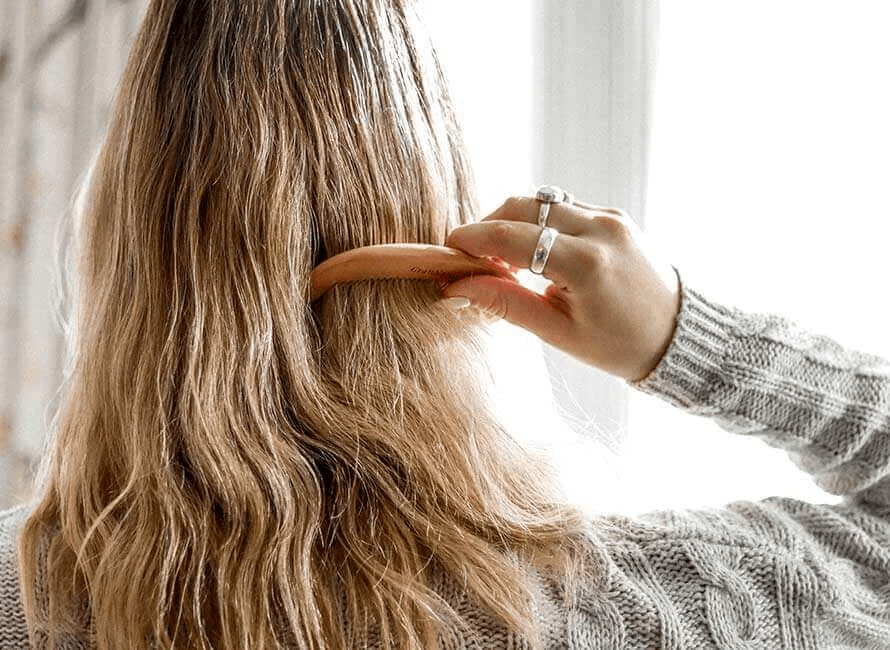 Thankfully, there are simple and all natural ways to avoid not only dry, damaged strands, but also an oily scalp. The solution lies in natural ingredients that can be found in our kitchen cupboards. You all know we love our natural ingredients here, and this DIY hair mask for dry hair is NO exception!
When it comes to putting things on our skin and hair, we only want the best, because let's face it – commercial products are LADEN with harsh chemicals that can actually cause a slew of problems.
The Ingredients
A good, effective DIY hair mask always starts with good, healthy, and organic ingredients. For this particular recipe, we'll be using honey, eggs, and ACV (apple cider vinegar), and here's why!
Honey:
Honey is as natural as they come! But even so, you have to be careful which kind of honey you purchase. Believe it or not, honey is a multi-billion dollar industry and a lot of it is actually NOT honey, but syrup with added sugar. Finding real honey isn't hard though – just look to your local markets. After all, buying local ensures that you get good, quality ingredients, and also helps out your local economy. Real honey should be thick and should also SMELL like honey!
But why is honey good for your hair you ask? Aside from being a natural moisturizer and hydrating agent, honey also fights bacteria and promotes healthy hair growth. Honey also helps to strengthen the hair follicles, which in turn helps growth and prevents thinning. Because it fights bacteria, honey can help with flakes, eczema, dry and itchy scalp issues, and also cleanse the hair follicles.
Eggs:
Eggs are packed full of protein, as you may already know, so it's no wonder that eggs can do A LOT for your hair as well! Dry, frizzy hair is a sign of damage, and so eggs can actually strengthen the hair follicle by giving it much needed protein. But the best thing about eggs for hair? They hydrate the scalp and hair, and therefore help prevent itchiness and flakes.
Basically, eggs are to your hair like spinach is for Popeye's muscles! They strengthen, hydrate, add shine, and also condition dry, brittle hair. If possible and for best results, try always using organic grade A eggs!
ACV:
Apple cider vinegar is one of those ingredients that you should ALWAYS have in the home, simple because it's SO versatile. You can use it to cook with, clean with, and also add to your beauty recipes. In this instance, apple cider vinegar, gets rid of product build-up, dirt, excess oil production, and leaves hair shiny, manageable, and super soft.
So that problem you have with the oily scalp? ACV fixes just that! It helps to balance the skin's pH, and therefore helps to regular sebum (oil production), which causes excessive oil. Again, if possible, always try to use 100% organic apple cider vinegar.
DIY Hair Mask for Dry Hair – Recipe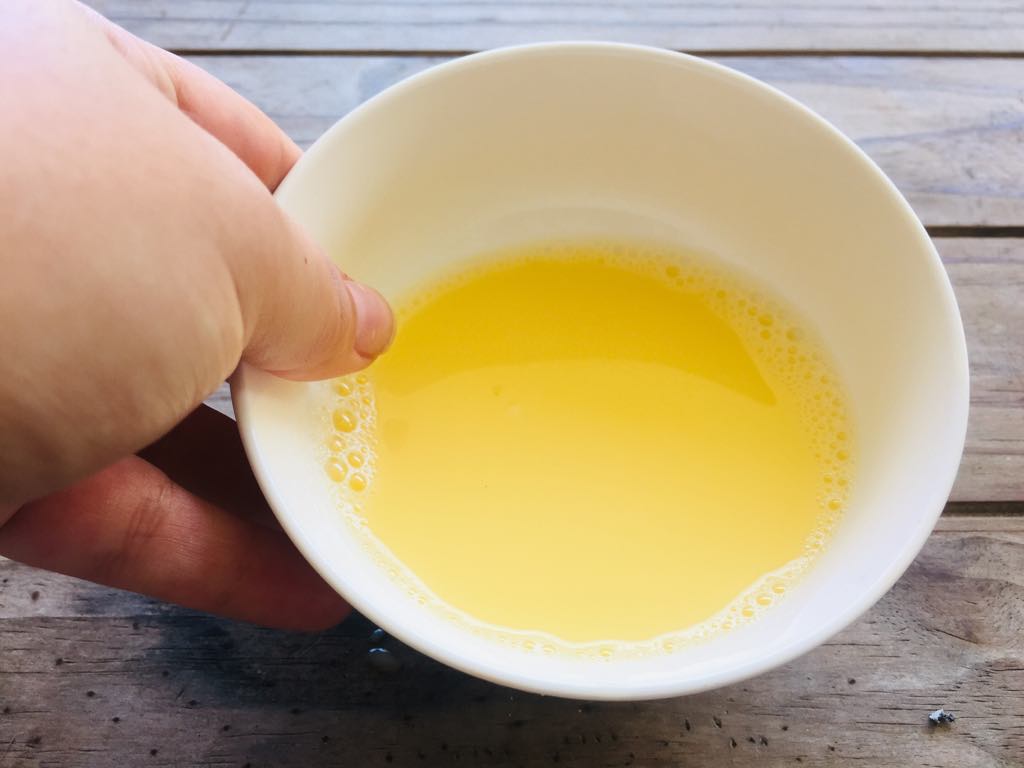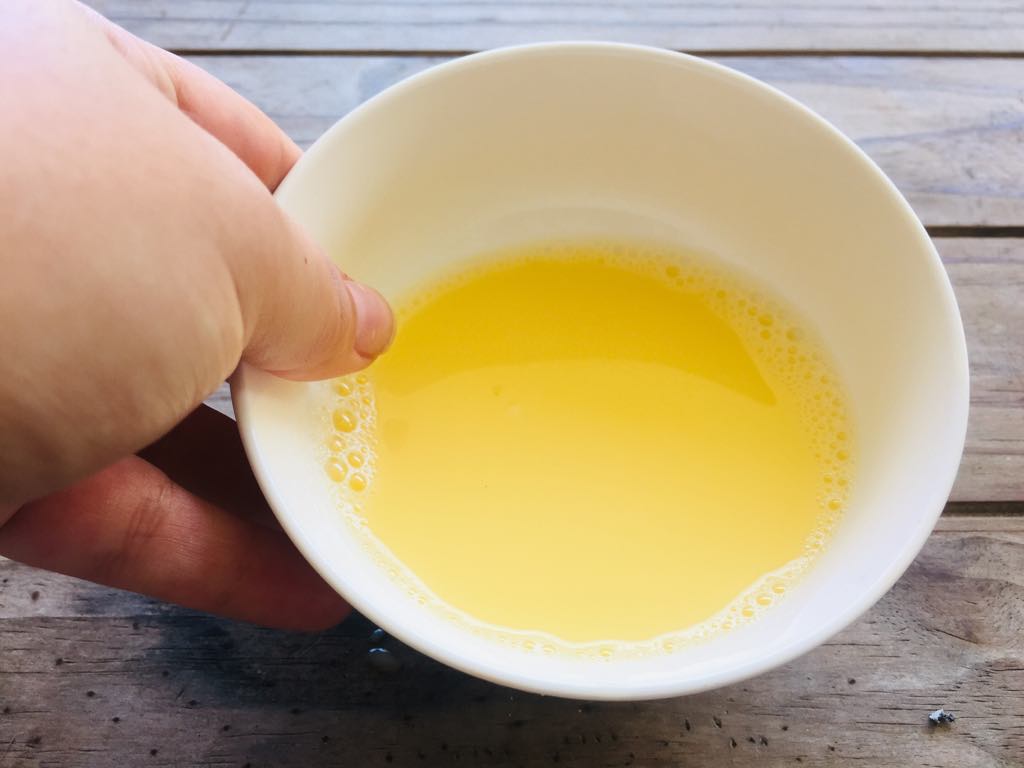 Print
DIY Hair Mask for Dry Hair
A simple and all natural DIY hair mask to targets oily scalp and dry, damaged ends. Perfect for all types of hair including thin, natural, curly, and thick!
Materials
1

tsp

honey

1

tbsp

apple cider vinegar

1

egg
Instructions
In a small bowl, beat the egg well.

To the beaten egg, add the ACV and honey and mix well.

Apply the mixture to dry, unwashed hair and leave on for 30-40 minutes.

Rinse out and shampoo and condition as normal.

For best results, use at least twice a week.
Notes
Depending on the length and thickness of your hair, you may want to double up the amount of the ingredients!
How to Prevent Dry Hair in the First Place
Preventing dry hair is really not as easy as it sounds. In fact, there's a lot of maintenance that comes with it, but once you get into the habit of doing something, it becomes second nature.
#1. Use Less Heat
It comes as no surprise that hair dryers and other heating tools such as flat irons and curling irons, can cause a lot of damage. Thin and fine hair is even more susceptible to heat damage. The obvious solution then, is to cut down on heat usage. Easier said than done, of course! If possible though, limit the use of heating tools, and be sure to apply a heat protectant every time.
Heat protectants basically protect the hair follicles from getting burnt. They're usually formulated with argan oil or another type of oil, and promise to protect from heat as high as 400F.
During the cold, winter months, we tend to take warmer than normal showers. While this feels great, it can cause a lot of damage to the hair. Hot water makes the hair follicles split and ultimately dry up. Use lukewarm water whenever possible, and stay away from hot temperature water.
#2. Hydrate
If you suffer from dry, damaged hair, it's important that you keep the hair nourished. This means using a good quality conditioner that's made for your hair type. So if you have fine hair, for example, use a conditioner that's formulated for fine hair. Make sure to saturate the ends well with conditioner, and always give yourself a little scalp massage while in the shower.
A good scalp massage can stimulate blood flow, which in turn prevent dryness, flakiness, and also encourages healthy hair growth.
Additionally, you should also apply a hair mask, such as the one above, to keep hair hydrated. This is especially true during the cold winter months when hair is even drier than usual. For best results, use a hydrating hair mask once or twice a week. After a while, you'll notice a big difference in the health of your hair!
#3. Stay Hydrated
Staying hydrated sounds like common sense, but it can make a big difference not only for our hair, but our skin and nails as well. Be sure to drink at least 8 glasses of water a day to keep the skin, hair, and nails healthy and hydrated. You can make all the hair masks you want, but ultimately, it all comes from the inside!
#4. Avoid Washing Your Hair Every Day
Over-washing can be a big culprit to dry, damaged hair. Instead, try to skip a day or two and use dry shampoo in between washes. Subjecting your hair to water every day will dry it out quickly. This is because warm water and shampoos will strip the hair of its natural oils. So if at all possible, try washing your hair every other day or every third day to keep hair healthy and hydrated.
#5. Enrich Your Diet
A healthy diet equals healthy hair! A diet rich in omega-3 fatty acids and antioxidants can play a huge role in the health of your hair. Fatty acids and antioxidants are needed to keep hair and skin healthy and glowing. Be sure to add lots of healthy fruits and veggies to your diet, as well as nuts, seeds, and fish. Additionally, you can also take supplements which are designed for hair and skin health.
#6. Get Regular Trims
We all know we should get regular trims, but we often don't. Getting rid of those split ends on a regular basis ensures healthier growth, which means healthier hair. Split ends can weigh hair down and make it look less than stellar, so don't skip those trim appointments!
#7. Use Essential Oils
Essential oils are great for those with dry, damaged hair. They can hydrate, add shine, and soften the hair very quickly. Use lavender essential oil to speed up hair growth, lemongrass essential oil to keep flakes at bay, or thyme essential oil to prevent hair loss. Check out this list of the top 10 best essential oils for hair problems!
Use this DIY hair mask for dry hair on a regular basis along with a healthy diet and lifestyle, and your hair will be thanking you!
Like this post? Share, Pin, and Comment Below 🙂