Getting thicker, stronger hair is a lot easier than you'd think – all your hair needs is a little TLC and it can be well on its way to growing longer and stronger! This DIY hair thickening treatment for extra strong and long hair is SUPER easy to make and only requires 3 ingredients that you probably already have in your own! These ingredients have been used for thousands of years by different cultures to strengthen weak, thin hair, and encourage thicker strands and longer hair. Use this DIY hair thickening treatment twice a week for at least a month and see the amazing difference!
DIY Hair Thickening Treatment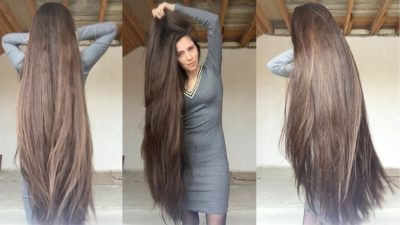 You'll Need:
Directions:
In a small bowl, beat the egg yolk and add in the olive oil and honey.
Mix well until all ingredients are well blended.
Apply to dry, unwashed hair, starting at the roots and saturating the ends.
Massage the treatment into the scalp in slow, circular motions.
Do this for 3-5 minutes to encourage blood circulation which in turn encourages hair growth.
Cover head with a shower cap or a thin towel to avoid stains.
Leave on for 15-20 minutes.
Rinse out and shampoo and condition as normal.
Do this 1-2 times a week.
Benefits of DIY Hair Thickening Treatment:
Thickens thin, breaking hair
Gets rid of split ends
Encourages hair growth
Prevents dandruff
Detoxifies scalp
Smooths frizzy hair
Hydrates
Adds shine
Like this post? Share and Pin 🙂