This egg yolk hair mask for hair growth & shine is easy and fast to whip up and will infuse your hair with strengthening proteins and shine to encourage fast and healthy growth. So why is this egg yolk hair mask so good for your hair? Egg yolks are packed full of protein which go deep into the hair follicle to strengthen your strands and, in turn, encourage faster hair growth.
Benefits of Egg Yolk Hair Mask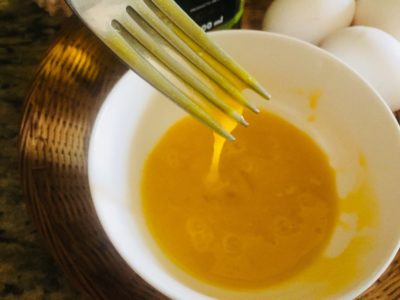 Egg yolks will naturally strengthen hair follicles, making it the perfect ingredient for those with dry, damaged, and thin hair.
Olive oil is a natural moisturizer and penetrates deep into the hair to moisturize and hydrate even the driest of hair. Olive oil is also a great ingredient for treating split ends and breaking hair.
Egg Yolk Hair Mask Recipe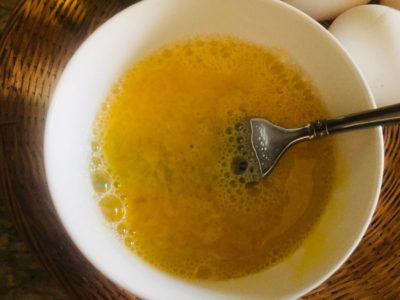 You'll Need:
2 tbsp olive oil
2 egg yolks
1/2 cup water
Directions:
In a medium sized bowl, mix all ingredients until well incorporated.
Apply to dry hair and slowly massage into scalp for 3-5 minutes.
Leave the mask on for at least 20 minutes.
Rinse out and shampoo and condition as normal.
Repeat 2-3 times a week for at least 2 months.
Like this post? Share and Pin 🙂