If you've ever gotten a gelatin hair mask done at the salon, you know just how expensive they can be! A gelatin hair mask, also known as hair lamination, is a process in which a protective layer is added to the hair to add shine and fix split ends.
The problem with salon procedures thought, also called "gloss treatments" is that they're packed full of chemicals and they're super expensive too! So instead of spending your hard earned money and possibly damaging your hair with harsh chemicals, why not make your own treatment?
Today we'll show you how to make a gelatin hair mask which contains all natural ingredients and will leave your hair ultra shiny, sleek, and healthy looking!
How to Make a Gelatin Hair Mask at Home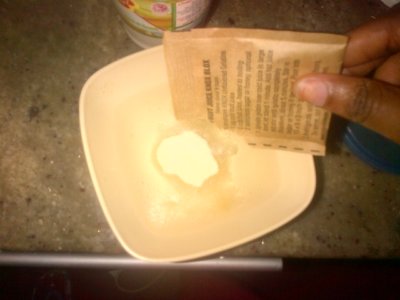 The main ingredient in the gelatin hair mask is, obviously, gelatin! It may sound icky, but gelatin has been used for thousands of years for many different things including hair, nails, and skin. Gelatin is packed full of protein which in turn will strengthen the hair, nails, and skin.
After just the first treatment you'll notice softer, and glossier hair. But we advise you to use the mask once a week for a month to really get amazing results!
You'll Need:
1/2 cup water
1 packet Knox unflavored gelatin
1 tbsp coconut oil or any other type of oil you may have such as avocado or olive.
Benefits of Gelatin Hair Mask
Powdered gelatin strengthens the hair follicles by infusing it with protein. Salon protein treatments can be quite expensive, but this DIY gelatin treatment is so, so cheap, and it actually works! Gelatin also helps to add a ton of shin, smooth down curly hair, and promote growth as well.
Coconut oil is super hydrating and moisturizing because it's full of omega-3 fatty acids. These acids penetrate deep into the hair shaft to hydrate, prevent dry scalp, and promote hair growth and shine.
Directions: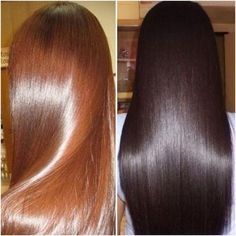 In the microwave or over a stove top, heat 1/2 cup of water.
Mix the hot water with the gelatin and stir until completely dissolved. Make sure you do this fairly quickly as the gelatin can solidify. Stir until there is no more powdered gelatin.
Stir in the oil and let cool for a few seconds before applying to scalp.
Saturate entire hair concentrating on ends while mixture is still warm. Be careful not to wait too long as the gelatin solidifies fast. Gently massage into scalp.
Apply a wet, hot towel over hair and let it sit for 15 minutes.
Rinse your hair and follow up with a shampoo and conditioner.
Finish off by blow drying your hair to see results.
Now that you know how to make a gelatin hair mask, you'll have the glossiest hair you've ever had! Use it once a week for up to a month!
Notes:
Before applying this mask to your hair, make sure you test out a small patch before. This is to ensure that you're not allergic to any of the ingredients in the mask.
Be sure you're not using flavored gelatin as this could seriously stain the hair, especially if you have blonde hair.
Rinse out really well, and make sure you get out all of the gelatin!
Looking for more gelatin recipes? Check out this DIY gelatin face mask!
If you like this post, don't forget to share 🙂