Matte nail designs have been super popular lately, with people trying totally unique designs and ideas, so we've gathered some of the coolest designs to share with you! Although these designs are showcased on (very) long nails, it really doesn't matter if your nails are short or long – anyone can pull off these matte nail designs.
Stores are packed full of matte shades, but you can actually make any nail polish matte simply by boiling some water, and holding freshly painted nails over hot water steam. Or, purchase a matte top coat and simply add a coat or two once your nail polish has dried.
Let's check out these unique matte nail art designs!
16 Matte Nail Designs
#1. Matte Black Nails
Matte black nails look amazing and these are no exception! To get the matte finish, just hold your freshly painted nails over steam or use a matte nail polish.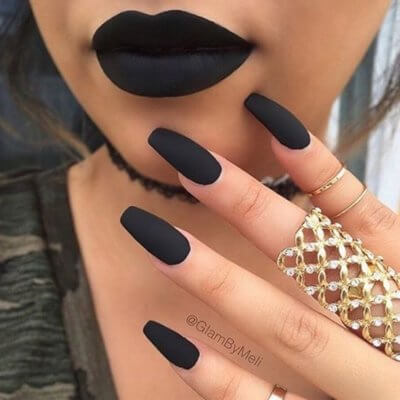 #2. Matte Nude Nails
The nude matte nails look beautiful and elegant, and they make the perfect nail color for any occasion. These will look especially great on short nails!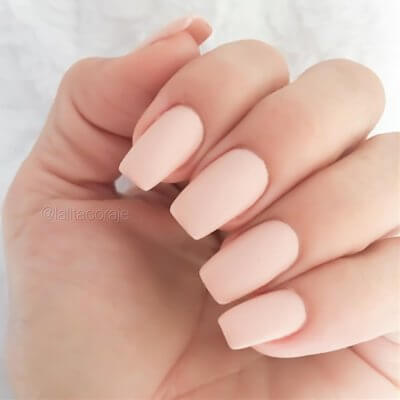 #3. Black and Silver Black Nails
This black and silver nail art is perfect for the winter season, and the accent nails are spot on!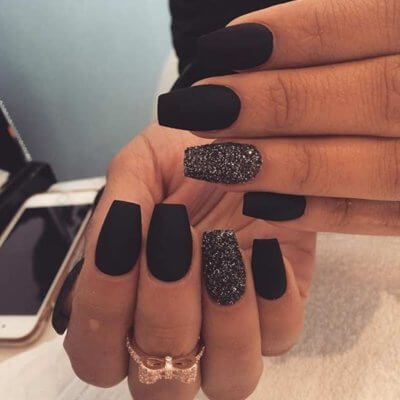 #4. Baby Blue Matte Nails
These matte baby blue nails are visually stunning and will look amazing in spring and summer!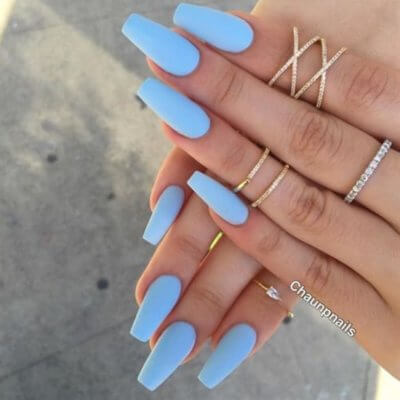 #5. Marble Matte Nails
Marble matte nails add an air of sophistication and class, and these are no exception.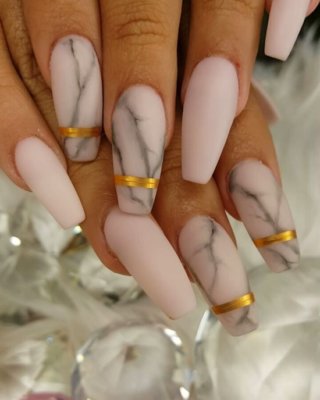 #6. Purple Matte Nails
Do these purple matte nails scream Easter or not? This beautiful matte nail polish will look stunning in the spring!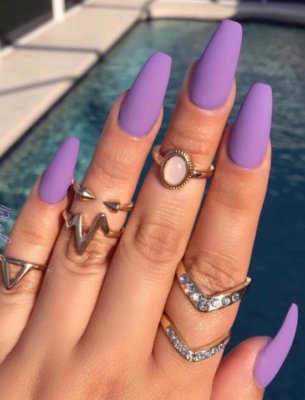 #7. Matte Nude and Glitter Nails
These nude matte and glitter nails look eye catching on these stiletto nails, but even if you have short nails, they'll still look amazing!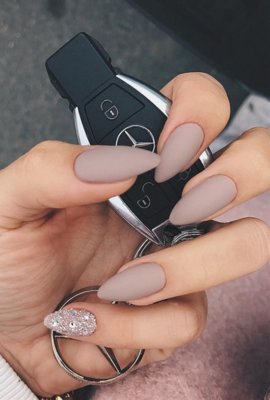 #8. Dusty Pink Matte
These dusty rose matte nails are simple yet sophisticated. Whether you have long or short nails, this design will look great on all nail lengths!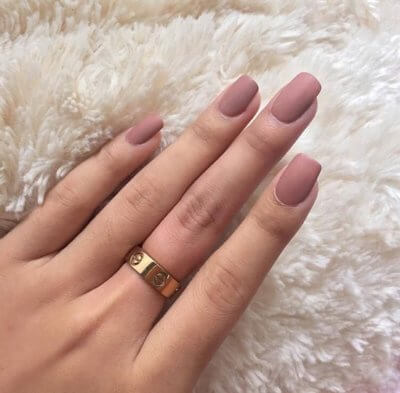 #9. Neon Gradient Matte
A matte neon gradient nail is SO visually appealing, you'll want to copy this look asap!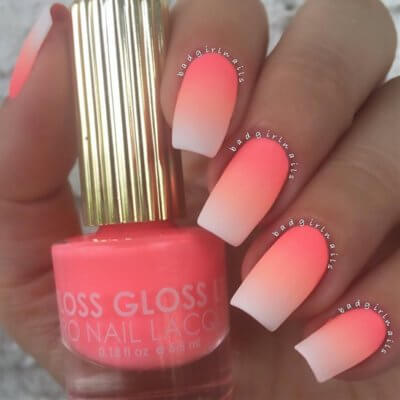 #10. Olive Green Matte
This olive green nail design looks even better with a matte top coat! Simple, clean, and elegant is where it's at!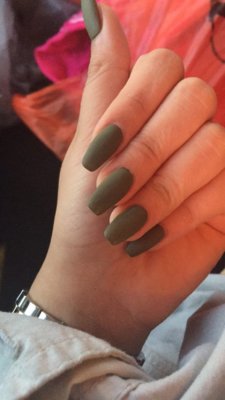 #11. Matte Black Nail Design
These matte black nails have beautiful floral accent nails that can be worn all year long!

#12. Peach Matte Nails
This eye catching peach matte color is SUPER bright and the perfect nail color for a summer festival.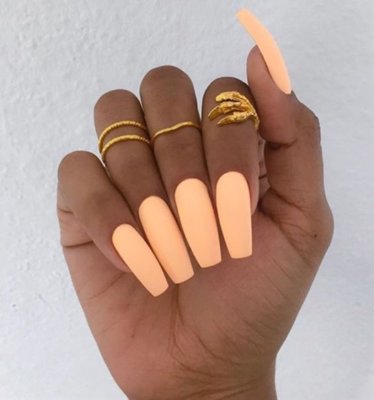 #13. Navy Matte Nails
Navy matte nails are soft and elegant and don't attract too much attention, making them the perfect office nail.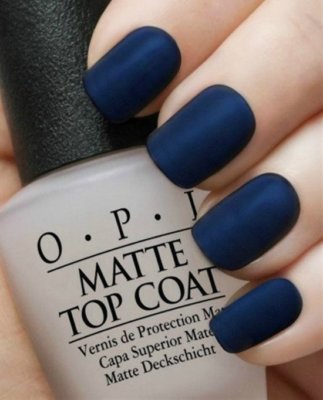 #14. Ombre Matte Nails
We love this super simple yet elegant ombre matte nail design because it's not super high maintenance and will look great on all nail lengths.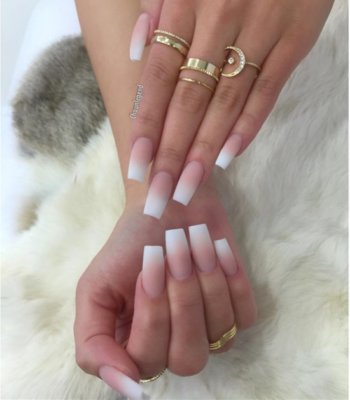 #15. Cotton Candy Matte
This matte nail design totally reminds us of cotton candy!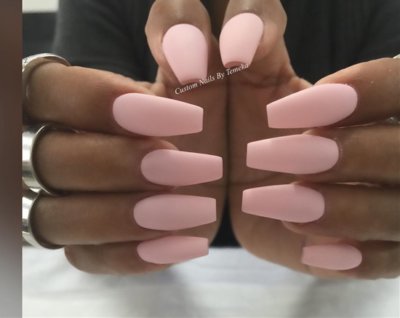 #16. Matte Hot Pink Nails
This hot pink nail design is for the girly-girl in you! Simple, yet bright and summery, this eye catching nail design is one hot look!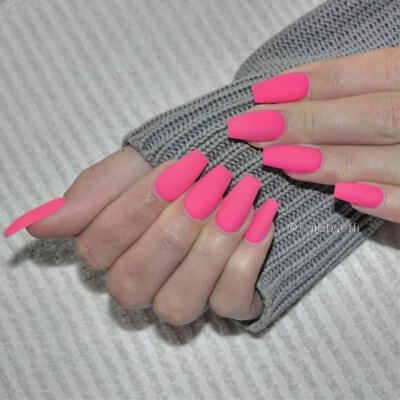 If you like this post, don't forget to share 🙂
Images Via: Postris
Looking for more nail design ideas? Check these out!
Nail Art Tutorials to Rock This Summer
30 Summer Nail Designs You Can Copy
14 Gorgeous Spring Nail Colors