Wavy and curly hair can sometimes be a pain to manage and control, but with a little help from this homemade curl cream, we think YOU'LL be in control in no time! Made entirely out of natural ingredients, this sweet swelling homemade curl cream will tame wavy and curly hair, add definition to curls, tame flyaways and frizziness, and encourage healthy hair growth.
The only ingredient in this homemade cream are aloe vera gel, coconut oil, shea butter, and castor oil. Aloe vera will add definition to your curls as well as heal damaged hair strands, and repair weak, brittle hair. Coconut oil is a strengthening oil that helps to hydrate the scalp, detoxifies, and hydrates. People with coarse and curly hair can benefit greatly from shea butter as it has super moisturizing properties. Castor oil is one of the world's best hair oils because it heals weak, damaged strands, and also adds a ton of shine!
Homemade Curl Cream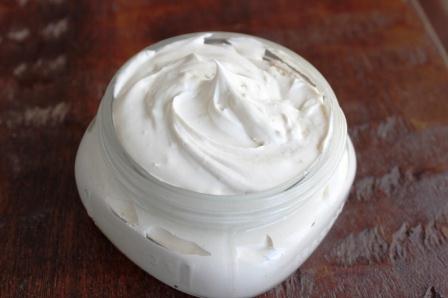 You'll Need:
2 tbsp aloe vera gel (preferably 100% pure)
2 tbsp coconut oil
2 tbsp shea butter
1/2 tsp castor oil
Directions:
To a bowl, add all of the ingredients and stir well.
Apply the curl cream to wet hair, starting from the middle, and running it all the way down through to the ends.
As you do this, twist the hair around your finger to encourage curls and waves.
If you have super thick, coarse hair, you can also massage a small amount to the scalp to control flyaways.
Style as usual and use as often as needed.
Benefits of Homemade Curl Cream: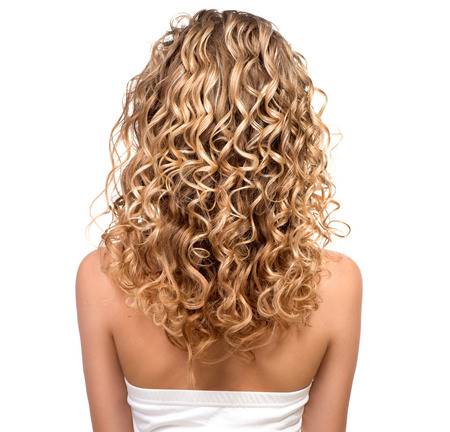 Defines and shapes curls
Controls unruly hair
Moisturizes and hydrates
Tames frizz and flyaways
Adds shine
Encourages healthy growth
Detoxifies the scalp
Like this post? Share and Pin 🙂