Looking for a really good, effective hair treatment for hair growth? Look no further boys and girls, because this homemade fast hair growth treatment is made up of the BEST natural ingredients for hair growth to moisturize, hydrate, protect, and encourage hair growth in a pinch! Use this fast hair growth treatment as often as you possibly can (at least 2-3 times a week), but the more you use it…the faster you're encouraging hair growth!
Fast Hair Growth Treatment Recipe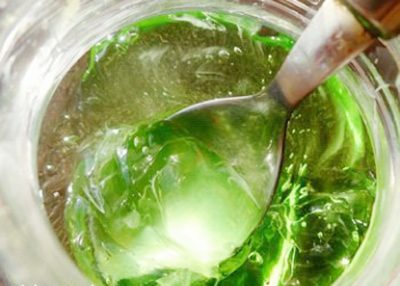 Why This Hair Growth Treatment WORKS:
Aloe Vera: contains proteolytic enzymes which repairs dead skin cells on the scalp. It also acts as a great conditioner and leaves your hair all smooth and shiny. It promotes hair growth, prevents itching on the scalp, reduces dandruff and conditions your hair
Castor Oil: has natural antibacterial and antifungal properties and is high in Vitamin E, minerals, proteins, and Omega 6 and 9 beneficial fatty acids. Its unusually high ricinoleic acid ratio makes it beneficial to skin and hair.
Olive Oil: has a moisturizing effect that nourishes your scalp, which can prevent dandruff, which is one of the causes of hair loss. For your hair to remain healthy and long, hair strands must be kept strong to avoid breakages. This is what olive oil does to help strengthen individual hair strands to avoid hair splits.
Eggs: densely packed with nutrition and proteins, such as biotin, folate, vitamin A, and vitamin D. The nutrients that are naturally contained in an egg yolk are the same ones that are in healthy, glossy hair.
You'll Need:
1 tbsp fresh aloe vera
1/2 tbsp castor oil
1 tbsp olive oil
1 whole egg
Directions:
In a medium sized bowl, break up the egg and whip.
To the egg, add fresh aloe vera (you can harvest fresh aloe vera gel by cutting an aloe leaf lengthwise and scraping the gel using a spoon).
Add in the castor oil and olive oil.
Mix well until all ingredients are combined.
Apply the treatment to dry, unwashed hair, starting at the roots and ending at the ends.
Massage into scalp for at least 2 minutes. This will help with blood circulation which in turn encourages hair growth.
Leave on for at least 20 minutes or overnight for best results.
Rinse out and shampoo and condition as normal.
Use 2-3 times a week for best results.
Like this post? Share and Pin 🙂