Suffering from dry, damaged, and breaking hair? You're certainly not alone! This homemade repairing hair mask with coconut oil deep conditions even the driest of hair to bring it back to its youthful, bouncy, and shiny self! Coconut oil is packed full of fatty acids which penetrates the hair from root to dip to hydrate, repair, and add shine all in one. This super simple recipe is a cult favorite because of its simplicity and because it WORKS! Unlike other hair masks which tend to cause more mess than actual benefit, this homemade repairing hair mask is super powerful and you'll notice a difference in your hair immediately!
Homemade Repairing Hair Mask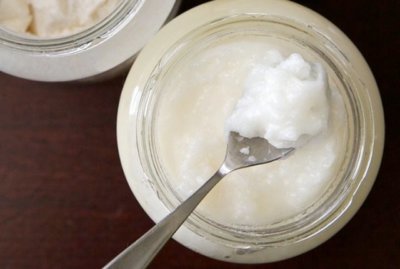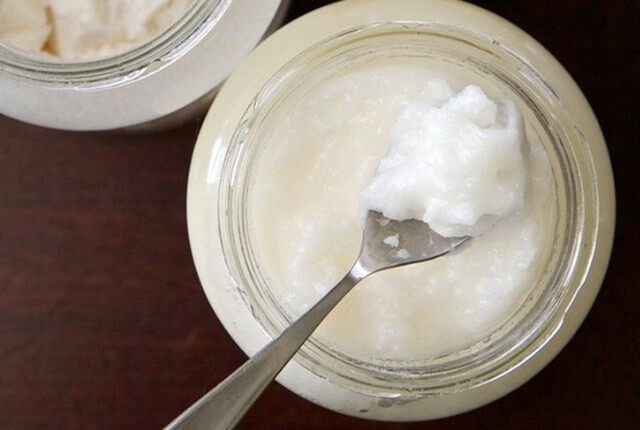 You'll Need:
1 tbsp coconut oil
1 tbsp honey
Directions:
In a double boiler or in the microwave, heat up the coconut oil and the honey.
Mix well and apply to hair, starting at the roots (make sure it's not too hot first!).
Massage the mask all throughout hair, paying special attention to the roots and the ends.
Cover with a shower cap or a light towel and let sit for 20-25 minutes.
Rinse out and shampoo and condition as normal.
Repeat 2-3 times a week to strengthen weak, damaged hair.
Benefits of Coconut Oil & Honey:
Coconut oil is rich in anti-microbial properties, lauric acid, and medium-chain fatty acids that strengthen hair, condition the scalp, and help to regrow hair. Also rich in vitamins, minerals and other nutrients, the nourishing benefits coconut oil for hair keeps your hair strong, shiny and looking great!
Honey is known as an emollient. It means that honey is a natural softener, so it is a wonderful hair conditioner that can smooth your hair. In addition, honey has antiseptic & anti-bacterial qualities that keep the scalp clean. Furthermore, honey also helps prevent psoriasis or fungal infection on the scalp. This food will help you lower the risk of developing itchy scalp and dandruff.
Like this post? Share and Pin 🙂