Dry and damaged hair is a super common hair problem that we all suffer from at one time or another, but, thankfully, there are ways to fix that! Even better, these remedies can be done at home for super cheap so you don't have to worry about spending a ton of money at the salon. This homemade split ends serum is the perfect remedy for those with super dry, damaged hair, and will literally transform your hair after just one use! Made with all natural ingredients, this homemade split ends serum will not only fix split ends, but will also leave hair super soft and silky and more manageable than before!
Homemade Split Ends Serum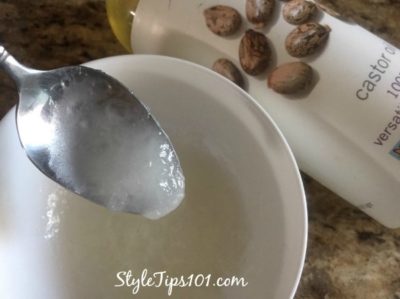 You'll Need:
Benefits:
Castor Oil is packed full of fatty acids which plump up the hair follicle, making it thicker and encouraging hair growth. Castor oil also closes up the hair follicles reducing the amount of split ends.
Coconut Oil is also full of fatty acids which penetrate deep into the hair shaft to repair damage and infuse hair with moisture, leaving it silky soft, reducing frizz, and adding volume.
Aloe Vera Gel is a natural healer and will therefore repair damaged strands, strengthen hair follicles, and also encourage healthy hair growth.
Tea Tree Oil is great for those with oily scalp and dandruff, while lavender oil is great for those who are looking to grow their hair.
Directions: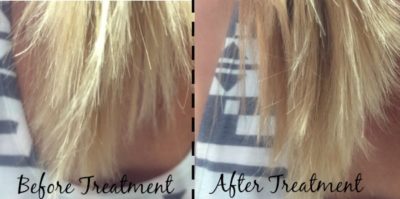 In a small bowl, mix all ingredients together until well combined.
Apply the serum to dry, unwashed hair, and massage into scalp in slow, circular motions.
Massage deeply and slowly for 3-5 minutes. The massaging motion will stimulate blood flow which in turn encourages hair growth.
Leave the serum on for at least 20 minutes, but overnight is even better! Be sure to saturate entire hair, focusing specifically on ends.
Wash the serum out and shampoo and condition as normal.
Use the serum 2-3 times a week for at least a month to reduce split ends, reverse damage, and encourage hair growth.
Like this post? Share and Pin 🙂