This super refreshing and decadent lavender rose gel is perfect for those with dry, sensitive skin, as well as for those with acne scars, dark spots, and age spots. Basically, this 3 ingredient DIY gel will do wonders for any and all skin types! It contains aloe vera gel which soothes dry, sensitive skin, lavender which also calms irritated skin, and rose powder which keeps breakouts and oiliness at bay.
So if you're looking for the perfect summer moisturizer, this lavender rose gel is just what you need!
Lavender Rose Gel Recipe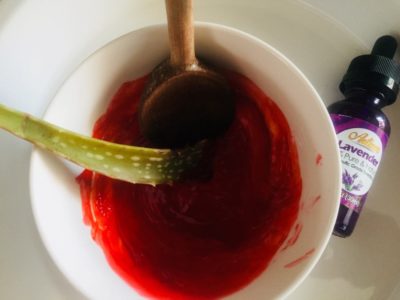 You'll Need:
Directions:
Mix all of the ingredients together until well combined.
Store in a clean, airtight jar in a cool and dark place.
Apply after morning and night, or after sun.
Benefits of Aloe Vera: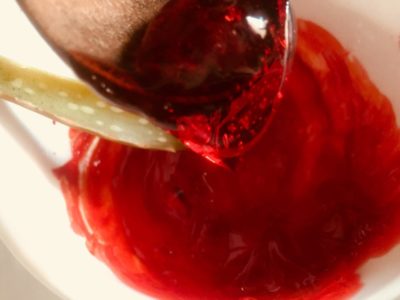 Cools and refreshes sunburnt skin
Prevents dryness
Calms irritated and dry skin
Diminishes the look of dark spots, age spots, and acne scars.
Replenishes skin's moisture
Smooths out fine lines
Prevents premature aging
Benefits of Rose Powder: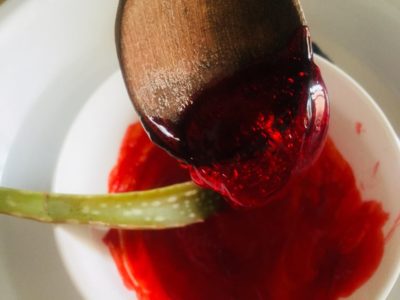 Contains antioxidants which fight off free radicals and skin irritants
Prevents premature aging of the skin
Controls oiliness
Antibacterial and antimicrobial
Prevents breakouts
Adds a beautiful glow to dull skin!
Benefits of Lavender:
Speeds up healing process of wounds, cuts, and sunburns.
Prevents acne flareups.
Treats eczema
Treats inflammatory conditions
Prevents fine lines and wrinkles
Like this post? Share and Pin 🙂