Bad hair is basically a bad day…hence the term bad hair day. And unfortunately, women all over the world have have hair days, and quite often too, so it's not wonder that bad hair is one of our biggest enemy. A bad hair day will ruin your day in seconds, so that's why you always need to be prepared. One day less of stress, will make your life that much easier.
Never Have a Bad Hair Day Again!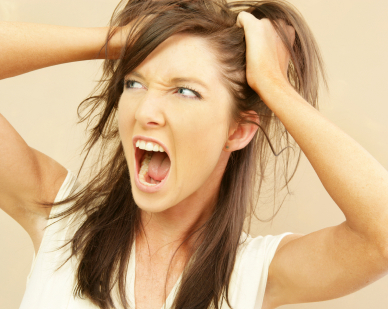 Nappy/Messy Hair
Ok, so if you're having a really a bad day, and your hair is all tangled and nappy, you probably just woke up and you have to be at work/school in less than a half hour. Face it, most of you don't want to wake up an hour earlier than you have to, just to wash, blow-dry, and style your hair. So what's a girl to do? Well depending on where you're heading off to, you have two options:
If you're going to work: You probably have to look professional and presentable, so a full head of nappy, unruly hair will just ruin that look for you. Get a quick fix by wetting your hair just a little bit and spraying on a detangler/shine-infuser. Brush hair gently without pulling out any strands, and pull it all up in a bun. Secure with soft elastic and bobby pins. Make sure you smooth out the front and the sides. Finish off with a little bit of shine-boosting hair spray so your mane stays in place and gets a little shine as well!
If you're going to school: School doesn't require that you look professional, but you might want to look clean and put-together. So take that mess of your hair and put it up in a high bun. Secure as many bobby pins as you need to fan the ends all around the gathering, making for a full messy bun. You can even throw on a funky, colorful headband. If your hair is just that horrible, throw on a stylish cap and you'll look just as good!
If you're going out: If you're going out and you really didn't have time to wash your hair…you need better time management! This is the perfect time to start dress-up! Pick out an outfit that will suit whatever crazy hairstyle you can get out out messy, nappy hair. Throw on a biker hat, minus the Britney Spears biker leather jumpsuit, and a cute outfit to go with it. Watch some music videos and you'll get inspired (just don't go overboard!)
Greasy/Oily Hair
If you're in a rush and you don't have time to wash your hair, there are many products out there that can help you make your hair look slightly better. You can use shine boosting sprays, volumizing sprays, and a zillion other products. The thing with greasy and oily hair is that the more products you put in, the greasier your hair will get. So it's very important to remember that if you tend to get greasy/oily hair, you need to ease up on the products and use only items that do not contain oils and moisturizers. Spray a light shine booster onto your strands to get more shine and less oil. Because oily/greasy hair will weigh your strands down, you'll need a little bit of volume. Flip your head upside down, and spray on a volumizier to pump up your locks. Just as well, you can also cover your hair with a hat, put it up, add pins, and wear a head scarf.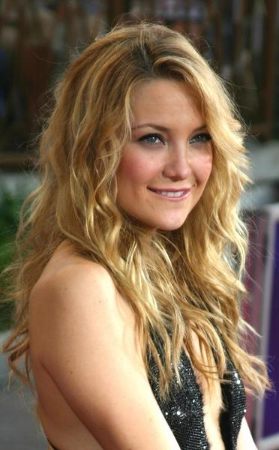 For more hair posts, check out our Hair Section!
If you like this post, please share 🙂