Grey hair can come with age, stress, or just because of our genes. But whatever the reason, most of us just don't like seeing those first few grays…or having a head full of it. Even though societal norms have changed and grey hair is definitely becoming acceptable and even called "distinguished", most women still don't feel comfortable rocking a head of grey hair. If you're one of those women, there are plenty of ways to cover up grays such as dying your hair, but all those chemicals can damage the hair by breaking it. Thankfully, there are a few different NATURAL ways to cover up grey hair, but this one is our favorite! Today we'll show you how to use sage for grey hair. That's right – sage!
How to Use Sage for Grey Hair at Home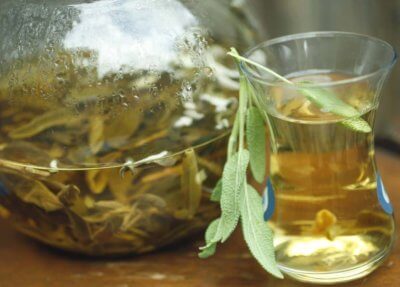 Although sage is naturally light in color, it has been used for thousands of years to color and cover up grays. Learning how to use sage for grey hair is super easy to do and very effective, but the most important factor is that it's 100% natural. So not only are you not putting any chemicals in your hair, but you're also treating your hair with a super healthy and beneficial tea rinse!
You'll Need:
2 cups water
1/2 cup dry sage leaves
Directions: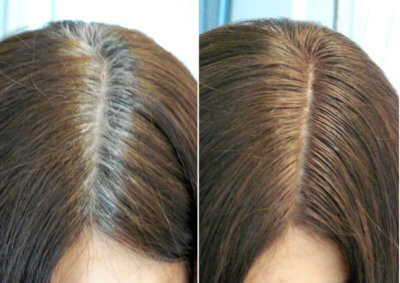 Start off by boiling 2 cups of water.
Add 1/2 cup of dried sage leaves.
Steep for 2 hours and strain the sage leaves.
Pour the steeped tea onto hair and let sit for half an hour.
Rinse out and repeat daily until hair has darkened and grays are no longer visible.
Use once a week thereafter to keep grays at bay!
Note: For those with blonde hair, stay away from this method, as sage DARKENS hair, therefore this method is only recommended for those with dark hair.
If you like this post, don't forget to share 🙂